Digital Marketing in Nepal: An Ultimate Guide for 2020
When consumer behaviour pattern is evolving, digital marketing is becoming an essential factor for businesses to extend their sales margin. Though businesses are applying the traditional approach for marketing, the market has experienced some changes in marketing techniques businesses are also inclining to an online platform to reach the right customers.
Likewise, Nepalese businesses are also adapting to changes. With the increase in the number of internet users in Nepal, businesses are sensing the need to upgrade the mechanism in marketing.
In Nepal, digital marketing is operated on popular online platforms such as search engines like Google, websites, and social media like Facebook, Linkedin, and mobile applications. Digital marketing is a great way for you to reach your customers at the desired location and increase the lead.
Through digital marketing, a brand's visibility and presence can be brought online. Digital marketing not only helps a brand to compete on    a local scale but also in a global one. Not only that, it further allows businesses to focus on their targeted audiences and act accordingly to maximize the leads, clients, and profit as a whole.
Digital marketing is an inclusive term. It encompasses several other methods for boosting your business or a company through strategies like Search Engine Optimization (SEO), Search Engine Marketing (SEM), content marketing, data-driven marketing, social media marketing, campaign marketing (e.g., email marketing), and e-commerce marketing.
According to recent researches, constant internet usage among adults has increased by 5% just in the last three years. Because of this, the way we conduct transactions like shopping, buying & selling stuff, etc. has also changed a lot.
Digital marketing has mostly taken over offline or traditional marketing. And offline marketing isn't as powerful and effective as it was before. Marketing has always been about connecting with audiences in the right place and at the right time. This means you should be there where potential customers spend most of their time, i.e., on the Internet.
Marketing Digitally
The world is transforming into the digital version where transactions (buying/selling), renting transport (through applications like Uber), bookings and reviews (through sites like Tripadvisor and Yelp), elections, etc., everything is through internet usage.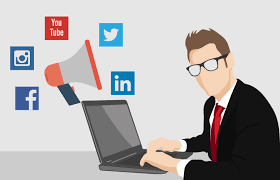 Marketing strategies are formulated to be more focused on the digital platform compared to the traditional offline platform. Considering this change, businesses and organizations in developed 1st world nations started implementing a digital marketing strategy to save time and money and get recognized on a global stage.
Here are some Mind-Blowing Facts you should know:
1. The search engine drives around 93% of all website traffic.
2. Content with relevant images gets around 94% more views.
3. The average customer attention span is 8 seconds, so you must make your content count.
4. Infographics are liked and shared on social media three times more than other types of content. (Social Media)
5. Search ads can increase brand awareness by 80%, and display advertising increases website traffic by 200%.
6. Six trillion Emails are sent and received each year. (OptinMonster)
7. 55% of buyers do search via social media. (IBM)
8. Google receives an average of 63,000 searches every single second.
9. 81% of internet users agree that blog posts are trusted sources of information or advice.
10. 82% of consumer internet traffic will be video by 2021.
Digital Marketing in Nepal's Context:
Digital Marketing in Nepal is a relatively new trend. But many people, businesses, and organizations have already started applying digital marketing to boost their business and profit. Internet/Digital marketing is the choice for all companies trying to boost their digital growth.
As the number of online customers increases, the chances of reaching potential consumers are higher. Along with this, implementing digital marketing has marvelous benefits as it's the most cost-effective platform for marketing in Nepal.
However, internet marketing till now has made minimal progress in Nepal due to a lack of knowledge about it the general public. Digital marketing in Kathmandu city, however, is a growing trend, and businesses in the capital have started going digital.
"If Your Business Is Not On The Internet, Then Your Business Will Be Out Of Business" – Bill Gates.
Recently Nepalese businesses have started to realize the importance of a digital presence, and business or Company has grown and achieved success on a global scale.
According to statistics from NTA, "As of October 2017, 16.67 million Nepalese had been connected to the internet, up 15.60 percent year-on-year." This means nearly 63 percent of Nepal's population is now connected to the internet.  Every Government agency, private firms, NGOs's and INGOs are starting to increase internet reach and awareness in Nepal.
Digital marketing in Nepal is a growing sector with huge potential. But unfortunately, because of a lack of digital presence of all businesses, Nepal's digital market has become a playground for businesses to dominate in their respective fields through digital marketing.
However, this kind of practice might turn the digital platform into a battleground in the coming years as more and more companies start competing digitally.
Source of Digital Marketing in Nepal
Does creating a website suffice your hunger for business growth? – of course, it won't! You must apply proper sources of Digital Marketing for its development and growth.
A website is a prominent part of Digital Marketing in Nepal or anywhere else in the world. You must adhere to the different sources for a better result. To successfully run your business via digital marketing in Nepal, you must consider applying the following sources to your website.
1. Social Media Marketing
The world has become a web of networks where people can connect with anyone at any place through the means of social media. Anything you post on your social media can be shared with anybody around the world.
It not only serves the purpose of communication, but it has also become a powerful tool for Digital Marketing. So, social media is an efficient and effective method of Digital Marketing.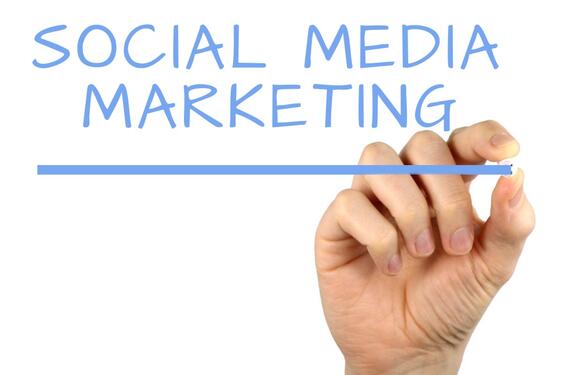 In the context of Digital Marketing in Nepal, as reported by Domestic social media marketing agencies, there are 9.8 million active Facebook and Instagram users. So, you see, social media can provide massive online traffic to your websites. It has become the biggest platform where people share and gain information globally.
Social media boosting is the perfect way to market your business to millions of people worldwide digitally. Social Media Marketing helps is an adequate method to generate leads in your industry. Also, SMM can be done by choosing a particular location, making your business more productive.
2. SEO (Search Engine Optimization)
SEO is the most imperial part of digital marketing. This digital marketing strategy is exactly what you need to implement if you want your customers to find you. 
Now, what is SEO?
Whenever we search for anything in a Search Engine, there is a 99.9% chance of clicking the top website for the information. Now you know the importance of being at the top of Google.
Do you want to stay on top to get more traffic and leads to your website? SEO can definitely do that for you. The primary purpose of SEO is to rank your website to the first page of the search engine result page, which automatically draws most visitors.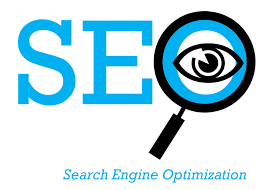 If your website lacks SEO, you're diminishing your visibility. SEO helps to fetch traffic organically from search engines by displaying your website when there are related search queries. This is the very reason why Digital Marketing in Nepal is paying much attention to SEO in these recent years, where every Company in Nepal has SEO experts.
a. On-Page SEO
On-page SEO is about content on the site. It incorporates techniques to improve an individual page on a site. Subsequently, these variables help make search engines accept the website as a reliable and profitable source. On-page SEO includes keyword research and perfect usage of keywords in the content.
b.  Off-Page SEO
Off-page SEO is an approach to upgrade the website and blog content to improve the rankings of your website and accordingly construct a website's reputation. It makes a website dependable and confided in the source for discovering relevant data to tackle guests' questions.
c.  Technical SEO
Technical SEO deals with the performance of the website. It includes speed optimization, device responsibility, and building for mobile. Along with this, sitemaps, robots.txt, .htaccess, search engine console, etc., also need to be optimized to improve the website's ranking on the search engine result page.
3. Content Marketing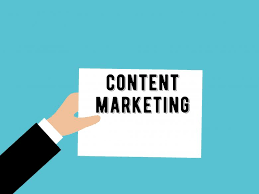 Everything you post or share online is "content." It is up to you how you represent the content to viewers. There could be various types of content like text, video, ads, banners, images, and many more that you could include as a piece of information.
The means of information have also evolved in the context of Nepal, and people are getting more advanced and realistic. Only texted information is not acceptable at this age. Your content can be anything that engages people.
Nike has its unique slogan. That slogan is the content of Nike for its worldwide identification. That is why content marketing is so vital that it has the power to leave a lifelong remembrance to the public.
4. PPC Advertising
Google is the largest search engine in the world to date, where billions of data are searched daily. And so, it is the most successful way of digital marketing in the present world. PPC (Pay Per Click) marketing is a great technique to drive a tremendous number of traffic as your business ads will appear at the top of the search result page.
Google ads are one of Nepal's most effective digital marketing sources. You pay money for Google to rank your website at the top of the search result. This helps instant buildup for your business.
PPC advertising is a type of digital marketing strategy to increase your sales. As PPC is cost-based on advertising, whenever someone clicks on the advertisement you placed on the search engine, you have to pay for it. Just pay whenever you get a result. It is one of the most effective digital marketing techniques.
There are many types of PPC. Some are listed below:
Search Ads
This type of ad appears on the Search engine result page. Whenever a relevant search is performed, your website will appear at the top of the search engine, which will most likely get clicked. It's textual ads are operated by Google Ads, shown on the Google search engine result page.
Whenever your website gets a click, you have to pay for it. But keyword research is the primary technique for better ad performance on the search engine. The marketing won't be effective if keyword research is not done correctly. Your keyword will be bid in the auction for the best ad placement. The placement of your search ads depends upon the quality score. Quality scores determine the rating by Google.
Social media Ads
Social platforms are an excellent way for your business exposure. Facebook, Instagram, LinkedIn, Pinterest, Twitter, Quora, etc. are some social media sites where you can post your ads to show your business presence.
These ads are helpful to get the attention of the interested audience. The main benefit of Social media ads is you can choose the platform with a higher inflow of potential customers.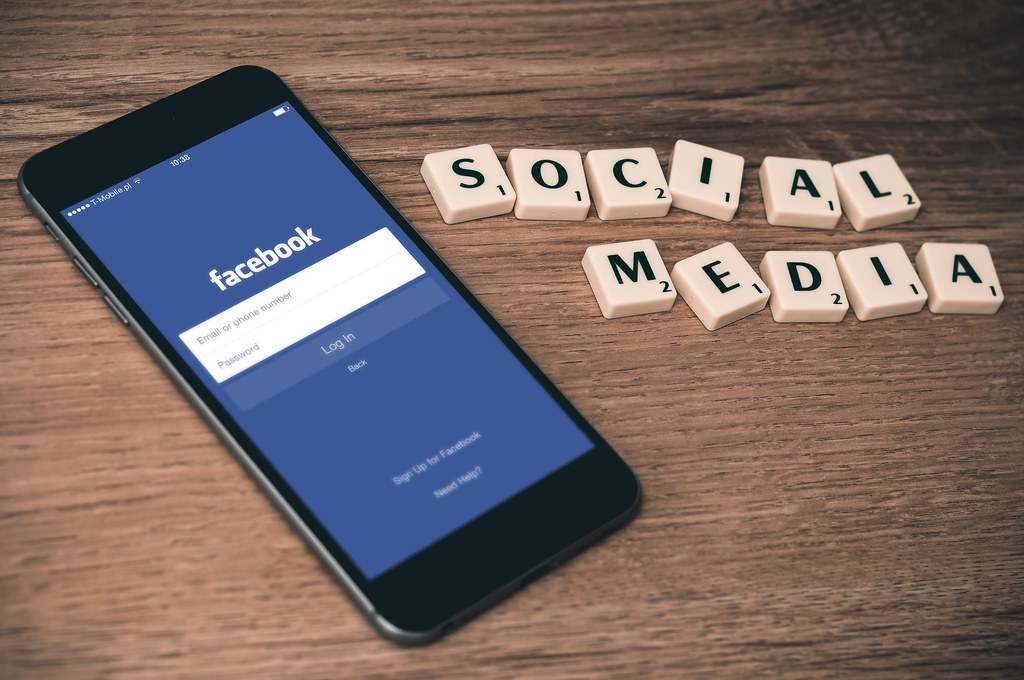 On Social platforms, you can target the ads to a specific group of customers on the basis of age groups, behaviors, interests, demographics, etc. Running ads on social platforms is precise, and hence it helps in growing the leads.
Shopping Ads
Google shopping ads show your products on its search engine and partner website, which are relevant to keywords. Running such ads needs to specify the location, Campaign, bid amount, inventory filter, daily budget, etc.
The additional information for shopping ads is a product star rating, drop percentage, offers, etc. The shopping Ads are likely to get more clicks and generate more leads.
Display Ads
Display ads are graphical ads that appear on Google partners' websites. Your ads will be shown on the relevant site matching your keyword. The display ads also go through the same bidding process.
There is some requirement that is needed to be fulfilled to approve your ad copy. Display Ads run as PPC and CPC models. It's an excellent strategy for brand awareness. But to make display ads effective, you need to hire a great designer who knows Copywriting techniques to attract the visitors' attention.
Gmail Sponsored Promotion
These ads appear on the Gmail account mailbox. It is similar to getting an email on your Gmail account but tagged by an advertisement. These ads consist of emails having offers, coupons, ad copy, etc. Whenever people open this email, then you will be charged for it.
Local Service Ads
Local Service Ads are useful if you focus your business on the local market. The local service ads mainly consist of Electricians, Plumbers, Garage door companies, etc. To run the local service ads, one needs to specify the zip code and city name, set a budget, etc.
InStream Ads
These ads appear mainly on youtube. It's video ads and non-skippable ads. Also, Instream Ads appear on Google partnered website as display ads when clicked plays video. Instream ads also need target locations to grab the clients at the targeted places for the relevant keywords.
Above all, the types of ads are PPC ads that are controlled by major search engines such as Google, Bing, etc., and social platform sites that manage social media ads. They charge you on CPC and impression basis.
5. Affiliate Marketing
Affiliate marketing is a course of action by which an online retailer pays a commission to an outsider's website for traffic or sales reasons. This marketing is conquering all over the world, basically for sales-related purposes.
In affiliated marketing, whenever a sale is made, then a commission is paid. So, Affiliate marketing is a kind of digital marketing where you make a payment only if you get to lead. It improves the conversion rate.
Affiliate marketing is trending at the top of digital marketing in Nepal. There are affiliated marketers in Nepal like Daraz, Sasto Deal, Hamro Bazar, etc.
6. Email Marketing
Email Marketing is direct marketing where you send the email to attract more customers or to hold on to existing customers. You can use email marketing to develop relations with current customers or reach potential customers.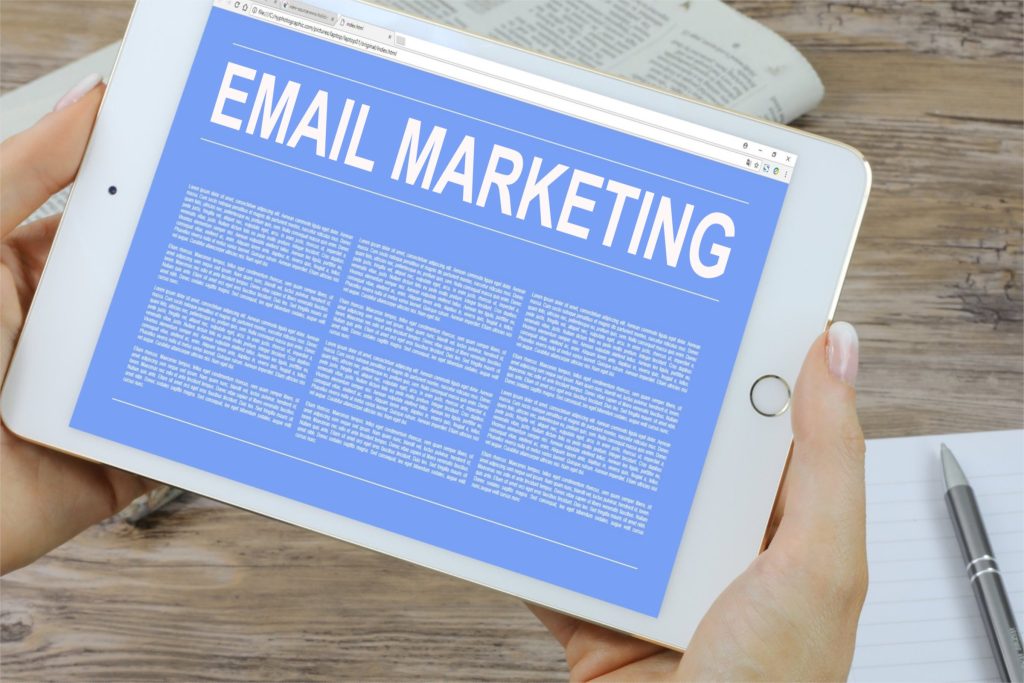 Over the years, many new forms of communication have emerged. Despite this, email marketing is still in trend and continues growing. In 2017 alone, 269 billion emails were sent and received each day. Not just that, this figure is expected to increase to over 333 billion daily emails in 2022.
There's no surprise that with the widespread popularity and indisputable benefits of email marketing, the return on investment is massive. A well-thought-out email marketing strategy will make you money.
For every $1 you spend on email marketing, you can expect an average return of $32. There are many email marketing benefits, but this one tops the charts for keeping your business steady and going.
7. Mobile Marketing
Mobile Marketing is the strategy of reaching your content to your targeted audience on their mobile phones, tablets, and other portable devices, i.e., via websites, email, SMS, and MMS, mobile apps.
More than 80% of internet users own a smartphone. The website gets maximum traffic through Mobile devices than desktops or tablets. Effective mobile advertising means providing mobile-friendly websites so that people can get a good experience with your content on their mobile. 
You lose half of the total traffic and leads if you lack mobile marketing. So, in this age of technology, it is essential to have proper mobile-friendly marketing.
Benefits of Digital Marketing for every business
As Digital Marketing is the leading source of online marketing in this generation of technology, you can get numerous benefits for your business. Here are some of the benefits listed below:
1. Global Reach
Digital Marketing is the only way that will reach your post all over the globe. You can sit on your couch and promote your post to every corner.
Once your website is ranked on Google's Search Engine Result Page, then no matter where your audiences are, they are accessible to your website through Google. You can share your page through every possible social media platform to increase your global reach.
This is a great way to extend your reach to the international market.
2. Cost-Effective
Digital marketing is probably the most cost-effective way of marketing. You can reach your post to almost 1,000 people with an investment of $1. It saves your cost of traditional marketing like billboards, TV commercials, radio ads, newspaper advertisements, etc. Instead, it provides a much more active ad, which increases leads and conversions. Also, you can have a more significant ROI within a minimum investment.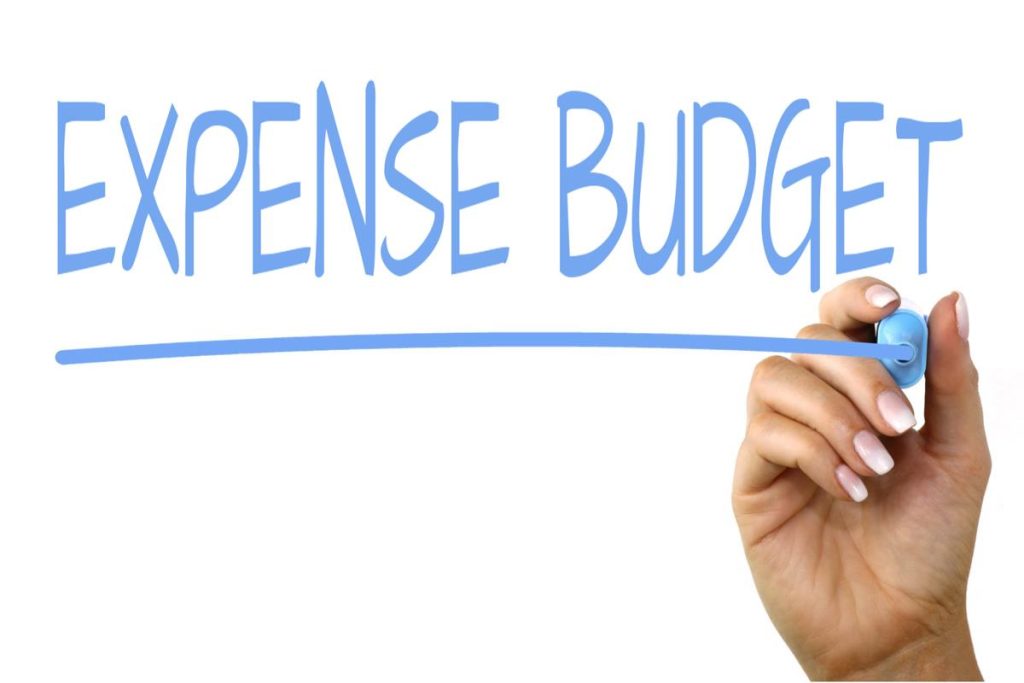 Marketing digitally can be the best for small businesses that usually don't have a lot to invest in marketing. Social media can be the most cost-effective digital marketing medium for small or big businesses.
3. Measurable Result
Measurable results can be one of the beneficial reasons you would prefer using a digital platform. You can view the daily performance of your advertising to analyze whether it is working efficiently and formulate the changes accordingly.
Having a performance report on your hand helps you improve the ads so that you can implement a new strategy and plan for effective marketing techniques.
You can also use tools like Google Analytics, Ads Manager, etc., where you can see every analytical data of your ads. You don't have to wait a month or so to get the results of your work. Analytics provides every piece of information you need, and improvements can be applied based on the current data.
4. Increase sales, leads, and conversions
The primary goal of every marketer is to gain numbers of points, sales, and conversion on their advertisement. This is the reason why marketers go on digital platforms to promote their posts or services.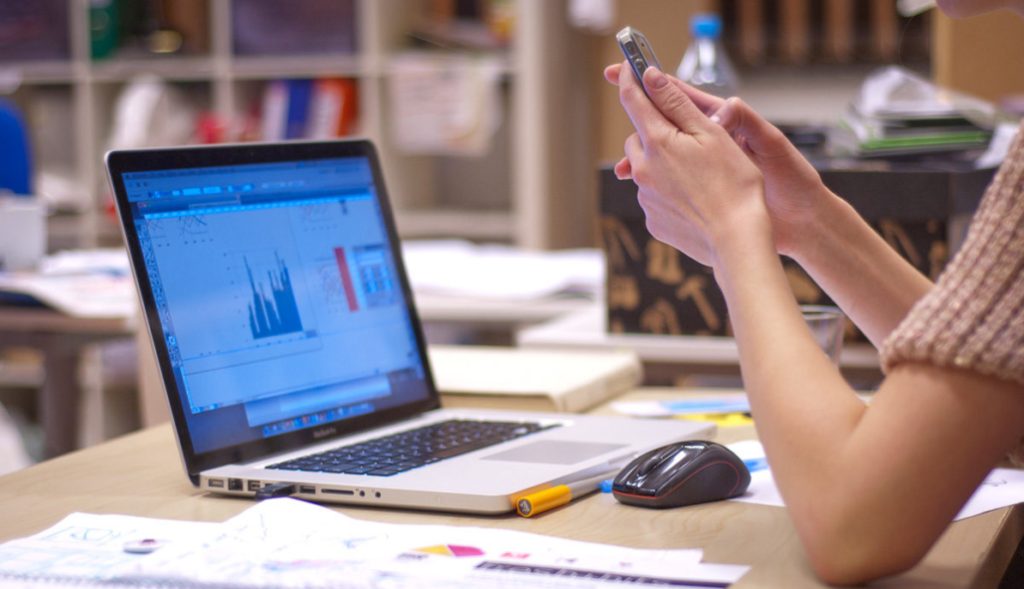 With the support of digital marketing, you can triple your leads and double your conversions. People nowadays trust and believe those brands advertise digitally rather than with a platform of traditional methods.
Digital marketing can bring unbelievable profits to your business. Also, it helps hold regular customers so that whenever you plan for any offers, discounts, etc., your customer can get notified and have recursive profit.
5. Increase Brand Awareness
The brand is what people like to pay money for. The brand reflects the customers' trust towards any business, which is why promoting the brand is necessary.
Digital marketing is an excellent platform for brand awareness. Brand awareness is a digital marketing technique to spread about your business, services, etc., at the desired location. The more trust you get from social media, search engines, etc., the more you can make sales using the brand name.
Marketers are spending a good amount of money to create brand awareness. Frequently advertising will set an image of your brand on people, and whenever they need products that are relevant to your product, they will get in touch with you instead of searching for other agencies. The more you promote your products, the more people know about you and your business.
The one and only best way to promote your brand are through digital marketing because the digital platform will take you to the right audience. 
6. Target your desired audience
Targeting the right audience might be one of the best features that digital marketing provides. You can target a specific age group or interest group in a specific location. This increases the probability of turning potential customers into your customers.
Moreover, This will instantly increase the positive engagement of your ads, and there will be a high chance of converting as well because only interested people are targeted. You can save money by focusing because unwanted visitors are reduced to your ads.
With Social media ads, the audience targeting process became easier. Targeting the audience based on age, interest, demographics, etc., becomes very productive for any business. PPC ads can run smoothly, and the budget is controlled since investment is needed only when the ads get clicked.
7. 24/7 marketing
Digital marketing never gets tired, as it works for you every second to generate leads and engagements. The digital market is an automated system that performs tasks according to your requirements.
Your promotional materials will reach the target audience without any hassle, and also you can review the performance report about the best time to promote your business. So, always go with digital marketing and grow your business beyond imagination.
Qualities one should look for searching for a digital marketing agency in Nepal:
With the rapid rise of the digital marketing, many digital marketing companies have popped up and are vying for customers. All of them claim to be the best to get more customers. Here, we've presented you with some essential traits or qualities of an excellent digital marketing company:
1. A Powerful Website:
The website of the digital marketing company is the first place where potential clients make contact. If they have an excellent website, automatically, the clients will have an excellent first impression. The right internet marketing agency will possess a current and up-to-date website.
A company implementing good SEO practices will automatically appear in front of searchers when searching for its core services and geographic area. The website should also be engaging and modern, have an active blog, responsive design, and provide a call to action facilities.
A website increases brand trust, and through a website, sales and conversions become easier. Sites are targeted worldwide so that you can expand your service. But it is not necessary; you can target a specific country only. It's easier for the customer to gather information about your services through your website. SEO-optimized websites will likely get more traffic, increasing your business sales.
2. A Robust Team:
"Teamwork makes the Dream-work."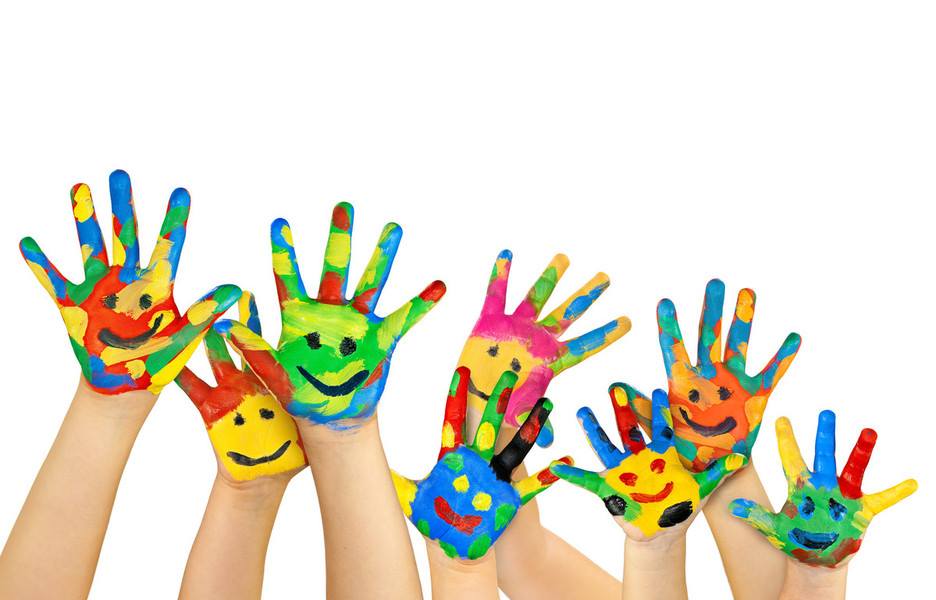 Choosing a digital marketing partner with a powerful team will surely bring unprecedented success and a 100% result. When looking for an online marketing agency, you should also get to know the entire team.
A good company will be proud of its overall team and put them front and center. They should possess a multi-disciplined group consisting of experts in their respective fields like an SEO expert, content strategist, designer, social media, brand developer, the involvement of CEO/owner, etc.
The digital marketing agency will not give you effective results without a good team. An Ad Copy strategy is also necessary to make marketing effective, so you need a copywriter along with others. Copywriting technique grabs the attention of the audience, and it also increases CTR.
3. Armed with the right tools and the expertise to use them:
When meeting and discussing with the team, do not forget to ask them about which tools they work on. Get an idea about their tools for various online marketing activities like SEO, social media marketing, content marketing, email campaigning, pay-per-click, etc.
Just being equipped with the right tools is not enough at all. The most crucial part is knowing how effectively they can work on it. An idea should be gained on the level of expertise they have learned on each tool and how effectively they can use them.
The primary strategy for digital marketing is keyword research. Without having the idea of a perfect keyword, marketing won't be effective. Also, the ROI gets deteriorates. For any PPC program, whether search ads or display ads, extensive keyword research is needed. The quality score in the PPC program determines how effective your PPC program can be.
4. Online reviews:
Online reviews are one of the most effective ways to determine whether a digital marketing company is worth investing in. While conducting online surveys, one should focus on getting reviews from trusted outlets as there are so many reviewing outlets, and all of them may not give the correct or actual reports about the company.
"Presently, Google and Yelp are two of the most trusted outlets for reviews."
One should also be smart enough to check out the Company's social media accounts like Facebook, LinkedIn, Twitter, etc., and try to get in-depth information about them. If you see many reviews about the Company but no interaction on their part, you better start looking for other companies.
5. Testimonials:
Testimonials are the good reviews a digital marketing Company's clients have given them directly. Testimonials are more trustworthy and provide a more inside picture of the Company as these are honest moments of gratitude from their clients for some noteworthy tasks.
While going through testimonials, one should keep in mind the fact that the more the testimonials a company has, the better. If they have hundreds of testimonials, this reflects their consistency, drive, motivation, and deliverability on their part. If one only has few testimonials, it's possible that they got them from family, friends or acquaintances.
Generally, digital marketing companies put forward their testimonials somewhere clearly visible on their site. They may even have testimonials templated into the header or footer of their web pages.
6. Internal Leadership:
"A Digital Marketing company can only become as bold as its leader."
The Leader of the Company should be the person who should pave the way for the rest of the Company. While managing meetings with the Company, ensure that the Leader has an energetic and positive personality and shows dedication towards growing your organization and providing the best services.
If that leader is a disconnected guy with a buy-it-or-leave-it mentality, then the company probably doesn't have the mindset required to get the results for its clients.
7. A Company culture you can revel in:
Your digital marketing agency will be working closely with you and your team. So it is very crucial that their culture jibes with yours. This is subjective, but it is just as important as any other qualities you should look for while searching for your digital marketing partner.
 If they are a fun group of people to meet and also have a warm and fun environment among themselves. Then the more chances there is that they will work better for you.
8. Transparency:
Discussing the inner workings of a Company helps potential clients to feel more comfortable and welcome. Transparency can be evaluated in many ways, but pricing and social media are two of the most important.
Pricing transparency is essential because it directly gives you information about what you can expect to pay for the services you'll get. Most digital marketing companies don't discuss their pricing online, but a select few do. This shows their dedication to the success of their clients.
Online marketing agencies use social media for promoting content, building a following, customer service, etc., and other purposes. If they encourage lots of content and are responsive, they're probably looking to attract and help potential customers.
However, if they aren't active on social media, it will give the impression that they aren't wholly engaged with their clients.
9. Internal growth: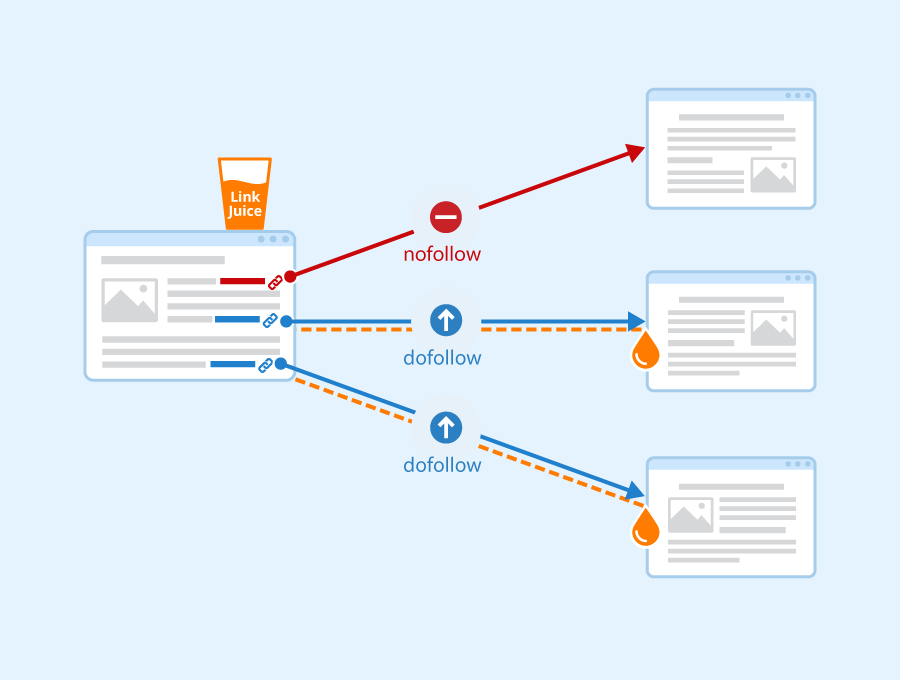 Before closing the deal with any online marketing Company, one should get a clear idea about the Company's success over time. And if the Company is growing (making a profit) or shrinking (is at a loss).
Growing companies provide excellent service and are trustworthy and reliable. If a  Company has an excellent retention rate (retains clients over time), then it directly points out that the Company is growing. Shrinking companies are a red flag. As it will introduce a trend of negativity, quitting, or frequent changes in the Company's direction.
10. Lofty Ambitions:
Good companies propel themselves forward in pursuing new ways to promote themselves and their clients. Ambitious digital marketing companies develop an internal marketing team to invent new processes and refine old ones, ensuring a consistent flow of ideas that help their clients and themselves succeed.
 Ambitious agencies won't just develop good ideas but also implement them successfully keeping them at the cutting edge of digital marketing industry as a whole. They might even give you some insight into how they identify new strategies and may even get you involved in the process.
11. Performance delivery & problem-solving capability:
Performance is one of the most important and, at the same time, the most straightforward metric that can be used to evaluate a digital marketing agency.
Does the digital marketing company perform the way they say they do?
Do they go out of their way and out of their comfort zones for their customers?
Do they get the results expected?
Is your digital marketing partner aiding you in earning revenue for you?
If the answers related to these four questions are positive about any digital marketing Company, then you can choose them without any worries.
Problem-solving is one of the must-have traits in a digital marketing agency. Projects might not always go smoothly. But if they are solution-oriented, they will know how to deal with the glitches along the way. They will be quick to recognize errors, solve bugs, and deliver the work on time.
Common Mistakes People Repeat on Digital Marketing
No Goal Setting
Before starting any of the processes or start working on strategies, always make a definite goal and work to achieve the goal. Working without a goal is like a race without a finishing line. Without any purpose, marketing can't lead to success, and also, there is no or very little profit. Planned Goal and intention for the proper time for every task makes marketing effective.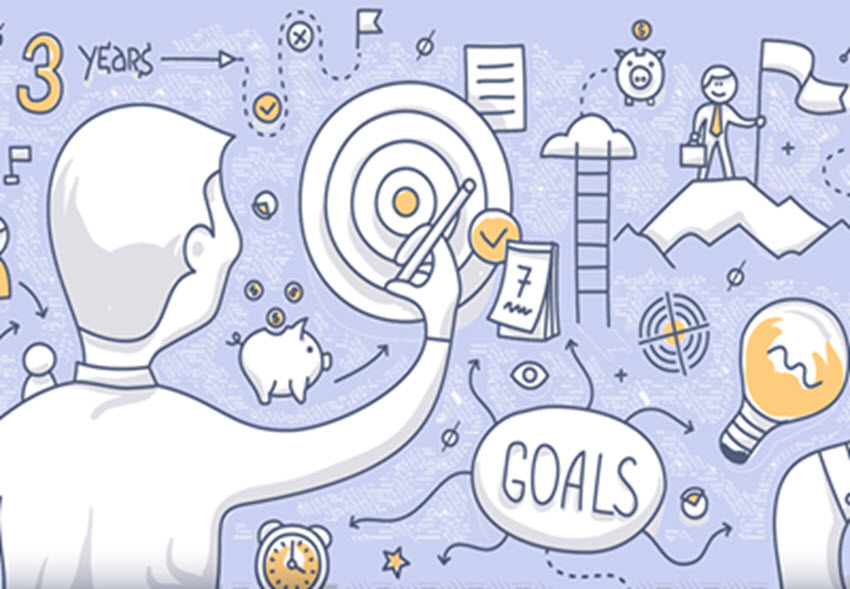 So, you need a specific goal while kicking off your Digital Marketing. Starting without a proper plan can make digital marketing very complicated, and you might only be spending your money without any profits. Before starting in real life, always make a plan and try your best to achieve the desired goal.
Lack of A/B Testing
If you aren't generating enough revenue through your marketing or promotions, it is because you lack A/B testing before actually launching into the real world.
If you wish to gain maximum results in the least amount of time, then you need to conduct A/B testing to the precise source of the problem.
A/B testing is the variation of two websites with just some changes in the second one for determining the better performance version. It helps to understand the strategy for marketing as well.
Over-optimizing your site
Marketers get over-excited even with small functional changes. They think that placing many keywords on their site will boost their ranking and increase their site's importance.
Google has got many restrictions and rules that everyone has to follow very carefully. If you over-optimize and try to gain faster results, then you might get a detrimental effect, instead of where Google might even block your site.
So, you should always be 100 percent sure while working with Google and online marketing. Keyword stuffing can mark your website as spam. It is regarded as the black hat technique in SEO optimization.
Not investing in Paid Advertising
SEO works well if you are patient and can wait for many months to rank your site and start gaining results. Now, if you wish to achieve instant results i.e., everyday leads and conversions within a few days, then it is only possible through Paid Advertising.
Paid Advertising immediately places your advertisements on top of the Google Search Engine Result Page when your keyword bidding is higher than the competitors. It generates high visibility and provides you with faster results.
Marketing to Anyone and Everyone
People think that the more they promote their products, the more people will generate customers. But this perception is wrong. To gain a potential customer, you should target your promoting advertisement to a specific location where a maximum number of people have a high interest in your product.
Marketers do anything to bring more visitors to their sites without considering whether they will convert or not. The main goal shall be the number of conversions than several visitors. So, always use proper advertising tools to target interested people.
Here are some ideas to improve your Digital Marketing in Nepal.
If you have started to realize that you are only spending money on advertising campaigns that don't work. Well, do not worry now because after reading these phrases, you will have an idea to improve your digital marketing.
1. Create a Story
Usually, people lack a story about their business and what they actually do. It doesn't have to be a long article that bores the reader. But there needs to be certain information to reach your customers that will increase their interest and trust in your brand.
You can create an informative video or even a block of text. Now, suppose you sell bags through the internet and then create a video relating those bags providing every necessary information.
This will create engagement in the content, which will increase the customer's trust and reliability of your brand. Therefore, try creating content that has a story in it and also provides information that the readers are looking for.
2. Do not miss the Call to Action
Call to Action might be a beneficial element on the web page as this is the one that might fetch many customers. CTA can be utilized in multiple fields to get the possible conversion.

CTA is the most commonly used in sales and marketing to make direct contact with the owner. Some of the examples used in the market are ("buy now, "sign up," Register," Contact Us," "Subscribe," etc.)
3. Headline Post
Create a short, sweet, and inspiring headline that will attract visitors to visit your advertising and probably might convert as a customer as well. Most of the time, marketers use major information on the heading to get visitors to their site. 
Marketers nowadays display the headline above the image rather than just writing on the top of the content. You have to be really careful while managing your headline and meta descriptions, or else you can also fix it through this website, "totheweb.com."
4. Remarketing
If your visitor doesn't convert on their first visit, then you have the feature of remarketing to target those un-converted audiences. You can even know the reason why the users aren't or didn't convert. All you need to do is fix those issues then you can remarket them to increase the chance of a conversion.
It allows you to track individual pages of your site and also identify the visitors where they landed and spent time without converting. After you can find out the particular person who is not converting and you can run specialized and improved ads to increase their relevance.
Looking for a digital marketing partner may seem like an overwhelming process. But actually, it is an enjoyable and creative process. Do your homework, do some steady research, and find the perfect match for you and your organization. If you have any questions or if you are looking for a digital marketing partner, you can always contact us.
Hansikar Technologies is a digital marketing company in Kathmandu, Nepal. We are one of the best digital marketing agencies in town. We provide our clients with full support, care and make them feel welcome. And most importantly deliver the results they expect.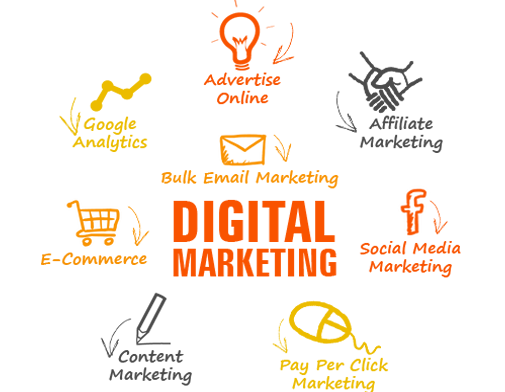 Here at Hansikar, we provide a wide range of digital marketing services ranging from web-based branding solutions (web development & Email campaigning), Digital Marketing & SEO, Graphics Designing, System Integration (Custom Software Development), Content Marketing and development, Pay Per Click (PPC) Management & also through Advertising Consulting (Facebook, Twitter, Instagram, LinkedIn, etc.)
FAQ
Why Should You Choose Digital Marketing in Nepal?

As you know digital marketing in Nepal is currently leading marketing medium of this generation, there are many reasons to choose Digital Marketing in Nepal such as:

1. Increase Brand Awareness

2. Promote Your Business 24/7

3. Global Reach

4. Generate more leads and conversion

5. Promote on Social Media

6. Reduce customer acquisition cost

7. Track your marketing progress daily