How to add a property like hotels and lodges in Nepal in booking.com
What is Booking.com?
Booking.com is a travel fare aggregator website and travel metasearch engine for lodging reservations or Booking Hotels in Nepal. The website has more than 29 million listings in more than 140k destinations. Above all, more than 1.5 million night rooms are reserved on the website.
You can register your business, like hotels and lodges, on booking.com
Registering your property and Booking Hotels in Nepal with Booking.com opens your accommodation to a worldwide audience and gives you the automation you need to succeed.
In a fiercely competitive hospitality market, a good global booking engine and a travel channel partner are essential when filling up your rooms and managing reservations, calendars, and capacity.
Booking Hotels in Nepal with Booking.com helps to find good hotels to stay in and minimizes cost and time. Also, registering your properties and Booking Hotels in Nepal with Booking.com is more accessible than other websites.
How to register on Booking.com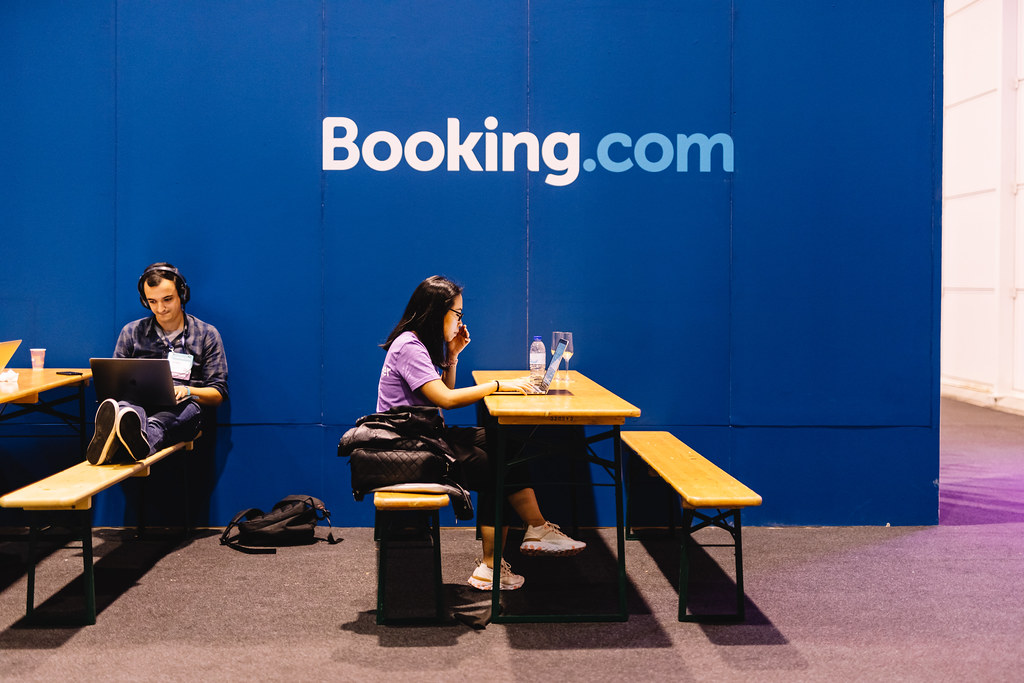 Click 'List Your Property' on the top right corner of the home page.
Fill out the form
Your full name
Your Email address
Fill out the form again.
Create a password (Letters, at least one number, at least 8 characters)
Enter your phone number
Select the type of property you want to list
One Apartment, Homes, Hotels and B&Bs, Alternative Places
(We are choosing "Hotels, B&Bs & more to show the further process)
Choose if you are listing single or multiple properties
Click Continue
(We are choosing 'one property to show the further process)
Choose the property category
Hotel, Guesthouse, Bed and breakfast, Homestay, Hostel, etc
Click Continue
(We are choosing 'Hotel' to show the further process)
Basic Info
Name your Property
Choose the star rating of your hotel
Add contact details of the property
Give the location of your property
Layout & Pricing
Add a room
Select the type of room and smoking policy
Name the room
give the number of such kind of room
Select the type and number of beds
Give the number of guests who can stay in the room
Give the price of the room per night in US$
You can also include a discount rate for those who don't fulfill the maximum room capacity
You can further add as many rooms as you have in your Hotel.
Click 'Add another room' and fill out the form as mentioned above
Facilities & Servies
Choose if you have an internet facility
Select if the internet is free or paid
Choose cable or WiFi, and the area your internet covers
Do you have parking? If yes, free or paid?
Choose if you provide breakfast and the type of breakfast
price your breakfast if it's not included in the price
Choose what language your staff speaks. you can add multiple languages
Select other facilities like Bar, Spa, Swimming Pool, etc. You have
Pick if you can provide extra beds
Choose the number of extra beds you can provide
Select amenities like AC, Balcony, TV, etc., available in your rooms
Choose a room for each amenity or select all if it is available in every room.
Photos
Upload at least one photo of your property
The photo should be at least 300 by 300 pixels
Policies
Specify basic policies
Choose the number of days in advance to cancel the booking
Choose the fine if cancellation is made after the mentioned day.
Mention the Check-in & Check-out time
Mention if you allow pets
Payments
Specify the payment options you provide
Set your VAT or tax % if applicable
Give the legal name (personal/Company )that should be placed on the invoice.
Almost Done
You'll receive the message mentioned above after completing the payment form and an e-mail. 
Verification
The next step is verification. You will receive an approval email with a login link. You need to choose between a Text message and a Phone call to verify your phone number.
After you verify your phone no, you are logged in.
You must fill out a form with information like the Full Legal Name of the Property, Your Property Address
The process is still incomplete.