7 SEO Checker To Test Your Website
SEO is all about working with small details. You will have to conduct thorough research on your keywords, links, content quality, and competitors before even thinking of implementing an effective SEO checker on your site.
Even the slightest error can create a huge impact on your rankings. That's why making the best utilization of powerful SEO tools is a must to rank your site. Here is the list of free tools you can use to optimize your site from an SEO point of view.
Ahrefs Free Backlink SEO Checker
Backlinks are important to determine how well your web pages perform in search engine result pages.
To create a proper backlink profile, first of all, you will have to understand where your backlinks are coming from, which webpages are most linked to, which is your best-performing content, how your competitors are creating important backlinks, where you will find link building opportunities.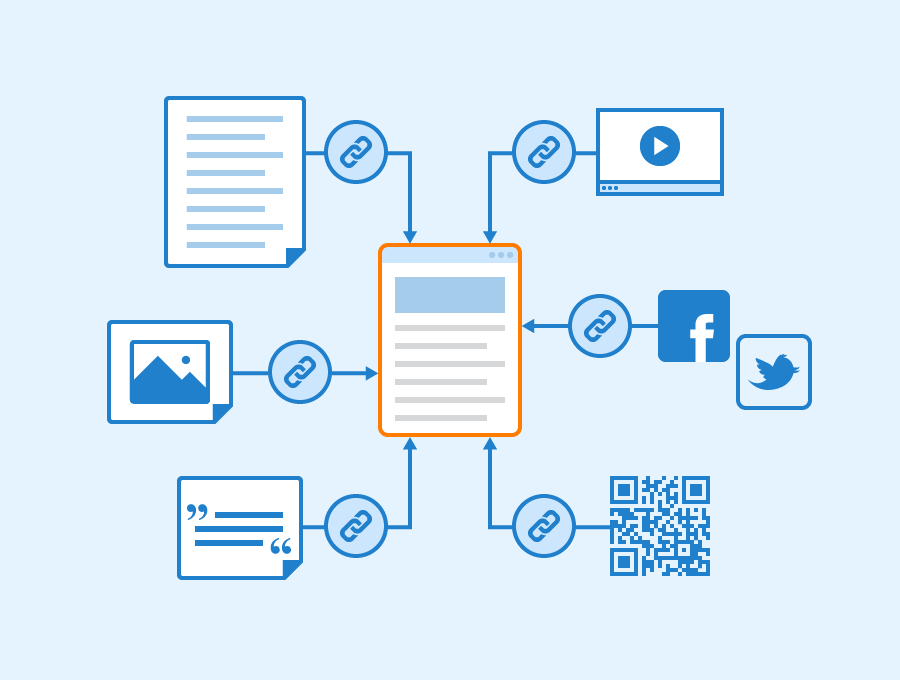 You will find out the answers to these important questions with the thorough analysis report of Ahrefs Free Backlink Checker.
This amazing tool provides more than just a backlink report. It will give you deeper insight into the quality of your backlinks by showing the exact anchor text used, the URL of the particular webpage, Domain Ratings, and URL Ratings of the site linking back to your site.
Woorank's SEO Checker and Website Analysis Tool
Woorank's SEO Checker and Website Analysis Tool is a perfect Chrome extension that provides an overall SEO score for your website and provides you with handy tips you can use to fix both on-page and off-page SEO issues.
The tool is designed to improve your website and rankings free of cost.
It crawls your whole site, analyzes its problems, and recommends clear and easy-to-follow instructions to improve your site's performance. Moreover, it will monitor your keyword rankings and update you with new issues, task progress, and ranking improvements.
Animalz Revive
Animalz Revive works best when you need to update and enhance older content on your site. There was a moment when you had to manually go through your Google Analytics account to find these pages.
Still, you can now use Animalz Revive to check which content is outdated and needs immediate attention.
It gives depth insights into the quality of your content and how your site is being affected by this content. That way, you can improve your content quality and make them more relevant and powerful to grasp your viewer's attention.
Screaming Frog
Screaming Frog is one of the best online SEO checker tools, which provides a super-fast audit report of your website. It provides all kinds of information related to duplicate content, broken links, bad redirections, errors to fix, and areas of improvement in no time.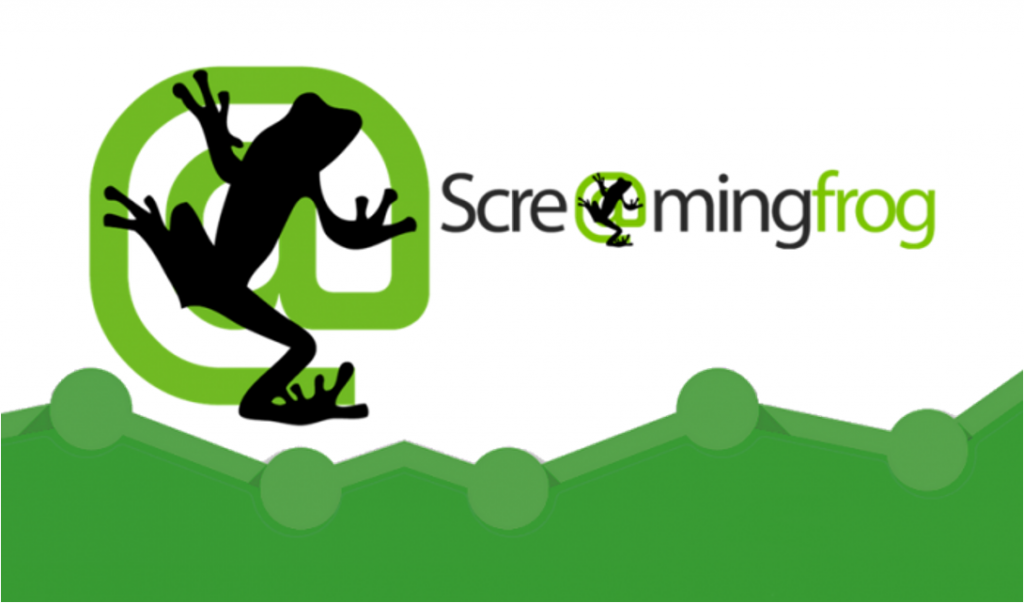 It crawls your site's URLs to analyze broken links, redirect chains and loops, page titles and meta descriptions, extract data, and effectively review robots and directives.
Screaming Frog allows you to run a quick audit to understand what is happening and fix all those small errors that lag your site's performance. It is a powerful SEO tool that provides a thorough and accurate report on errors you must fix to boost your site.
CanIRank
With CanIRank, you will get the exact answer to the question, Can I Rank on this Keyword? It doesn't provide generic advice like other SEO tools. Instead, it tells you whether you can rank for that keyword. Moreover, it tells you what separates your site from existing rankers.
The best part of using CanIRank is it does not provide general information like, 'This keyword is highly competitive, or This keyword has low competition.' It provides accurate answers on which keywords will help you rank your site more effectively.
FATRANK
FATRANK is another powerful Chrome extension allowing you to analyze your site's performance by ranking your keywords. You can determine the exact ranking position of every keyword per page with Fat Rank. It is accurate, easy to use, and absolutely free of cost.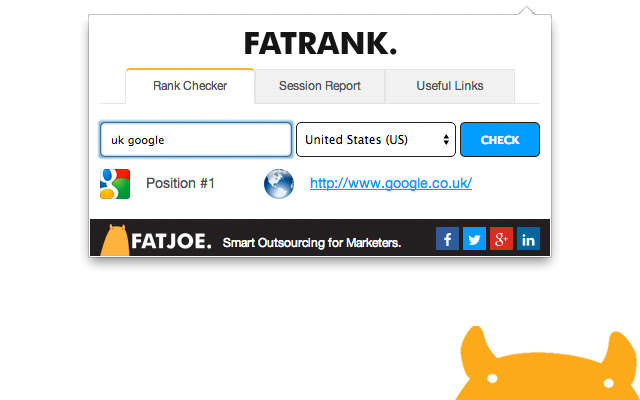 When you type certain keywords in the search bar, and if it is not ranked for the top 100 results, Fat Rank will simply tell you that you are not ranking for that keyword.
This will help you opt for better, easy-to-rank keywords to make your site visible to potential customers.
Responsive page design SEO checker
Usually, people create websites on a desktop-sized device, but over 50% of people browse the internet through mobile or tablet devices.
Since mobile and tablet devices have smaller screen resolutions, you must ensure that your website is easy to view and navigate from all kinds of devices.
If your web page lacks text visibility or has tiny boxes/frames which require lots of pinching and zooming, it can easily turn off your visitors. To avoid having such problems, you can use this awesome tool.
You will be able to check how your site looks on different kinds of devices. It includes smartphones, tablets, and desktop devices using Responsive Design Checker.
You can simply type in the URL of your website and click the 'test my site' button. This way, you can upgrade your site, making it more responsive and attractive and capturing the attention of your potential customers.
Conclusion
Finally, if you have just started a business and working on a tight budget, you will surely have difficulties hiring a genuine SEO company to upgrade your site. And in a situation like this, you can utilize these powerful tools, which provide many free features or trials to refine your site.
However, depending on these SEO checker tools will not bring you the desired results. You must put your 100% effort into producing SEO-optimized content, amend your errors, and follow the tips and suggestions these SEO checker tools provide to skyrocket your growth.