You are hurting your business if your website is not ranked on the first page of search engines. Your business becomes almost invisible on the internet without proper SEO of your website. 
Have you ever browsed the second page of Google to find the perfect answer to your queries? Very rarely, right, so most people never bother to go to the second page of Google, and let's assume your website lies on the second page or beyond. Will any of your potential customers be able to find you?
For instance, let's say you own a hotel in Pokhara. To get guests from the internet, you will need to rank on the first page when people for "hotels in Pokhara" on Google.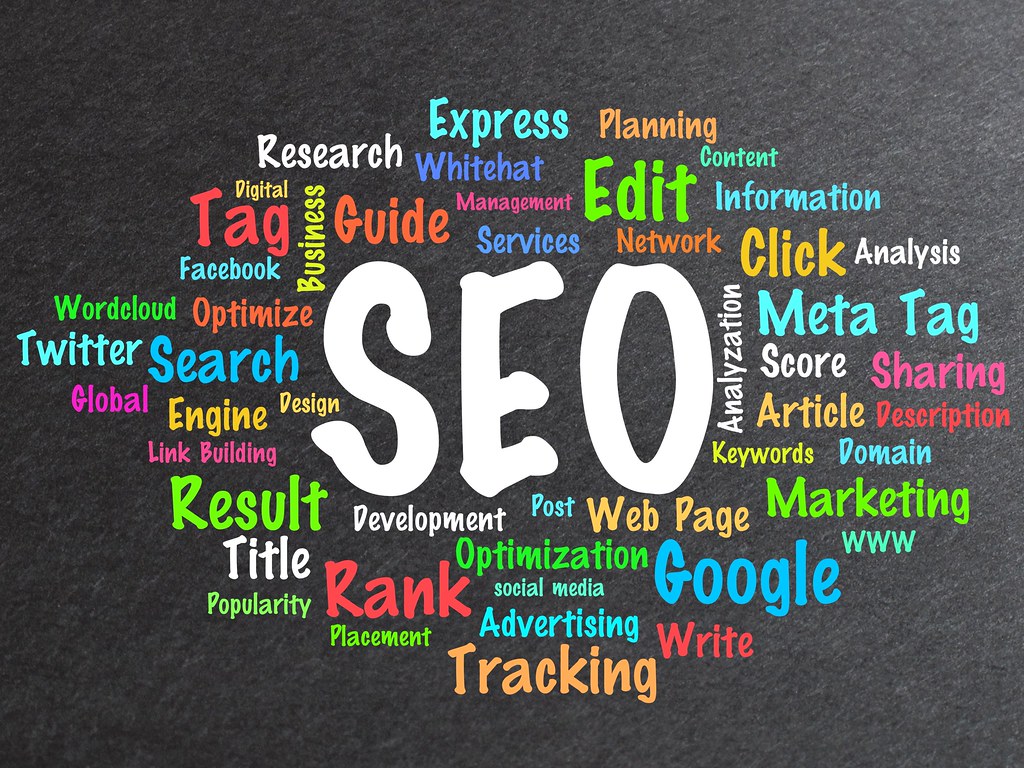 If your website were on the top, the possibility of clicking would have increased, and the possibility of you getting a guest would have increased. So for any business, whether it be a restaurant, a hospital, a college, or a school.
In this article, we will discuss the opportunities businesses can grab with the help of SEO experts in Nepal and grow their business with the help of SEO.
Every business wants to be ranked in the top position in the search engine, but they don't invest much time, money, and effort. Search Engines are the major source of traffic to your website. This is why you shouldn't underestimate the power of SEO to grow your business.
We understand how effective SEO can be and how it can significantly affect any website's traffic and conversion rate. Thus, we implement the perfect SEO strategies for our clients that increase traffic and conversion ratio.
If your business ranks at the top for the popular keywords, you will receive huge traffic on your website. This indicates an improvement in the conversion ratio on your website.
Why SEO for Websites?
Above all, SEO is an ideal marketing strategy to invest your time and effort to bring long-term results for any business. This is why SEO experts are getting famous in Nepal.
Nowadays, people spend lots of time browsing web content on their smartphones and laptops. Giving people interesting, engaging, and informative content will bring traffic to your website.
You need to use this golden opportunity to create a buzz about your product with the dashing website. People are brand-conscious, and they do thorough research before making any kind of purchase.
So when they don't find your business while searching, your chance of getting sales decreases by 90%.
People truly trust those businesses which rank at the top of search engines. To make people believe in your products and prove that your business provides top-quality products or services, you must also optimize your business from an SEO point of view.
If your business lacks exposure and virtual visibility, you miss out on a huge opportunity. This means you are losing your potential customers without even knowing. 
The concept and strategies of search engine optimization are complex and ever-changing. But our SEO team, which has one of the best experts in Nepal, can solve any complex problem. Our SEO experts are highly knowledgeable and adaptable to changing guidelines and Google algorithms.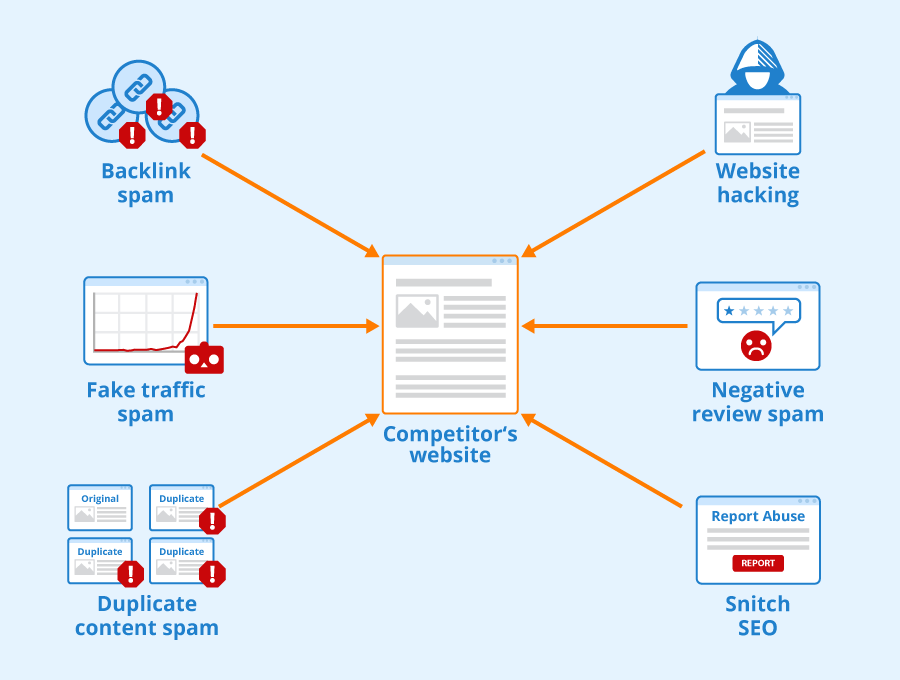 We know that SEO has to be done with certain goals for a productive result. Here we discuss its true purpose and vitality.
There are seven basic purposes of Search Engine Optimization:
1. Crawl Accessibility:
Crawling and indexing are two common terms mostly used in SEO. As crawlers visit websites, they use links to sites to discover and list out pages to be indexed. With SEO, you can determine which sites to crawl, how often, and how many pages to crawl from each site.
2. Compelling Content:
The content of sites should have detailed information and be able to answer searchers' queries to encourage people to visit your website. Content with high-quality keywords and adequate information is considered to be the perfect content. 
3. Keyword Optimization:
A well-optimized website speaks the same language as its readers. To relate your content to your readers, you need to use the right keywords to display your website whenever there is a related search.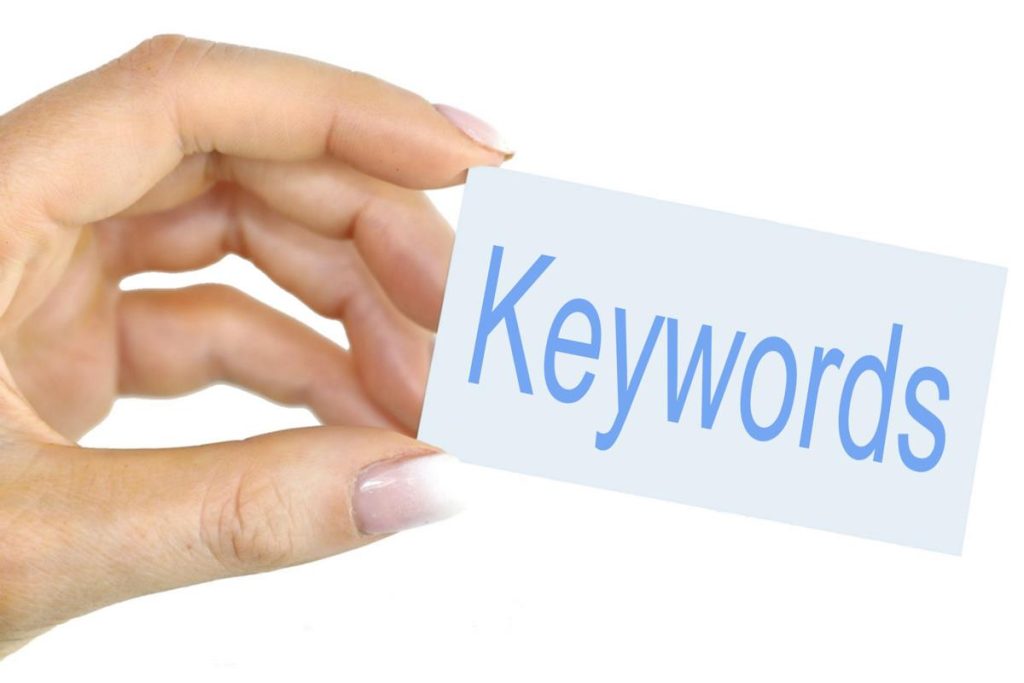 To find you, you need to know how people search for your products or services. It may include information that you offer to do an easy search. Otherwise, they will land on one of the many other competitor's pages in the Google results.
4. Great user experience:
The main objective of having a website is to attract visitors and convert them into potential customers. To do so, you need the help of SEO experts. 
It is about creating a whole atmosphere and experience to drive more people to your site, which can be done by analyzing their interests, translating their needs and concerns, and thus converting them.
Great user experience helps to:
1. Effective on and off-site optimization
2. Converts potential leads to traffic.
3. Test and Tailor the experiences of the Target audience.
4. It helps visitors to find what they are searching for.
5. Turning random visitors into regular visitors.
5. Share-worthy Content:
Classic search engine optimization techniques are not enough to rank your site anymore. You must ensure your content is powerful, reliable, eye-catching, and share-worthy.
6. Title, URL, and Description:
You must implement responsive design, robot directives, and other technical elements like structured data and Meta tags to tell Google what your site is about. These techniques help to rank your site. Moreover, other tactics can be used to improve the performance of your website. 
Being an SEO expert in Nepal, we ensure that your site has
good page speed,

easy navigation,

properly arranged internal link structure,

relevant and non-duplicate content 

perfect page layout to rank your site
7. Link Building and Establishing Authority:
Building links and establishing authority is also an integral part of SEO. It helps to expand your influence by earning attention and links from other authentic sites and influencers. An essential part of any SEO strategy is knowing what's working (and what isn't), and adjusting and enhancing your approaches and techniques when necessary. 
Organic search is an important factor in businesses ' website performance and a critical component that decides any business's conversion or engagement ratio.
As digital marketers, we know that Google owns a significantly larger portion of the search market and is the best email provider in the world. This is why brand trust is important in Google for your brand visibility.
Our SEO expert is well familiar with this and the Nepal market. Therefore we ensure brand visibility and awareness in the virtual world.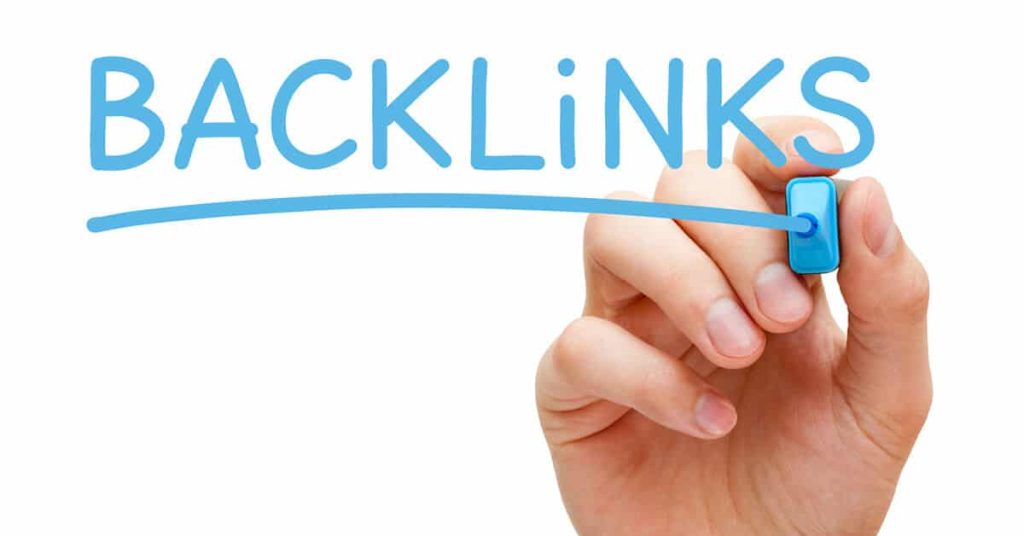 It is impossible to build trust and credibility overnight – it takes time. Establishing a brand takes patience, effort, and commitment. But it also relies on offering a valuable and quality product/service that allows any brand to earn the customer's trust and loyalty.
Using SEO tactics to convey your messages for good deals is an important aspect of digital marketing. Moreover, your products or services need to satisfy your customers to greatly impact the sales ratio of any kind of business.
Furthermore, your brand must be visible where people need it most. And SEO is relatively cheap compared to other sources to show your presence to the right audience. 
Allocating money to SEO is not an expense. It is an investment if utilized properly. Working with excellent SEO experts can bring you massive sales in Nepal's market.
The result of SEO is measurable.
It doesn't offer the easier-to-calculate ROI like that of paid search; you can measure almost anything with proper tracking and analytics. But you must be able to interpret the data properly.
It can be complicated to understand the correlation between data. That's when we, the "SEO Expert," step in.
If you are a business in Nepal, we, as a fines SEO expert, can help you with this. Additionally, our expert has intensive knowledge of reading data and designing the most suitable strategies for your Company in Nepal.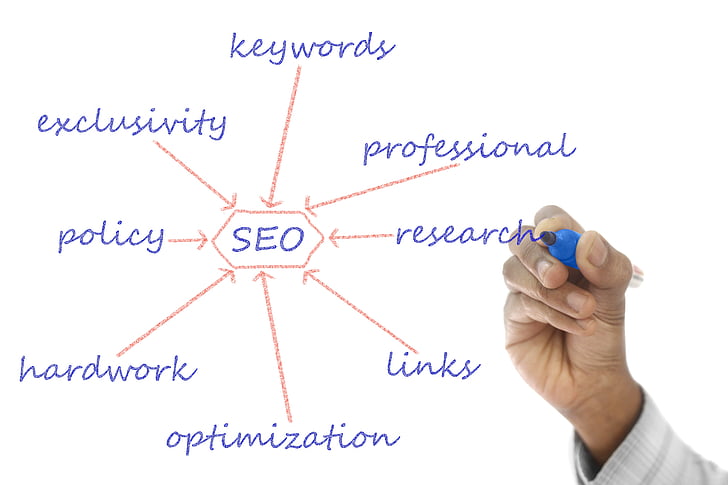 Search Engine Optimization has become more important than ever. When people are using the internet aggressively, as a business, you need to sense the importance of an SEO expert in the market of Nepal.
Certainly, measuring the result is a great way to enhance your website's quality by making it user-friendly, faster, and easier to navigate. Now let's talk about the types of SEO and learn how to excel in them.
There are three types of SEO, and they are:
1. On-page SEO
On-page SEO is all about content on the website. It includes strategies to optimize an individual page on your business website. Hence, optimizing helps to make search engines believe the site to be a reliable and valuable source of information.
2. Off-page SEO
Off-page SEO suggests ways to promote website and blog content to improve the rankings of your website. As a result, it helps to build a website's reputation and authority. It makes it a reliable and trusted source for finding valuable information to solve visitors' queries.
Our SEO experts based in Nepal are mostly about building high-quality backlinks and guest posting. And we also focus on branding as an effective and efficient way to provide quality services and products to its valued customers.
3. Technical SEO
Technical SEO deals with the enhancement of all the technical aspects of your website. It focuses on the improvement of the site's backend structure and foundation. Technical SEO makes it easier for a search engine to crawl and understand the content of your website.
And also boost the user experience to increase overall traffic and engagement rates. Site speed, Indexing, Crawlability, Structured data, Site architecture, etc., come under Technical SEO which our SEO experts are good at.
Therefore, you must combine all these efforts, techniques, and methodologies in the strategy to get the optimum result.
SEO expert in Nepal
Hansikar as an SEO expert in Nepal, is known to apply ethical and customized strategies. We ensure our clients find the most competitive keywords and receive the most qualified traffic. With many domestic and overseas projects under our pocket, we take pride in bringing lesser-known businesses to rank at the top in this competitive market.
From merely two employees, we've grown to a team of 15+ SEO professionals and Content Writers who strive to deliver powerfully process-driven and cost-effective solutions providing a wide range of services like SEO, PPC, Digital Marketing, Content Marketing, and Reputation Management.
How can we help?
If you want to improve search traffic and website quality and are unfamiliar with SEO, it would be wise to consult the SEO expert of Nepal – Hansikar Technologies. We have made the concept of SEO more concise and oversimplified to achieve desired online goals through effective implementation.
Additionally, we make a thorough analysis & design the best set of strategies that suits our clients. Moreover, our services are result-oriented and primarily focused on providing the best quality services. Likewise, we aim to achieve goals within a given time frame at a reasonable price.
How Do We Do?
Above all, we design an attractive website with an increased organic traffic flow. When searching with the most popular keywords, we help with the top placement of your website in every search engine, like Google and Bing.
Likewise, we provide thorough reports and technical audits. It will identify and measure the impact of our SEO tools and techniques, improvise our strategies in each step, and implement the best ones.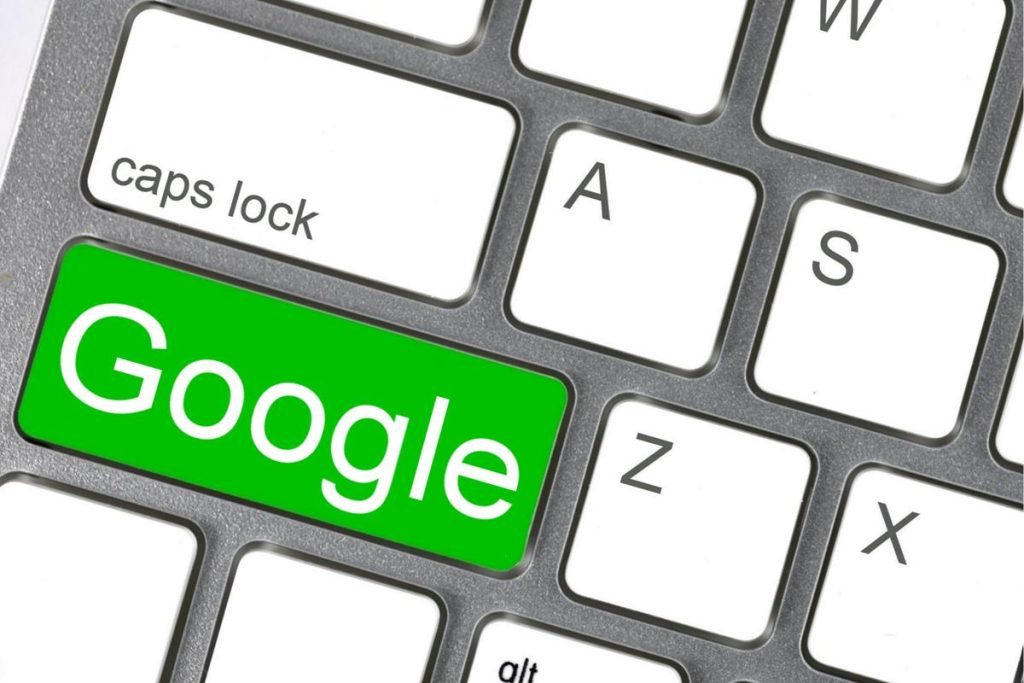 Our professional SEO experts can read data like no others. Interpreting the data report and bringing the right conclusion can be tough. Thus, regular analysis and continuous experiments with the new strategies to determine the correct results.
Also, we help to create a perfect balance in business. We counteract misleading trends by taking the right and timely actions. Moreover, we make the best effort to raise brand loyalty and credibility.
Unlike other SEO experts in Nepal, we believe in quality rather than quantity. So instead of focusing on an increasing number of clients, we are keen on delivering quality, result-oriented services to our clients. We also emphasize content to help you increase your overall brand presence online.
If you have low traffic on your sites or suffer from low engagement and conversion rates on your site. Do contact us – one of the best SEO experts in Nepal. You can also get free guidance on SEO-related stuff from us anytime.