12 Necessary Steps to Build a Website for SEO
A business website is a key element in digital marketing, especially SEO.
In the digital world, you give your business a new start, gain customers, grow your business, improve your market position, and give your competitor a tough fight.
This does sound awesome. But, for this to happen, you will need a website optimized by SEO. If you want digital success, nothing is better than a website with SEO.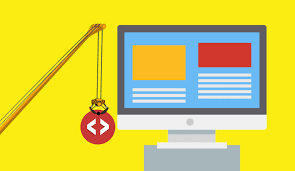 But what you need to understand is SEO does take time. Launching a website with SEO will not benefit you the next day or week. It takes months before you start getting benefits. However, once you start earning SEO benefits, there is never looking back.
So let's start knowing the steps to build the website for SEO.
1. Choose the correct domain name
A domain name is a name that you put for your website. It is a unique address where your people can visit you online. Your business domain name must be different from others, representing no one other than you.
Moreover, a domain name can have a great impact on SEO. Having the right domain name makes it easy to target your customers, and you can get quick placement in search engines.
When you choose your domain name, make sure it's relevant to your business and easy to remember.
2. Optimize page URL
Customize the Uniform Resource Locator (URL) of your webpage. When customizing the URL for each webpage on your website, ensure that it's easy to remember and has a targeted keyword on the page.
A well-structured URL provides visitors with the page information they have landed on. A URL consists of a domain name and other related details that inform the user about the specific webpage.
For example, if you own a bag business, then your URL can be, www.websitename.com/bag/purse/product
3. Conduct keyword research
Identify which keyword you want to rank for. Keywords are one of the major factors which determine SEO for the website. If you can decide on the right keyword, you will be able to give a proper direction to your website.
The keyword is not just helping your website SEO, but it will also assist you in planning. It will help you find which content you should focus on to be relevant to your audience.
Also, targeted keywords will give the search engine an idea about the information you want to convey and why the information is important for the user.
4. Create relevant content for your website
Content is an important on-page SEO element that can help the website rank. If you're a new website, implementing SEO techniques and a few contents is better to kick your site off.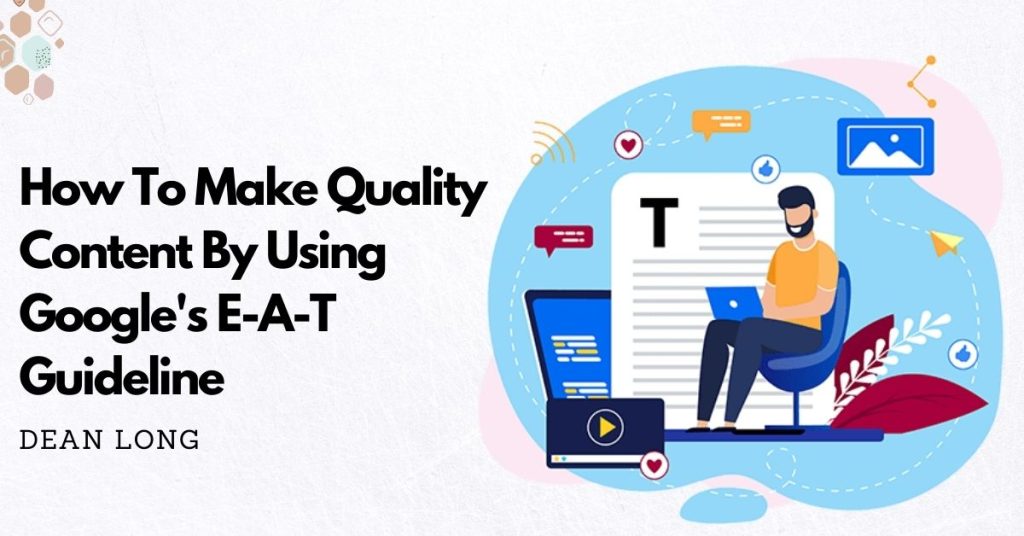 Content on the homepage will help the user determine whether or not they want to move to another blog to get more information. Therefore you need to make sure that you make your content relevant and interesting, encouraging a user to spend a longer time on your website.
Sometime relevant content may not give expected traffic. This can be the result of un-friendly content.
This means your content may have words that are not friendly to the readers, long sentences and paragraphs that discourage readers from reading, or unorganized content which is not easily understood. So make sure your content is reader-friendly to get more visitors to your site.
5. Plan website structure
If you're a new website, you may not feel the necessity of structuring your website. Your website architecture is still important, even if you just have a few web pages.
Some websites may consider a deeper approach to structure the website; others might take a wider approach. The bottom line is that you should organize your site in a way that makes sense and provide a good user experience.
When you plan your website page, you must prioritize the ones important to your website.  Organize the website in a way that makes your audience easy to move between the web pages.
6. Website navigation
Navigation is equally important in your website for SEO. When you have a well-structured site, it provides a pleasant user experience by helping them to identify what each piece of content is about. If your website focuses on usability and user experience, it can help you with SEO.
You might be wrong if you think the navigation is just a website menu. Navigation is how you organize your web pages to assist your visitor in moving from one page to another.
Navigation should be easy to interpret and recognized by your visitors. If your visitors find difficulty in moving between your web pages, then they may drop interest in the site and can leave the page.
So, you can test your website before launching it so that you can fix the problem if you encounter any.
7. Link to other web pages on your site
Internal links in the website have a vital role in SEO as it signals Google how to crawl between your web pages.
Moreover, it also helps Google to determine what your website is about. Likewise, the information Google collected from your site can help position your pages during a search.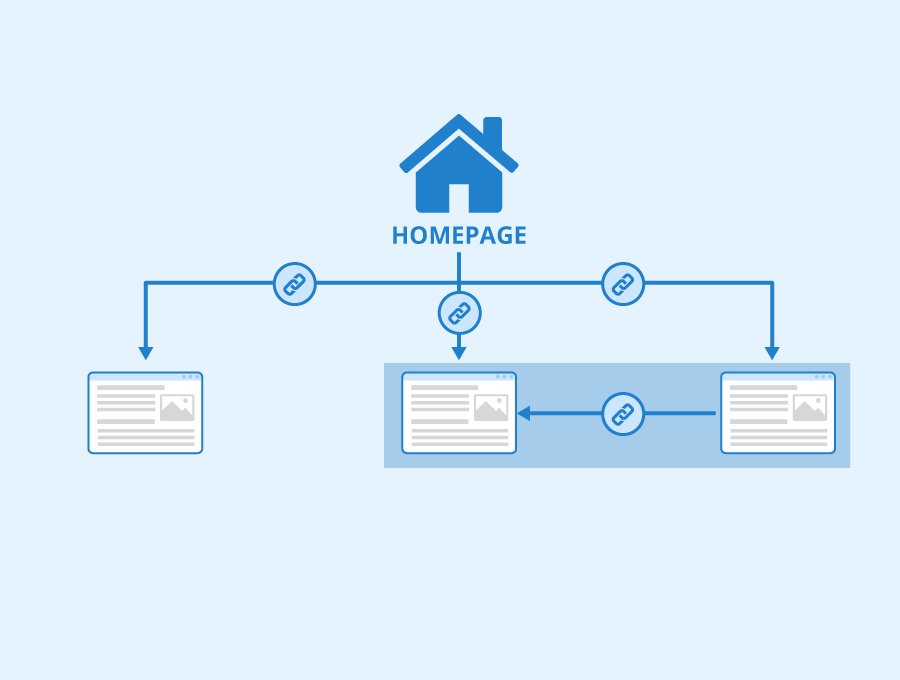 Also, an internal link is a way to allow the visitor to move from one page to another relevant webpage. Visitors jumping between the pages indicate that they enjoy reading content.
This also tells Google that your website is relevant to your audience. And this can positively impact SEO as it can increase your website ranking
8. Optimize title tag
The title tag is the text that appears on Google as your page title when there is a search. The title tag should describe the content of your page and should also have a keyword for the page.
It's necessary that every page on your website should have title tags that are optimized for the targeted SEO keyword.
Optimizing title tags doesn't mean making them less attractive. When optimizing the title tag, you want to incorporate the page's main keyword and make it appealing enough that it brings clicks to the website.
Moreover, you need to take extra care while optimizing the title tag as a search engine determines the score of your webpage according to the keyword used in it.
9. Optimize the meta description
The meta description is the short information displayed under the title tag and URL in Google's search results. Though meta description doesn't have any role in ranking, it's important to give relevance to your web pages.
The major reason meta description is important is that it hugely affects the webpage's CTR (Click-through-rate). Detail information in the meta description encourages users to click the result to visit your webpage.
Always try writing relevant meta descriptions for each of the web pages on your website so that it can support SEO.
10. Set Google analytic for your website
Google Analytics allows you to track every visitor's movement on your website. You can trace how many users visit your site and what they do on their visit.
It also records sales, which content interests your audience, and how they find your website. With all this data, you can formulate further SEO strategies for your website to make it more relevant and visible.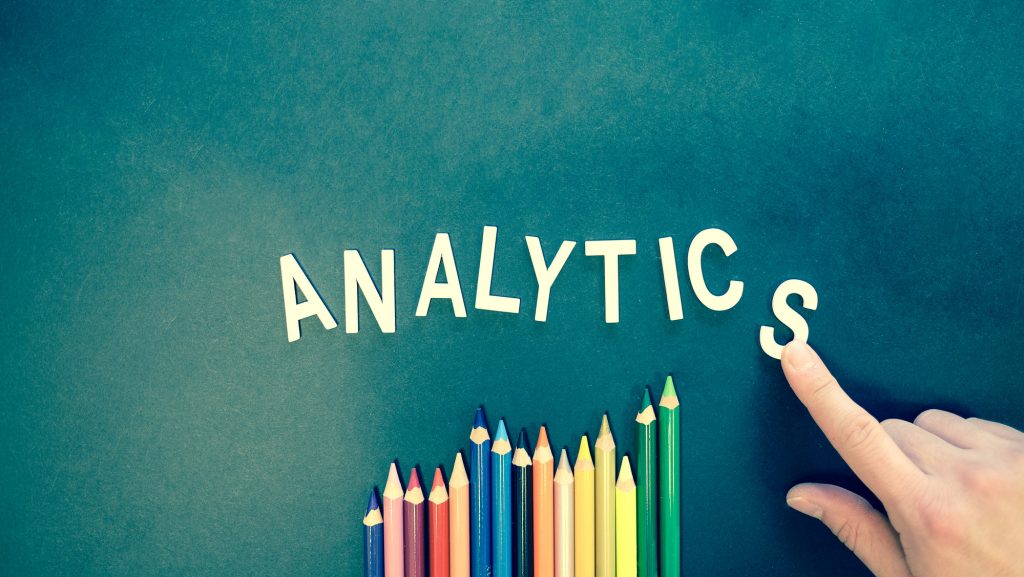 Along with this information, Google Analytics helps you determine how your visitors respond to your website and how well your website performs. And you can make necessary changes in SEO techniques to improve your website.
11. Make use of Google Search Console
Once you have a website, content, title tag, meta description, links, and Google Analytics, it's time for the Google search console. This tool of Google can be helpful for those who want to impress their audiences.
The Google search console can determine how your website performs in organic search, for which keywords you rank, total keyword impression, and other valuable metrics.
Installing both Google Analytics and Google search console can be beneficial to get more insight into your website. If you can use these Google tools as early as possible, you can help your website faster.
12. Build a long-term SEO plan for your website
SEO is a long-term process. It's not right to think launching your website will bring leads, sales, and revenue to your business. To rank for competitive keywords, you will need a long-term SEO strategy.
It would be best if you did real work to show up in SERPs when people are looking for you or your product. Start long-term SEO sooner than later.
Final Thoughts
The only step that you should not take after gaining digital success is discontinuing SEO for the website. This is not a good business decision.
Why?
Will you stop building strategies for business once it reaches great success?
No, you won't do that because there is massive competition in the market, and other businesses can take your market share.
And the same can happen with your website SEO. Your competitor can take advantage of you not investing time in SEO and can grab your rank.
This is something that you don't want.  You may cut your SEO budget after online success, but pushing SEO can impact you negatively.