25 killer social media post ideas for Real Estate Business
Social media is an effective tool for connecting with billions of people. Real estate companies can use it by sharing 25 killer post ideas to keep their followers informed and engaged with the latest offers and updates.
If you are feeling like making social media page for real estate, you are going on the right path.
Your competitors are already present on the social media pages. You ought to care about your customers the way they do. So please don't put it off any longer; start a Facebook page. Additionally, it would help if you established pages on Twitter, Instagram, LinkedIn, and Facebook in addition to Facebook.
According to the research, the top picks of realtors are Instagram (39%), LinkedIn(59%), and Facebook(97%). A Realtor can have an Instagram page and LinkedIn to share posts about success and daily activities.
You might be wondering what benefits you could get from social media sites. So, here are some of the benefits you might not notice before:
Media posts make the public aware of your brand.
Grab potential clients for your business.
Not only new clients, if you care about the old clients, but you are also good to go with referrals from them.
It's a platform to build a brand and make space in people's minds about your brand so they will remember your business if they need any help with real estate.
Social Media platforms are a great way to do network business
Social Media posts can be used for promotions, such as Facebook marketing.
Lead Generation with Higher ROI
What has Real Estate business to do with social media?
We have many options on social media to grow the real estate business. Promotion with social media is also a great way to generate leads. But no one (or very few) will believe in doing business with you without brand awareness.
Everyone knows Social Media Marketing (SMM) for the real estate business is an excellent tool for enhancing business. But you might not be aware of it. Perfect timing is needed for SMM to generate the leads and benefits for your business with higher ROI.
Have you ever noticed why more prominent companies get more leads than yours? It's because they have worked for brand awareness. Brand name plays a vital role in winning the trust of the clients. So, you should too.
For brand awareness, one of the free and best ways is to use social media to provide information about your business. The primary focus should be engaging the followers with your media posts. And at the perfect time, if you run ads on social media, People would be happy to do business with you.
But how can you win the trust of your clients with a simple social media post? Confused? Here are some of the killer social media post Ideas for Real Estate businesses to publish on social media platforms.
Social Media Posts Ideas for Real Estate Business
Media posts are free services you can get on any social media platform. It's of great advantage if you use it correctly. The primary focus is brand awareness and engaging followers with the posts. Some of the social media posts you should focus on are discussed below:
1. Helpful News
Local News about real estate is helpful for buyers. If they know the updating rules, taxation, etc., they would be interested to know in detail.
The original article link lets you publish real estate news about buying and selling procedures, loans, taxation, etc.. If they are interested, they will go through the post. This post makes your client aware of the buying and selling process.
News posts help your client build trust for your business because it will clear their doubt that you are running the business according to the latest rules and regulations, following the nation's taxation system.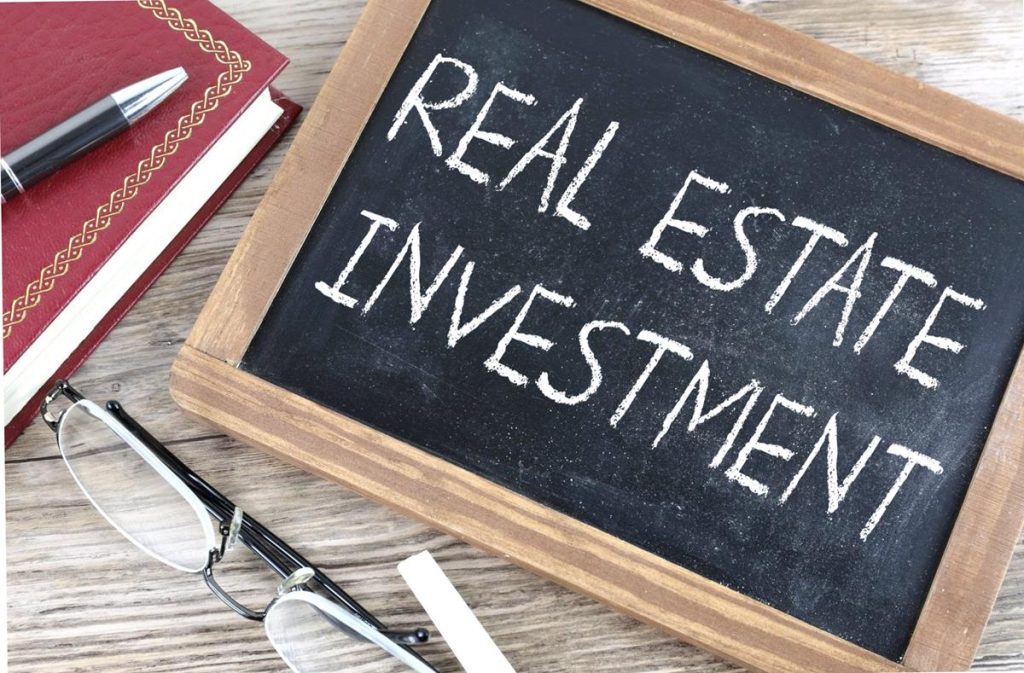 2. New Listings
What's your new listing? Let your followers grasp it. You don't know who will be the next buyer. So it's better to share the post of your new listings of homes, lands, etc.
Be specific to the new listings. Provide a quality image of the new listing with details about it. The interior and exterior design of a House grabs the attention of visitors.
The fundamental details, such as total land, open space, number of rooms and bathrooms, etc., are necessary for the House. Don't forget to link the post with your website, where you have detailed information.
3. Contests or Giveaways
People love free stuff. Contests are a great way of increasing followers. These posts also increase engagement on the page.
Provide specific guidelines about the contest and post a picture of the prize. It will grab the attention of the followers and interested people to participate in the contest. Also, don't forget to publish the photo of the winner. It helps to increase trust in your business.
Regular intervals of giveaways force visitors to visit your page more often. The more engagement you have on your page, the more visibility the page will have on social media.
4. Use Polls and Quizzes to understand your followers
Many millionaires companies use polls and quizzes to understand the requirements of their followers. These posts help your audience to share their opinion. It's market research as well.
You will get a chance to improve your business and fulfill your client's desires. Moreover, it increases engagement on the page.
5. Video Series
People understand much better with the video's contents. You can be more familiar with your clients with the videos. Videos posts bound your client to react to them.
Make sure you are not making a video very long. Longer videos provide more information, but people don't bother to watch the full video because they think it wastes time.
Instead, you can embed short videos and provide a link to the full video. If People are interested, then they, of course, go through the video. Always make a video by analyzing the client's intent.
6. Home of the Week
Let your Audience know about the home of the week. You can publish one featured home on your social media page.
Describe in detail the home and highlight its features. It lets your followers do business with you next time.
Who knows? Your followers might be looking for a similar home.
7. Testimonials from the Client
You can't show off your business. But your client can do it. So ask your client to describe your business. Let them show how your Company helped them and how the personal bits of help were.
Include those testimonials as a social media post. Be sure to include just one or two lines of the testimonial. You can link the post with your website for a full testimonial. A testimonial builds trust with potential clients and gives strength to your brand.
While publishing, it's better to put a photo, include the city and client's name, and tag the client so their friend too can know about it.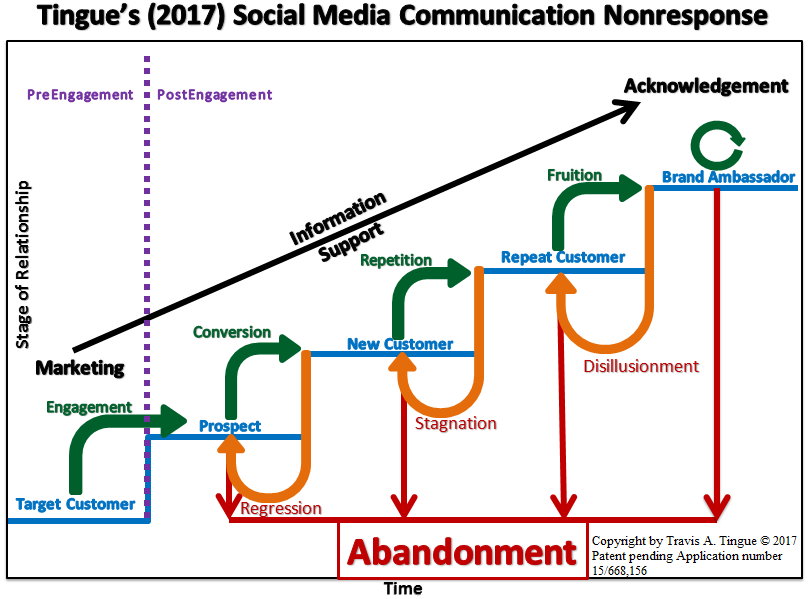 8. Post-home prices
Do you know price is the key point that gets the first impression on the post? According to the research, people noticed numbers in the post.
Also, the Odd number gets greater attention than the even number. When a number is tagged with a dollar sign, People like to dig for details about the product.
If you publish a post regarding the price of the home, it grabs the followers' attention. It's an ad copy practice. This technique increases CTR (Click through rate) and hence engagement.
Next time you publish a post about a new listing, ensure you include the price, too, because it increases engagement with the post. Who knows, maybe someone would be interested in buying the home at that price.
9. New Prices, Price Reduced, or discounts
People are interested in discounts and reduced costs. If anyone wants to buy a home, these posts help your business reach new clients.
It is a copywriting practice for generating leads. It doesn't matter how much is the discount price. Your business will receive more inquiry calls if you publish reduced-price media posts.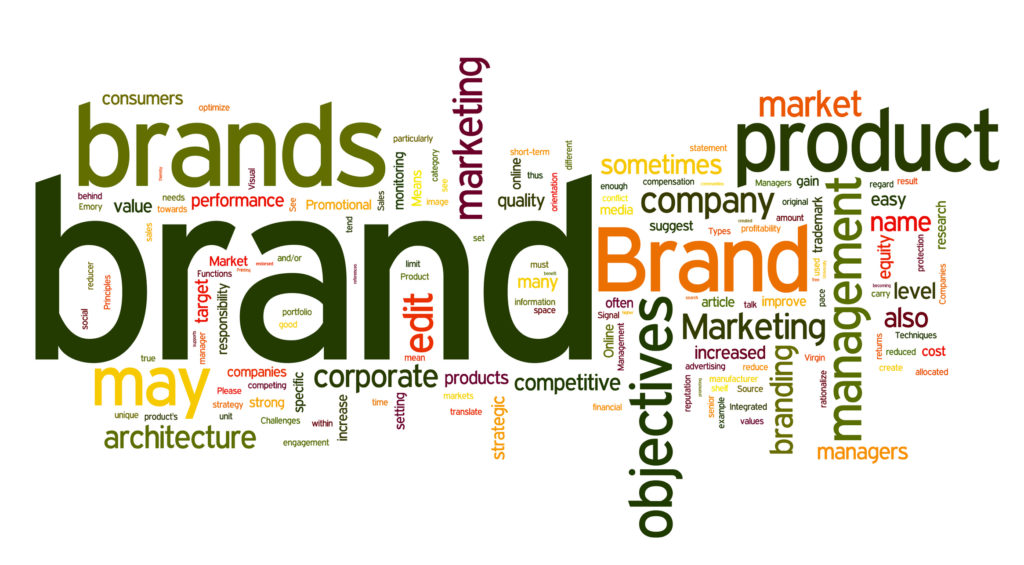 10. Just Sold Posts
If the business has successful leads, it builds trust among the followers. Without success stories, people don't believe in the business or want to go with those companies.
So, it became compulsory to show your success stories. It's a common practice used by every real estate business Company.
If you have some story about how you successfully sold the home within a limited time, it would be great for grabbing your followers' attention. Those followers will remember your business whenever they have urgent buying and selling homes.
11. Anniversary Posts
Want a good connection with your clients?
Anniversary posts can help you. Yes, Anniversary. If you publish anniversary posts for your clients, they would appreciate it. Moreover, tagging your client will make your business visible to more audiences.
Your old client also becomes happy when they are featured on your business's page. You are creating space in your client's mind. This type of post helps your business to bring referrals. Your old clients will bring new clients.
12. Congratulation Posts
Won't it be awesome if you congratulate your client on your social media page? Most clients will appreciate this type of post. But ensure you have permission to publish this type of post from your client.
With permission, if you tag your client on the post, you are growing your business network. Also, the client would be happy to be featured on the real estate business's social media page.
13. Social Media posts regarding Employee
Whenever you publish a post about your employees, you inspire them. Your audience loves it. The one who cares about their employees also cares about their clients. This post would be proof.
You can publish posts about the promotion of any employees, Employees of the month, etc. Not only clients, but it also helps maintain a better relationship with your clients. The more you care about your employees, the more you increase your business.
You can tag your employees so that you can be visible to more audiences. This post type gets more shares, so you are making more networks.
14. White Paper
Your audience performs research before they contact you. They research through blogs, researching neighborhoods, etc. What if you can provide information to them?
Always be ready to help them by sharing white paper. White papers are not just for providing information; it also helps in increasing sales and leads. It is the step that involves sales funnels. White papers are helpful in the B2B business.
Just publish the post about the white paper on specific real estate topics and link it to your website. Ask for an email from them to download the white paper. In this way, you can build an email list and inform them if you have new listings through email.
15. Share Renovation and design tips
Sharing design and renovation, tips help your followers to build trust. If you publish high-quality images of design with proper structure, colors, etc., then if someone from your follower list likes it, they will inquire about your business.
It's not only for getting clients, but it will also help you in brand awareness. When you share renovation tips, you are spreading professional knowledge among your audiences. If you care about your clients and followers, they will react similarly to your business.
Write an excellent blog post on your website and share those renovation and design tips on your social media page. Moreover, you can also suggest using quality products available in the market.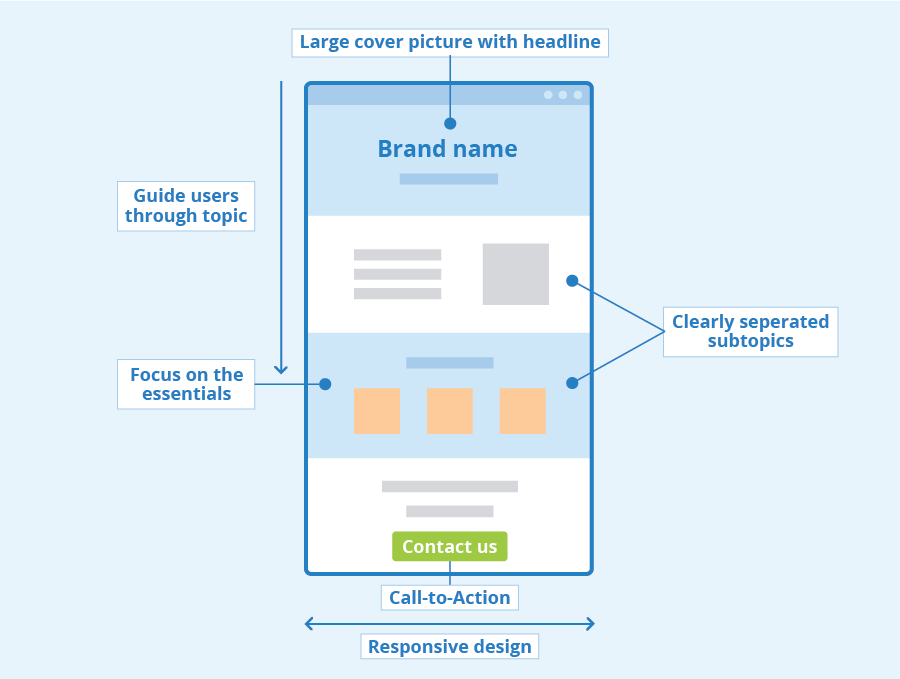 16. Sharing the latest home security and technology
Technology is moving at a speedy pace. The Internet of Things (IoT) has changed the living style of people. Everything in the home can be controlled through the internet. Maybe you should inform your followers about it. They are going to like it and inquire about it.
Everyone needs security at home. People can have control over the home with a handy device smartphone. Why not share this extra information? People will be attracted to your business because your business provides security facilities as well. You care about your clients.
17. Emotional Social Media posts
Emotional attachment is necessary with the clients, but how will you do it? The only way is through sensitive social media posts.
You don't know how many of your clients are sports lovers, movie fans, or political followers. Whether it is congratulatory posts or happy moments, or grief posts, don't be late for that.
Your followers will get intimate with your business page. Your followers would be happy to know that your interests match theirs. It's a kind of emotional attachment with your clients.
18. Sharing Blog posts
Blog posts are essential for any business. It provides information about the niche. Blog posts are frequently updating content. People like to read the blog to understand the latest updates in the market.
Of course, you must have a website with a blog. If you are not updating regularly, then work out on the blogs too. Share the blog posts on social media platforms to solve the problem of your followers.
Moreover, blogs are essential for informing your followers of the latest law updates in the nation. In the Real estate business, Loans play significant roles. So, you can provide a guide to your followers, suggesting various plans that are involved in processing the loan.
19. Company Milestone
Company Milestone is the achievement of the Company. You should publish the post regarding it. It is helpful in brand awareness and building trust in your Company. The follower will support your business.
It's better if you share awards as media posts. When you thank your followers, clients, etc., for being part of the business, they will appreciate it. Moreover, it will increase engagement on the social media page.
20. Company and Personal Posts
Personal posts are the gateway to getting intimate with clients. Provide a glimpse of your activities. Show your personality through your posts.
Personal posts can be travel, family gateway, and thoughts. People like to dig into the personal life of a businessman.
For a Company, you can publish tour and travel posts, Company activities such as birthday celebrations, social funds, etc.
21. Festival Posts
No one knows who will be your next client; it can be from any race of people. It would help if you respected every festival to reach all the people. It doesn't matter which caste, religion, etc., your clients follow.
You can publish festival posts to show your respect for any race of people. No matter what type of followers you have. It's always appreciated.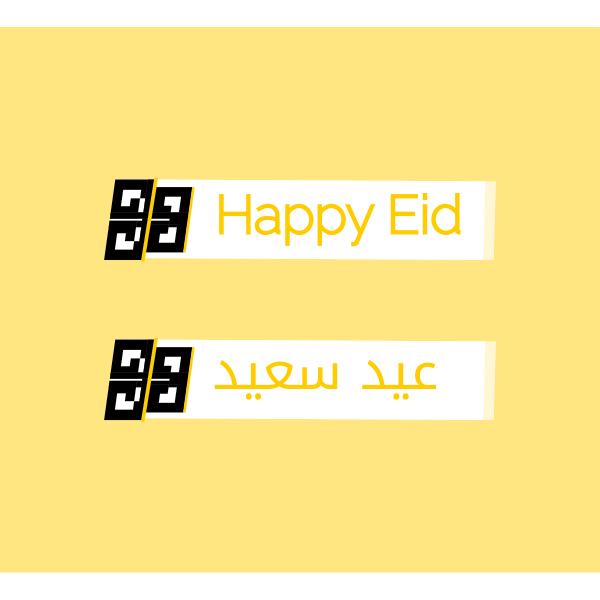 22. Informative Posts
Informative Posts can be anything about your business or maybe buyers' guide, recommendations, etc.
It's important for your followers so they can be aware of the current market trend. Information can be design tips, taxation, and the latest news. You can showcase what your Company has achieved.
23. Infographics
From its title, it's clear that the graphics that provide information are called infographics. Single infographics speak out 1000 words. Infographics can be anything, such as procedures, stats, data, Company milestones, etc.
Infographics media posts have a higher chance of getting more shares. Thus, you can increase followers. Also, providing accurate information about your real estate business as infographics (such as reports of the Company) makes your business trustworthy.
24. Weekend Media posts
Everyone loves the weekend. Not only the Weekend, but People also love holidays. Why don't you suggest some new plan to make your followers' weekend awesome?
You can also publish the plan of your Company what's doing on the weekend. For a holiday, wishes posts can be a good idea to publish.
25. Fun Facts
For most people, Real Estate seems to be severe and complicated. Why don't you make it more comfortable for them? Fun fact posts can be your helping hand.
People like to view fun facts. They want to share these types of posts if they prefer them. Generally, fun facts consist of data and statistics. But Fun facts can be motivational too. Fun facts are highly engaging posts.
Conclusion
You can refer to the above ideas if you get confused about what to publish on social media. The more you publish the posts, the more audiences you will get. Social media posts are for engaging your viewers with your Company.
Media Posts help increase traffic to the website. Ensure you publish the listing posts with a proper landing page on the site. Call-to-action is essential for generating the sale.
Make sure you are regularly publishing posts on social media pages. The best time to publish a post is between 3 and 11 pm. At this time interval, Most people go through their social profiles.