Social Media Marketing (SMM) for Restaurants in Nepal
If you are a restaurant owner and still asking yourself if I do social media, you're a tad bit late! Social Media is the most used marketing channel by restaurants in Nepal.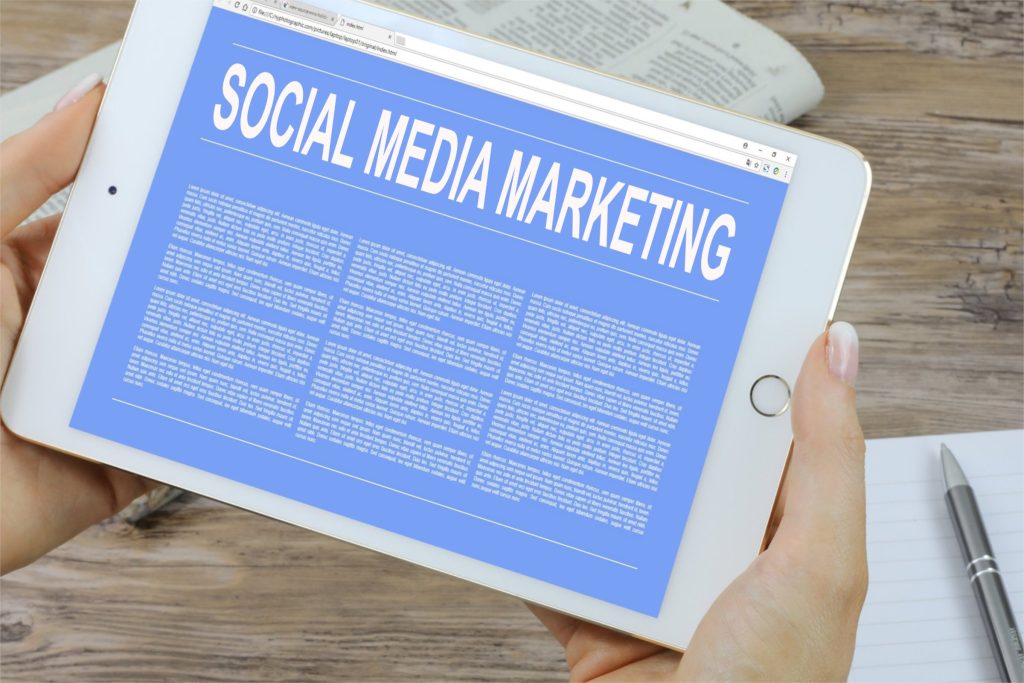 If your restaurants are not on social media platforms like Facebook and Instagram, you are already behind your competitor. Social Media is no longer a restaurant choice; it's a necessity!
Join the bandwagon before it's too late.
Why is Social Media important for your Restaurant?
Your Competitors are on Social Media
Low Investment & Cost-effective
Brand Awareness
Traffic source for website
Learn about new trends
Engage with people
Track sales funnel and sales
If you are still not convinced, consider the following Stats
9500000
Facebook users in Nepal
3800000
YouTube users in Nepal
1200000
Instagram users in Nepal
2300000
Twitter users in Nepal
500000
Pinterest users in Nepal
540000
Pinterest users in Nepal
Did you know?
Only 300 million food photos are on Instagram, topped by 316 million Selfies.
Increasing Trend, Food Business, and Competition in Nepal
It was not long ago when eating out with friends and family had to be an occasion, and it didn't take long for restaurants to be an integral part of the daily life for Nepalese People.
Restaurants have been the 2nd kitchen for Nepalese People.
And this increasing trend in Nepalese People and their spending capacity is the reason for the growth of restaurants, bars, fast food outlets, and cafes in Nepal.
According to the Department of Industry, there are 716 registered restaurants with an investment of Rs 30 million and above in Nepal.
In the Kathmandu Valley, you come across a food outlet every 200 steps.
This has led to tough competition for food businesses like restaurants, bars, and food outlets in Nepal and is further predicted to increase.
How to use Social Media effectively to promote restaurants in Nepal
Using social media to promote a business is not an easy task. Setting up your social media accounts and posting content is not enough. Everybody does that.
You need a well-planned social media strategy to leverage the platforms your customers/prospects frequently use.
If done the right way, your audience will turn into fans and fans into loyal customers.
Not sure what that action plan is? Here are 12 steps that will allow you to take full advantage of social media marketing for your restaurant
# Step1: Define your Goal
You need to set a S.M.A.R.T goal
-Specific
-Measurable
-Attainable
-Relevant
-Time-bound
Ask yourself, What do you want to achieve from this marketing campaign?
Your Social Media goals should align with the overall marketing goal of your restaurant
#Step 2: Understand your audience
Try to know your audience as much as you can. This will help you create content that will target their preference. You can understand what food your audience prefers, their spending capacity, and what time of the week they prefer to come to your restaurant.
Don't make an assumption; work on gathering even small information. The way you think may be different from the way your audience thinks.
Nepali restaurants' greatest mistake is making assumptions based on their own experience, which can be different from others.
Understanding your audience will let you refine your strategy and target your social ads.
#Step 3. Research the competition
It is very important to track your competitor. Understand who your competitor is, what they are doing well, and what they are failing. You will know what your potential customers are expecting in your industry.
This will also help you find an opportunity. For example, your competitor has a fabulous Facebook presence and many followers and engagements. But the customer is not using Instagram. This can be your opportunity!
You can start building your presence on Instagram rather than competing on Facebook.
#Step 4. Choose which Platform/s to use
Different audiences use different platforms. Each Social media platform is different from others. You need to understand where your targeted customers are. For instance, Facebook, Instagram, and Pinterest are likely platforms for any Restaurants in Nepal.
Any restaurant in Nepal will surely think of Facebook as the best social media for them, so they ignore Instagram and Pinterest, which can be a bad idea because
Instagram has more conversion rate than Facebook. Return on Investment is what matters more than engagement.
You need to understand which platform has your target audience and if they are active on them. In Nepal, more than 60% of Instagram users are under 40, so if your restaurant targets young customers, it's better to focus more on Instagram.
#Step 5. Set up your account/Pages and start posting.
After deciding what platform to use, you must set up your account and post your content. Remember, Your content is the key! So create Post attention-grabbing, share-worthy images, status updates, and Tweets.
Be creative and use all kinds of content, from images and infographics to Videos and short movies. You should use high-quality images and videos.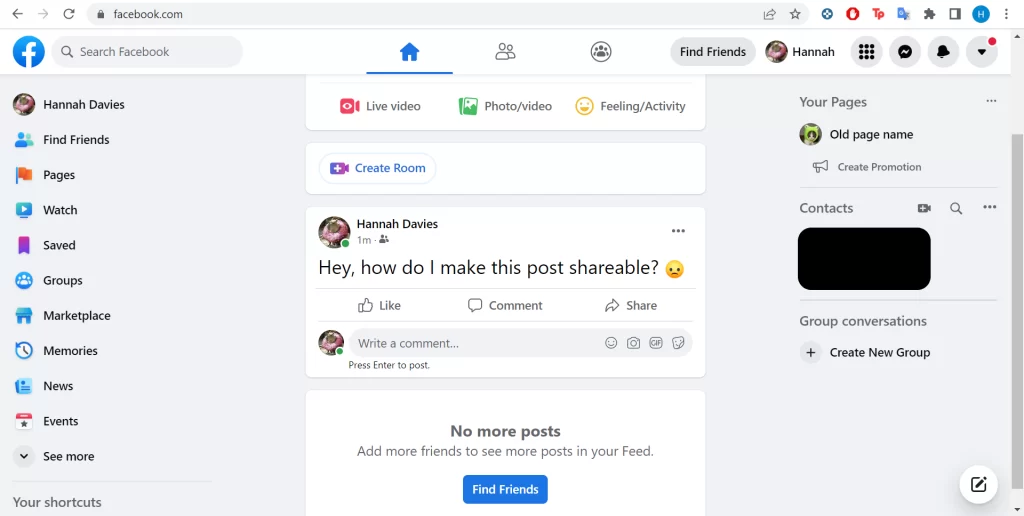 Ensure your post is uniform, and use the same/relative colors to identify your brand. If your logo has a yellow and purple color, use it in your design.
This will also help you build an online brand so people will identify you by looking at your posts. Also, include your logo or watermark in every post.
#Step 6. Interact and Engage.
After you have started posting on social media through your restaurant account, you should interact with people. Your post should ask questions and opinions so your audience will comment on it.
Get the conversation flowing and encourage your audience to interact with you. The more interaction and the more sharing, the more visible your restaurant is going to be.
#Step 7. Use Social Media Advertisements
Simply Posting on social media is not enough. You are not going to get enough reach for your post. Organic reach in social media is so limited that even your followers will not see what you post.
This makes paid ads important in Social Media. Paid ads help you reach new and more customers for your restaurants.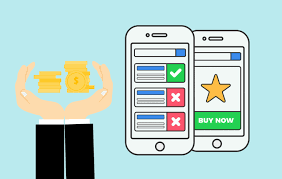 You must be clear on what you want to achieve from the ad. If you want to boost the post to increase your follower, find more engagement content than others.
If you want to create an ad about your special offer, Make visually appealing content that can directly convert into sales.
#Step 8. Track Metrics
Social Media Metrics such as followers, likes, comments, shares, reach, lead generation, and conversation rate is important to track.
These metrics provide a lot of information about your audience. You can understand what your audience prefers or what kind of post will get you leads and conversions.
While vanity metrics such as likes, retweets, and comments may be irrelevant to your decision-making process, they are also important indicators of how your social media marketing strategy is performing.
Each metric has its indication and helps in retargeting the ad.
Make adjustments wherever you find it necessary, and always be willing to make changes.
Wrapping Up
These are only some basic techniques for simple social media marketing for a restaurant. To use social media to its fullest, you must do more than the abovementioned steps.
If you are serious about your Social Media Marketing, it is not limited to part-time handling. You need a dedicated person or team because it takes time for a business like a restaurant.
It takes a lot of time to build your social media presence, Increase your followers and engage & interact with them. Following each metric and creating a report is also time-consuming.
Interacting with people personally can benefit you and provide a lot of information but can be costly simultaneously because You'll have to dedicate human resources.
Social media success usually doesn't happen overnight. It's a long-term strategy to build a following that will share your content with others. That's how you get new customers to discover your restaurant.