The ultimate list of 25 Social Media post ideas for Schools and Colleges
Social media has become one of Nepal's most effective and cost-effective advertising methods. With more than 10 million internet users, according to NTA, more than 50% of them are using social media platforms; social media is becoming dominant in every marketing strategy for every kind of business.
According to the 2011 census, Nepal has a literacy rate of 66%, and a recent study in 2074 BS shows 63% of the total Nepal population uses the Internet.
If you are reading this article, you must have considered social media as a medium to market your school, college, or educational institute.
And as most businesses and organizations have social pages, the primary question is, can you create valuable and engaging content for your users?
What do people experience when they follow your page? Do they just keep scrolling or stop at your posts? It is tough to come up with post ideas that are engaging, educational, and interesting.
So here we have come up with some unique ideas that you might find helpful to create your next social media post.
How do Engagements boost Schools' and colleges' awareness?
If you have 500 post engagements per day, you have 15,000 post engagements per month and 180,000 post engagements per year. It means you are creating brand awareness for those 180,000 people.
Let's say 10% of people are interested in your school, and just 1% inquired about your school. Can you imagine what would be the image of your school? It all can happen without investing any penny.
It's not only about increasing admissions. It's more about creating brand awareness about school and college.
How do you feel when someone recommends your school for quality education?
Social media posts are also useful in revealing your teaching techniques, extra curriculum programs, environment-friendly learning systems, etc.
It's not about marketing the school. It's more about telling people about your school with facts and figures. If you are confused about what to post on social media, here are 25 lists of Social media posts you can put on your social media pages daily.
Where do I start?
First of all, create a Facebook page or Twitter page. Provide every information regarding your school or college. Then work on increasing followers to your pages.
You can grow followers by sharing your page with co-workers, students, or parents. Don't spam your school page with fake followers. It's of no use. Your followers will increase slowly after gaining proper engagements on the posts — nothing to panic with.
Social Media Strategies for Schools and Colleges
Okay, you created the Facebook page or Twitter page. Now it's time to grow your social media pages with posts. These posts should reflect your school.
There are various social media strategies for performing various tasks and call-to-action. Some are discussed below. The benefits of social media posts for school are as follows:
To make aware of your educational system
Benefit for students for positivity toward technology
Inspiration and motivation for students
Engaging people with your school brand
Informative Social Media Posts
Informative media posts are used to provide information about your school or college. It builds trust for your educational institute and makes people aware of education systems. It encourages your audience to make inquiries about your school.
Benefits of Informative Social Media Posts
Improved Brand Loyalty
Brand awareness
Brand Authority
Influencing your audience with your education environment
The informative Social media posts can be of the following types:
1. Testimonials
Testimonials are a great way to influence your audience. It contains facts about your school. It reflects the satisfaction of your former students and parents who send their children to your school or college.
You can ask current students' parents to write testimonials about their achievements. You can see the example of a testimonial below: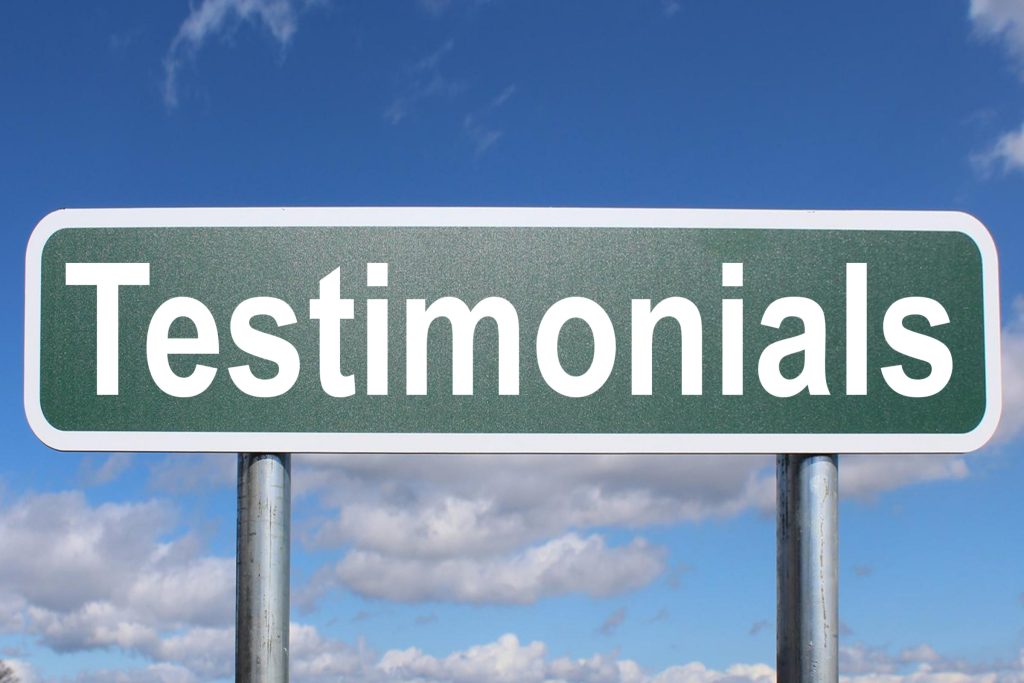 2. Past Achievements posts
Of course, your school has made some achievements. Achievements are gained due to quality education. You have made your student's future bright.
You can include those achievements in social media posts. The more you include past achievements posts, the more you inspire your students for success.
3. Gallery
Galleries are showcase that graphically defines your school. It grabs the attention of the audience.
School galleries should contain graphics of the school environment, cultural programs, games programs, classroom learning photos, Practical classroom photos, etc. The Galleries are also helpful for your former students to remember the memorable past days.
4. Certification Programs
Your students might be talented in coding, games, dancing, acting, etc. You must reward them with prizes and awards for their outstanding performance through certification programs.
Certification Programs matter a lot for students because it helps them for further steps in the future. Those certification program photos and data can reach the businessman, research centers, the film industry, etc., through social media posts. You may get inquiry calls about your students. It helps your students to build up their careers.
Isn't that awesome when some industry selects students from your college for a future career? I am sure that you, too, want your students to achieve success.
So, go forward to sharing photos of the certification program on Social media. Study this article on how social media is used for student recruitment directly from schools or colleges.
5. Blog posts
Blog posts are regularly updated content. Your school's website must have a blog. The blog might be written by students, teachers, or website admin about their school's curriculum, facts and figures, students' experimental study, etc.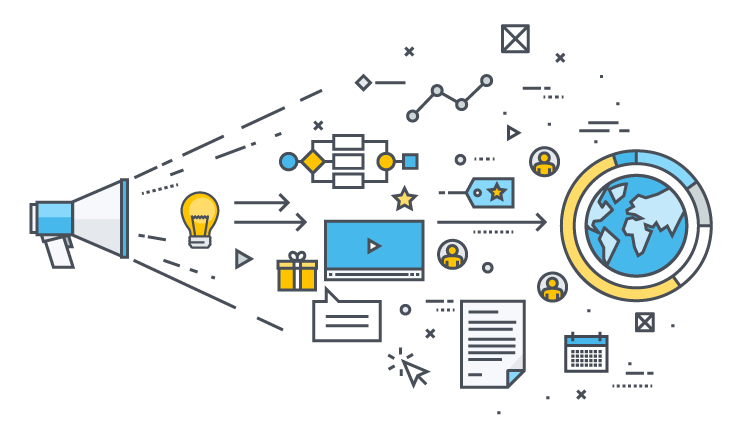 If blog posts get exposure to the audience, it can increase traffic to the website, as well as helps in building awareness and information about your school.
6. About Staff, Lecturer, Professors
People want to know what type of education qualification your staff has. It matters a lot for parents under whose guidance their children will study. But it doesn't mean you have to present the qualifications of your staff, lecturers, etc.
You can present them differently. You can present their skills, projects, quotes, etc., on social sites. Also, showing the number of highly qualified staff with their achievements is more effective for branding schools and colleges.
Engaging Social Media Posts
As the name suggests, engaging social media posts are for user engagement on the posts. The engagement can be in the form of likes, shares, comments, reactions, etc.
If the posts have more engagement, then it can help your social page to increase its followers. The benefits of Social Media Posts are as follows:
Communication and Interaction increment
Market research
Boost website traffic
Increases loyalty and friendliness
Get Valuable Feedback
7. Question and answering Posts
Question and answering posts are most effective for market research and user engagement on Social media sites. It involves excitingly asking a question so that your audience will be interested in giving you their response.
Schools and colleges can publish questions about improving the education system. Moreover, they can ask their audience about their present situations in the education system.
Audiences are interested in answering such questions so that the current education system can be improved with time. This post type tends to get more shares and comments, increasing engagement on posts.
8. Facebook Polls
If you are confused about choosing between different learning styles. Facebook polls can help you to determine better ideas. It engages your audience on your social pages.
Furthermore, It's a type of strategy for market research. Facebook polls are essential to understand your audience and what they want. For schools and Colleges, you can make a Facebook poll about curriculum activities.
9. Why Posts
Why posts are exciting posts it grabs your audience's attention and bound them to reply through comments or any means.
Why posts can be compelling if you want to dig out the facts and figures about any topic, it increases engagement if the topic is relevant to your audience's interests.
10. FAQ Posts
FAQ posts can pause your audience for a while. These posts are created to clear out the doubts of the audience.
Your audience can react to the answers you have provided for FAQ, which increases the engagement on the posts. Schools and Colleges can use FAQ posts to discuss study curricula, events, programs, etc.
11. How-to Posts
How-to posts are the most searched keywords. These posts answer the public on how they can perform a particular task. In the case of schools and colleges, how-to posts can help them answer on gaining success, good habits, discipline, etc.
How-to posts are also used to engage people. Your audience might like the technique, and they can share or like the post. This way, you are open to more viewers, which is suitable for your school in creating brand awareness.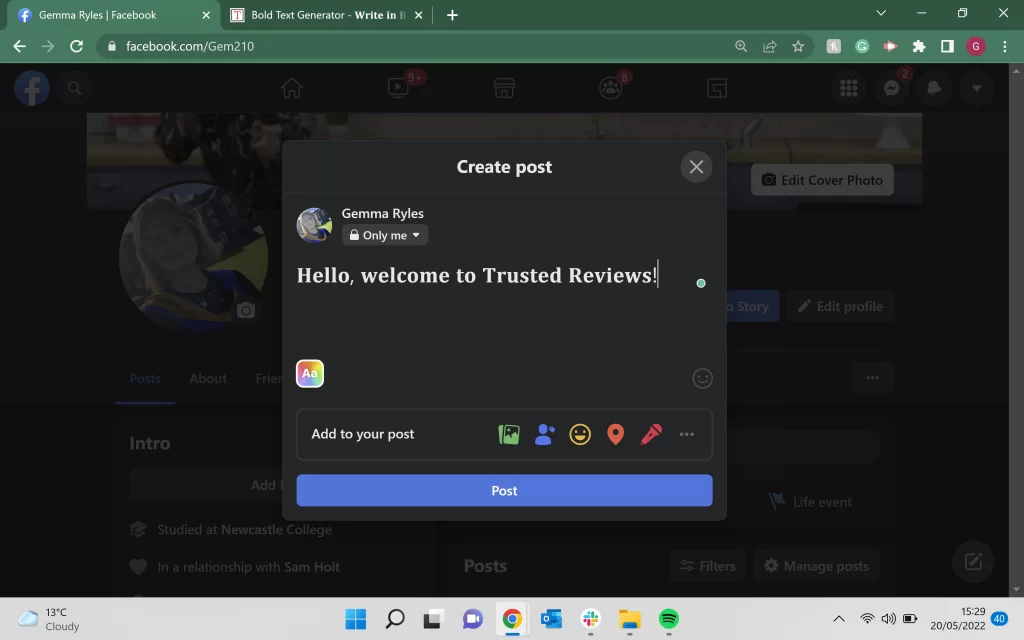 12. Video posts
Everyone must be aware of the video posts. The video posts keep the audience engaged. People like elaboration in videos rather than with text and images. But you must know that a short video post is viewed more than longer one. Videos tend to get more shares than images.
Schools and colleges can work out to make the following types of videos.
Interview of former students
Student engagement videos
Cultural program and other events videos
 Teachers, lecturers, professors, etc., enjoying their jobs in your school and some motivational quotes from them.
Extra-curriculum activities of students
Some educational videos can help the student to complete their project
Graduation videos
Watch out for the example of a video for school and college
Inspirational Media Posts
Students lack confidence these days. Due to a lack of confidence, they can't achieve success in their life. They want some push from school or parents so that they can move forward and concentrate on their successful future.
It's the duty of every school and college to keep students motivated and inspired. If the students are successful, their credit automatically goes to school. So it's essential to keep your students motivated. Some benefits of Inspirational Media posts are:
Motivate students to success
Inspiration for hard work
Instruction for maintaining discipline
Good Habits
Some media posts that can help in inspiring the students are as follows:
13. Quotes
We all know that Quotes are always inspiring and motivating. There are different types of quotes; design, marketing, business, etc.
Here, We will be using Quotes to motivate students. That's the motto of every school and college. Quotes are statements by successful people. It can influence your students positively.
Look at the example below: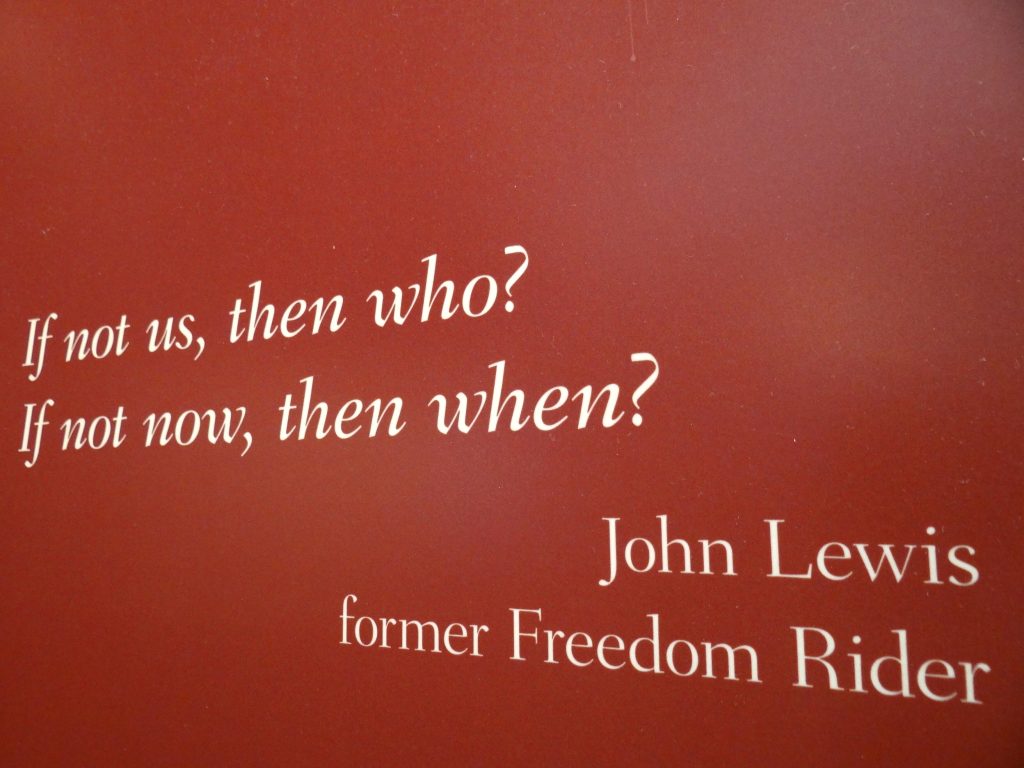 What do you think about the above quote? It's a quote by the greatest inventor Thomas Edison.
14. Success Stories
A graphical representation of the same story would be more effective than telling your audience about success stories in an essay. Moreover, short videos are mostly preferred. It's better to present your former students' success stories.
It helps to win the trust of your audience for your school. The video can be an interview with your old student. You can also publish the post of projects; your former student is involved.
15. Field trip and educational tour posts
You might be surprised why I included field trips and education tour posts under inspirational posts. Education only is not enough for success.
Students must know how to use that education to be successful in life. Field trips and educational tours are practical knowledge for students.
Moreover, it refreshes their mind, as well. But just having field trips and educational tours won't be enough to teach life to the students. They should be given a task to make a report about it.
Schools and colleges can publish field trips and educational tour posts on their social media pages. It inspires other schools to use the same technique for using the modern style of educating people.
But do you know, just having the tour posts won't be effective?
It's recommended to use catchy and inspiring titles along with the graphics.
Getting Personal with Media Posts
It's okay to get intimate with your audience through your media posts. You will get an emotional attachment with your audience.
This type of media post makes your audience happy. Moreover, these types of posts are user engagement as well. Some of the types of media posts for getting personal and emotional attachments are discussed below:
16. Festival wishes posts
In the context of Nepal, more than 100 festivals are celebrated every year. Wouldn't it be awesome if you published festival wishes posts for wishing every single category of people?
It builds up a strong emotional attachment with your audience. People like this type of wish because you are caring about them.
Also, you can provide some game news and congratulations posts on your social media pages. Parents and potential students care about those things.
17. Fun Facts
People like reading fun facts about education. These facts are unknown, and if you present it through your social media pages, you will be engaging your audience with your post. See the example below. Don't you think it grabs the attention of your students and your audience?
18. User-Generated Contents
User-Generated Content is those posts that are for specific people. You might get some questions and inquiries through messages on social platforms.
You can publish posts answering the queries of your followers. It helps to make a strong bond between your school and your audience.
Facts and figures social media posts
From its title, it's clear that this post provides facts and figures about something, maybe about education or great personalities. Facts and figures are informative social media posts.
It is helpful in giving statistics or some other facts. This type of post gets more shares to be used for growing social media pages.
19. Case Study
The case study is a research in-depth and detailed examination of specific cases. It provides actual information about some topics.
It can be presented excitingly so that your audience can be influenced. People don't like long posts. So, make sure you publish a case study as a graphical representation. People enjoy it.
20. Infographics
Infographics are graphics that provide information, data, knowledge, or procedure for some tasks.
This type of graphic is the most engaging post. This type of post gets shared on social media platforms. Also, people will return to your page to look for the infographics posts on your page. See the example below of infographics on which programming I should learn:
21. Facts and Stats
Facts and stats media posts are informational posts. These posts provide facts and figures with data and statistics. This type of post also gets more sharing, and hence engagement increases.
It makes your audience aware of the facts and data. People don't bother themselves to find out the facts and stats. But if they find it on social media sites, they enjoy it.
Marketing Posts
Eventually, marketing is the ultimate aim of social media. But don't take it negatively. I mean to say without any announcements, students can't reach your school.
Here, marketing posts don't mean sponsored posts. Rather than investing money in promotion, you can publish marketing posts on your own social media pages. It won't have a negative impact on your school or college.
If you share your school or college's marketing materials on your page, you share information with potential students about admission, events, scholarship, programs, etc.
22. Admission announcements
It's time to grab some entrance to the school or college. Admission seasons are productive for admission announcements. The admission announcement helps parents and potential students to select your school.
After successfully building brand awareness and trust, parents and potential students won't hesitate to inquire about your school. It's necessary to make admission announcements to alert them that your school or college is now accepting admission for a particular grade.
You can also mention the time, date, and location for the qualification of potential students. You can also offer incentives such as free laptops for MBA, IT course studies, or other streams.
This tactic grabs the attention of potential students. In this way, you can grab potential students to your school.
23. Scholarship announcements
Parents and students love scholarships. Reputed schools and colleges prefer to give awards by analyzing the student's qualifications. Scholarship inspires students to do hard work in their studies. Schools and college should respect their talent by providing a scholarship.
Everyone can't be given a scholarship, so; you can mention some discount as a scholarship during admission. If you announce several scholarships, more students will be attracted to your school or college.
24. Program announcements
Program announcements mean calling parents and others to participate in events your school organizes. The program can be an annual function, science exhibition, cultural program, games, etc.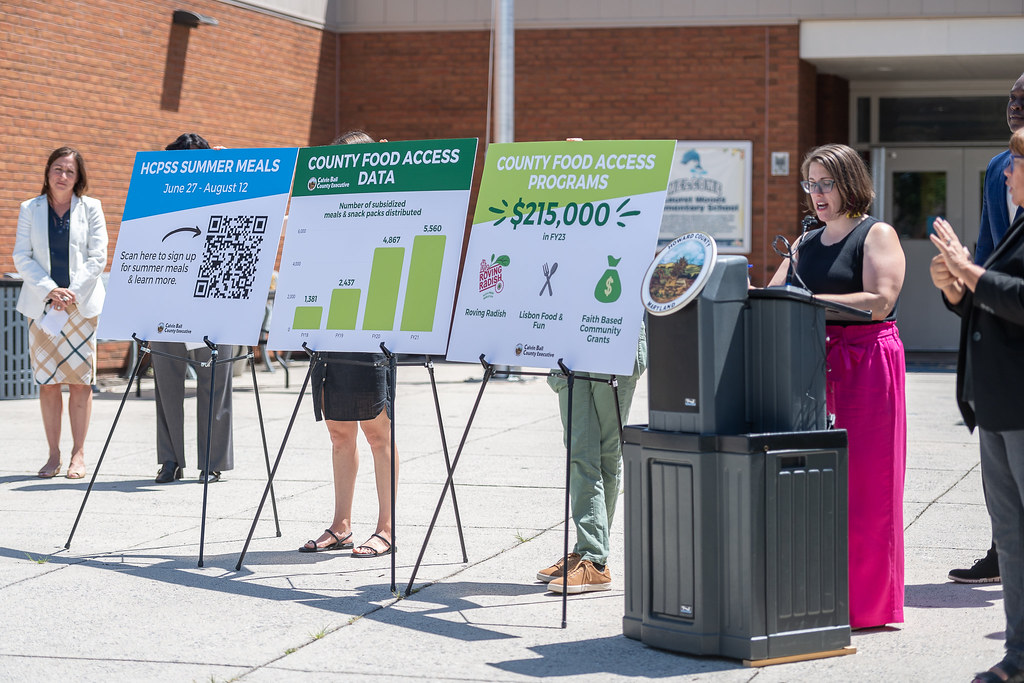 People nowadays prefer to find out the potential of the school and college through these programs. You can highlight dominant performance posts on social media while performing program announcements.
The more you make the announcement, the more you can attract visitors to visit your school or college.
25. Call-to-action posts
Call-to-action posts are used for performing specific actions to your published posts. The call-to-action posts can lead to inquiring about the education curriculum of your school. The benefits of call-to-action posts are as follows:
for promotion of events
To inquire about your school and college
To nurture leads
Getting personal with parents
Conclusion: Which post to Publish?
You learn about every type of social media post, but what to post daily on the social page? The major aim is to engage your audience (parents and potential students) and build brand awareness with your posts.
Marketing social media posts are seasonal, generally when you have admission intake or some program or events conducted in school.
Informative posts are compelling before having admissions announcements. Personal engagement posts are published during some festivals, holidays, congratulations, and grief posts. Besides admissions and festivals, you can engage your audience with inspirational and engaging posts.