Local SEO: How to optimize for Google's Local 3-pack listing?
Since people are using mobile to find a business in their locality, appearing in Google's local 3-pack listing is becoming essential for the Company to be located.
If you're operating locally, you would want to show up in a local 3-pack. Businesses in the 3-pack list get excellent foot traffic.
People believe what Google display on their screen. So the Company needs to be displayed on the searcher's screen when they search for your business.
What is Google's local 3-pack?
Local 3-pack is a list of businesses you get on Google's search engine result page when you search for the Company in your area.
Google considers listing the businesses from most to least relevant to the search query, according to search location, and which has high quality.
For example,
When you search "furniture near me," you'll get a list of furniture showrooms nearby.
Google ranks the top 3 museums in the local 3-pack list, which includes the name of the business, rating, address, service hour, links to their website, and directions.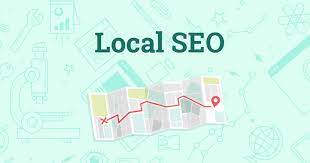 And when you click "more place," you'll get more furniture showrooms in your area. And if you want to know the customers' experience with that business, you can read reviews.
Reviews on the business help to decide whether the selected showroom meets the expectation. And photos help to determine if they can make the furniture as per the requirement.
Local 3-pack is what you get exactly when you search by using "near me." You might also have noticed you get a list of businesses without typing "near me" in Google's search box.
If you search for "hotel," "restaurant," "plumber," "electrician," "tutor," "parlor," etc. in Google, you'll get a list of a business near you.
Though this is not a local search, you'll get a local 3-pack on your screen as Google takes these types of searches as a local search.
If you want your business to appear in a local 3-pack, you must practice local SEO in your online marketing strategy.
The Google My Business profile can help appear in the local 3-pack list.
Optimize Google My Business (GMB) for Local 3-pack
About 25% of local 3-pack ranking signals belong to the Google My Business account. This percentage might seem less, but it's more than any other sign, such as Social media, personalization, links, review, behavior, on-page, and citations.
Though these components specifically impact local 3-pack, Google My Business account, Links, and Reviews heavily influence the ranking in local 3-pack.
If your GMB profile is not part of your online local marketing strategy, then now it's time you incorporate it. Local SEO is vital to bring locals into your business, and GMB significantly impacts local SEO.
Fill in all information in the GMB account. Provide business information, including your name and category, location, service hour, phone number, business website, and more.
Ensure that you include all the correct information in the GMB profile, and don't mislead Google with any wrong information.
Adding photos to your GMB profile can help get people's attention. Posting attractive images related to your business or any event can influence people to decide in your favor.
People also like to give a review of your business. Replying to the people is a good sign to tell Google you're active in your GMB account. And being involved in GMB can somehow impact local ranking.
If you don't have reviews in your account, you can ask your customers to study in the GMB account. Positive reviews impact your local ranking and drive customers to your business.
Encourage reviews
84% of people trust reviews online as much as a recommendation. For customers, thoughts are like a request for decision-making.
Reviews work as a suggestion for newly introduced people to your business. They trust what your existing customers say about your business and decide whether to take your business offers or look for other companies in your industry.
Reviews are crucial for people and an evaluation factor for Google. Considerations weigh 15% of your local listing.
Reviews can have significantly more impact on bringing locals to the business. And thoughts from locals are also equally important to grow business. Positive reviews increase the trust of your customers in your industry.
Your reviews are also closely related to your behavior toward the customers. How you respond to the customer's problem, your manner of talking to your customer, and how generously you take criticism also matter.
If your customer service and business offer meet the customers' expectations, that can get you many reviews.
Many businesses provide similar services to yours. The best way to help keep your customers in your business is by giving them value.
Only then you'll get positive reviews that can help you save your rank in Google.
Mobile-friendly website matters
You might have experienced that when you make a general search (not a local search) about products or services, you'll also get a local 3-pack list and organic results in SERPs.
Most people are using mobile to do a local search. That's why Google's local 3-pack list appears on the screen to stay relevant to the searchers.
You may also like 6 Major Advantages of Local SEO for Businesses.
Google gives priority to a website that is optimized for mobile. Google frequently updates its algorithm to provide a better user experience, so you must make your website mobile-friendly.
A mobile-friendly website also encourages visitors to stay longer on your website. The more time they spend on your website, the higher your chance to rank on the local search results.
Why Google loves mobile-friendly websites?
61% of people are more likely to contact the business if the website is mobile-friendly.
When most of the traffic comes from mobile, optimizing the website for mobile users should be the priority of every business.
Backlinks are essential
Build strong backlinks to improve your organic rank. But remember to focus on high-quality backlinks than on the number of backlinks because Google gives importance to quality backlinks.
You can build backlinks by listing your site on as many directories as possible in your niche. Ensure that they have high authority.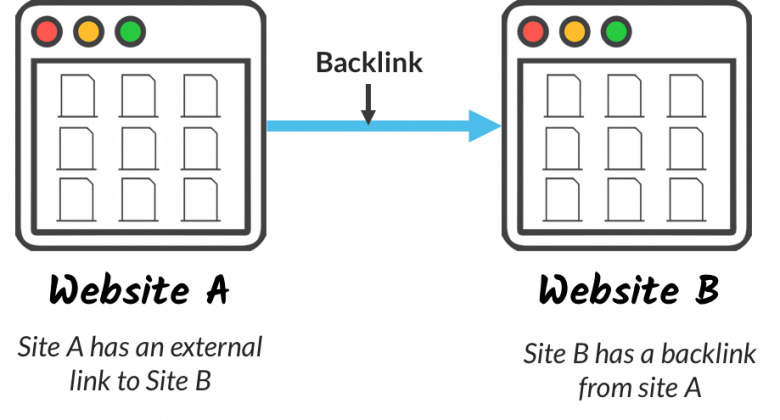 Creating locally tailored content and guest posting are other great ways to build backlinks. Publishing content for the locals sends positive signals to Google, boosting your ranking and engaging locals in your content. This is a great way to increase locals' trust in your business.
And guest posting is always a great way to bring backlinks. Just remember to get backlinks from a high-quality website.
Optimize location pages on your website.
Although Google is getting better and better at understanding user intent through machine language, keywords are still important. Optimizing URLs, Keywords, and title tags is still important to rank on the result page.
The study has found that optimizing your URLs, keywords, and title tags with the city name can influence ranking.
You can write unique content for your location page, including information about the place, or put pictures and descriptions for the location.
Final Thought
Getting displayed in Local 3-pack is a beautiful way to bring foot traffic to your business. However, you must follow the mentioned guideline to enhance your presence in local searches.
Other than those guidelines, you also need to know some things, like, not to include a city name with your business name unless you always have it, get a local number, use the correct primary category, use an email that ties with your domain name and uses the same business information throughout the internet.
Keep all the points in mind, and you're ready.