Why Backlinks are Important for Content?
The ranking of your content in Google highly depends upon the backlink. The more high-quality backlink you get on your website, the higher the chance of improving the visibility of your content.  A rock-hard backlink plan is a strength to search engine optimization (SEO) strategy.
And if you don't have a backlink strategy, you're surely losing many potential customers. The backlink is what connects one website's content to another website's content. Without a link, the website becomes isolated in the internet world, and Google doesn't consider showcasing that website's content.
The website, which has an excellent volume of quality backlinks, is what matters for your content to reach your targeted customers.
Backlinks are how Google find you.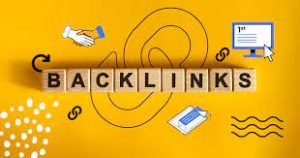 A key to ranking your content depends upon how Google finds, analyzes, and ranks it on the search engine result page (SERP).
Create high-quality, relevant content on the core topic so that Google discovers your content.
Create authority on the specific topic by building lots of high-quality backlinks.
Search engine bots crawl to discover you and then analyze the relevancy of your content on the basis of factors like keywords and then rank your content on the base of backlinks. Other supporting factors determine the ranking too, but backlinks are major factors for your content to be ranked.
High-quality backlinks matter
When backlinks are so important for your content to get ranked on the result page, you also need to be conscious about what kind of backlink is pointing back to your webpage. Ensure you're getting relevant and high-quality backlinks from a website with high domain authority.
Random backlinks really don't matter. If you're getting backlinks from a website with high domain authority, then that's how you're letting everyone know you. Domain authority has a powerful impact on bringing tons of traffic.
Your website's domain authority also matters for ranking. You don't just build authority by increasing the volume of your content, but you also need to build backlinks to build authority. Backlinks are the key to the website's authority.
When you get a backlink from a website with high domain authority, you're increasing the potential of being ranked. When you get a good position in Google, your chances to be viewed by the potential customer increase, which is how you can expand your reach.
Why backlink is essential?
Though backlinks are not only the factors for your content to be ranked, these are very strong signs to tell Google that you're worth ranking. Backlink volume and quality of backlinks are a great combination to determine the ranking of your content. Thus, backlink becomes crucial to the SEO strategy because search engines credit webpages with more incoming links.
But remember, the backlink you're creating must also be relevant. The source from where you're bringing links matters.
Let's clarify this which an example,
Suppose you want to establish yourself as an authoritative source for cars. Your linking to Toyota, Audi or any other car brand would be much better than linking to other types of vehicles. If you can bring backlinks from these sites, your visibility will increase, and eventually, you'll also improve your ranking on the result page.
1. Can build relationships
When you're in the process of building links, you're reaching out to the relevant websites in your industry. The intention of reaching out to relevant websites is to build links, but with time you can also build relations. When you're infrequently in touch with the relevant website, you can turn them into your influencer to promote your content.
2. Receiving referral traffic
Backlinks just not improve ranking but also increases traffic on your website. If you get links from a website with high domain authority and relevance to your content, you increase the chances of getting traffic. If the traffic is a potential- customer, you can also turn them into sales.
3. Create brand awareness
When you're building backlinks, you're also trying to create brand awareness. Backlinks can be tactics to get an opportunity to introduce your brand to new customers. If you want to expand your business, then putting an effort to get maximum high-quality backlinks is what you can focus on.
4. Improve domain authority
When you can get a backlink from a website with high domain authority, you're also improving your website's domain authority. The higher your domain authority, the more you can get a good rank on Google.  What you need to remember is domain authority has a direct impact on your ranking strength.
How to measure your website's domain authority?
Measuring your website authority is all about evaluating the volume and quality of backlinks you have. In order to measure your website authority, you need to analyze your backlink profile. A backlink profile lists all the websites linking to your site. These sites see your content as authoritative enough to refer your website to its visitors.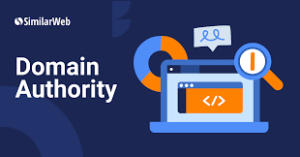 Backlink profile measures:
The number of inbound links that link to your website
The number of unique domain that links to your website
The quality of their links
The webpage they are linking to
Regularly measuring the website's domain authority will help you improve your rank in search engines. Try balancing the website's relevancy and domain authority to get better results.
How to get a high-quality backlink?
Building backlinks is valuable when you can provide logical information to visitors. You must have worthy content if you want other websites to link you.
Below are the points on how you can build high-quality backlinks:
1. Publish high-quality content:
If you want a reputable website to link you back, you need to make sure that your content is worthy to get attention. People will link to your website only when they find your content informative and interesting. Focus on understanding what your visitors want and then aim at providing high-quality content.
2. Guest Blogging
Writing a guest blog is the practice of creating an article for the website that will mention your website and provide a backlink to you. Guest blogging is a great way to bring traffic to your website if you have great content. But when you choose the website for guest blogging, ensure that you choose relevant websites to get the right traffic.
3. Make use of directories
Publish your website on website directories that are relevant to your business. Directories are also a good source of backlinks but ensure to avoid directories seen as a link scheme by Google.
4. Promote the content
Once you have great content that meets a high-quality standard, you may prefer promoting your content on an online platform like Facebook or LinkedIn. Promoting the content will bring traffic and increase the chances of bringing backlinks if people link back to your content.
Final Thought
Backlinks are the structure of the internet that links the websites.  The key motive of the backlink is to let Google know that your website has valuable information to be ranked on the result page so that people prioritize you and, eventually, your content gets more attention.