How to Optimize the Content for Featured Snippets?
Getting the 1st position on Google's search result page is absolutely a victory over all other content. But what if someone else's content is displayed over your 1st spot content? Of course, that is possible; obviously, that content is getting more traffic than yours. And that content is displayed at the top-most on the search result page as a featured snippet by Google.
Do you want your content to display as the featured snippets? This article will guide you to optimize your content for the featured snippets.
What are featured snippets?
Featured snippets are the answers that Google selects for the search queries and displays at the top of organic results. It extracts the page title, image, and URL from the website. If Google chooses your content to be shown as snippets, you'll get maximum views for the specific keywords.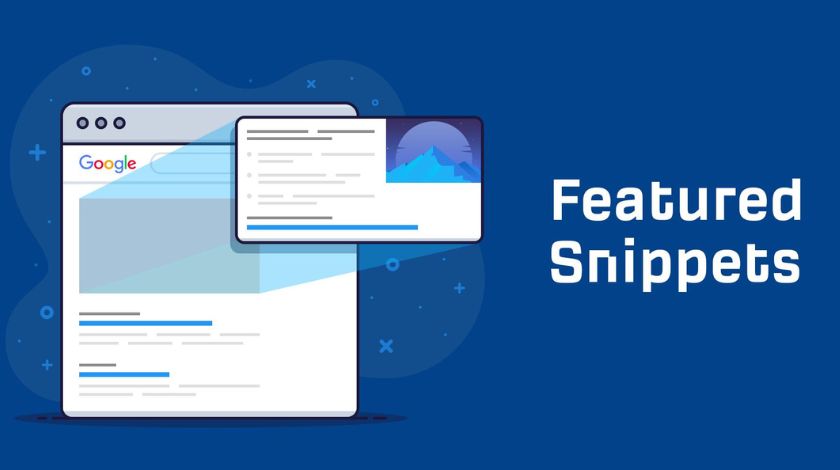 Additionally, it is an organic search feature that significantly impacts search traffic. If your content can appear in featured snippets, you will automatically get very good attention.
In featured snippets, Google can answer the question on the list, bullet points, paragraphs, and in many other ways depending upon the search queries. Not every content has a chance for the featured snippets. You are highly qualified to race for featured snippets only if your content is ranked in the top 10 search result pages.
With the help of featured snippets, search has been easier as users get immediate and accurate answers. Google algorithm picks the best answer for the keywords that have been searched and presents them as snippets for an easy answer.
How to optimize the content for featured snippets?
As Google chooses the content for snippets, and they don't expose how they do that, there are a few best practices you can consider to place your content above the 1st position.
Long-tail keywords
Start targeting long-tail keywords. Featured snippets aim to answer exactly the search query, so using long-tail keywords increases your probability of getting the highest position on the search result page. So start creating content that answers queries like what, why, when, and how.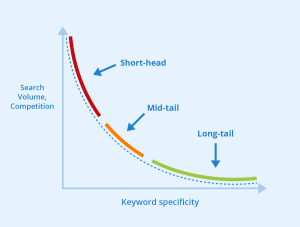 When you use long-tail keywords, you're comforting the readers to understand what the content is talking about. Also, you're letting Google know you have an exact answer for what people are searching for. And Google will likely select your content to be shown in featured snippets.
Give a proper answer.
As Google wants to give easy answers to every search, presenting a clear answer in your content is crucial. Put the question in heading 2 (H2) and the answer in a paragraph.  By doing this, you're telling Google that your content has everything the searcher seeks.
When you're done answering the core topic of your content, you can use supporting elements to give additional information. Find keywords and try incorporating them in a reader-friendly manner.  It's important that Google and readers both understand your content; thus, put keywords on the content where it makes sense.
A clear format is important.
Clear formatting of every element in your content is important to win a spot in featured snippets. If your content has a list, write your title in H2 and list it in H3. Whether you have noticed or not, featured snippets display the title (H2) in bold font and lists (H3) in points.
If your content has data, combine the data in one table. Content with a table is highly likely displayed in featured snippets when there is a related search.  If you have a paragraph, try answering the main question in the first 100 words.
Apply on-page SEO
It's known that on-page SEO is necessary for Google to find your website. As Google pulls the information from the page with a good rank on the result page, thus SEO has an important task to accomplish.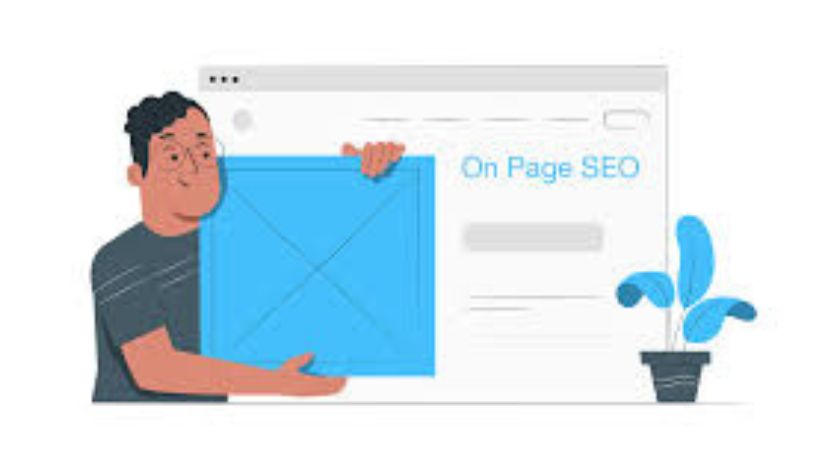 Implement keyword optimization and SEO best practices to improve the page's ranking in SERP.
Use high-quality image
Using an image in the content is a good practice to make the content understandable. If you have an image in the content, ensure a high-quality image, as image quality matters for Google.
You might have noticed featured snippets shows image along with the text in the content box.  When Google decides which content to display in the top content box, the image quality in your content becomes important.  Therefore, aim for a high-quality image that resonates with your content's core topic or sub-topic.
Steps to optimize the content for featured snippets
After you have a clear concept on what are the factors necessary to optimize for featured snippets, here are the steps that you can follow:
Identify content to optimize
As the snippets work better for those content that has top 10 ranks, but it works best for the content that ranks in first to fifth position. Identify the content that ranks in the top 5 positions and determine which keywords it ranks for.
It might sound overwhelming, but it's worth doing it. You'll know which content you have to work on so that your content can acquire the highest position in Google.
Do research
What you need to do next is, you need to identify whether the featured snippet appears for that keyword. So, in this step, you are narrowing the number of content you need to work on.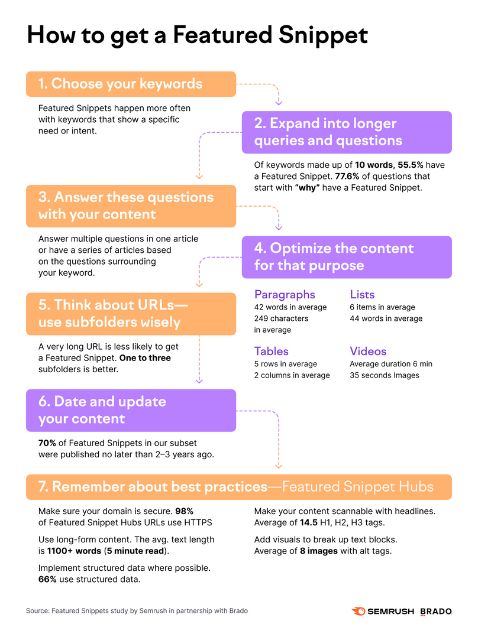 In this step, you're actually searching the keyword in Google to see whether there is a snippet for those particular keywords. You're determining the potential content that can have a high possibility of showing up in featured snippets.
Improve the content
While you optimize your content for snippets, you can also improve the overall content. If you want to add or remove some of the elements in your content, you may consider doing it. Try finding ways that can enhance the readers' experience as well.
Optimize the content
Now all you need to do is optimize the content for featured snippets. Use all the points under "How to optimize the content for featured snippets?" if possible for better results.
Why featured snippets are important?
As featured snippets is not the number one spot in Google, therefore there is a chance for the other content to appear above the first spot. Moreover, it has enough elements to attract people, which can bring excellent numbers of viewers to your website through that content.
It incorporates everything that the people are searching for.  As Google is getting better at giving answers, therefore they came up with featured snippets to present exactly what your audiences are looking for.  Audiences are very likely to get attracted to that content which gives exact answers to their entire question in one glance.
Final thought
Getting your content in featured snippets takes a lot of research and strategies. But if you consider using the guidelines in this article, it'll surely help you.