15 ways to boost SEO ranking of your School by 30x in 6 months
Imagine parents calling your school asking for admission for their children. Imagine if you had to do no more advertising in newspapers and television, yet somehow people automatically come to you to admit their children.
And think of a situation where your marketing is all automated, and you can focus on enhancing the quality of education and the school's future strategies.
Yes, this is possible.
No more high advertising costs, no going after parents convincing them to admit their children. People will come to you and beg for admission to your school.
But how?
A simple answer is branding.
But what has SEO to do with branding?
According to Semrush, every day, 2,000 people search for schools, colleges, and universities in Nepal on Google. Now let's say that out of those 2,000 people, only 500 see your website at the top of the Google search page.
In a month, 15,000 people will have known your school or college. And 180,000 people will know about your school or college in a year. In the worst-case scenario, your school or college admits 100 students out of 180,000 people.
What is the ROI, you tell me?
Isn't that awesome without any advertising?
I know educational institutes are not only after profits, but they also want to provide better education to people for a better nation. But do people know about you and your excellent service to the nation?
People deserve to know about your esteemed organization and your quality of education. So, SEO is one of the most effective ways to tell people about your vision, mission, and yourself.
In this article, I will discuss how you can optimize your website (If you don't have one, get it now.) to reach the top of Google.
So fasten your seatbelt because your mind is now going through the ups and downs of a road to a greater future of your school or college.
What is SEO?
SEO is an abbreviation form of Search Engine Optimization. It's a tactic for relevance and authority for relating the website to the searched word or phrases.
The searched words or phrases determine the relevancy of the website. There are various SEO factors, such as keywords, meta tags, etc., for determining the website's relevancy.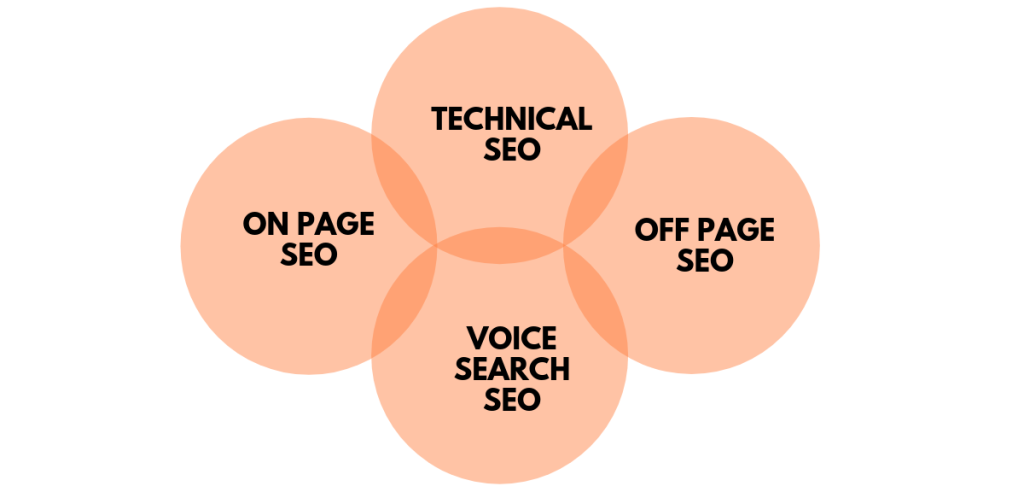 The inbound links to the website govern the authority of the website. Inbound links should contain relevant keywords. If someone links your site with the appropriate keyword, it tells Google that this website has information about that keyword.
Its effect on SEO is positive, boosting the website's SEO ranking. SEO helps the site be visible on the Search engine result page.
Why is SEO for schools' websites important?
SEO is essential to rank your website on the top of the search engine result page (SERP). Does ranking on the top of SERP help the school's website?
Well, it depends on the strategy you are using. If you are listing your website for informational keywords, it helps you increase organic traffic. But if you are targeting your site for transactional keywords, it will assist you in increasing the admissions in your schools and colleges.
The benefit of SEO depends on how you play with it.
What are the SEO strategies for your schools?
SEO for schools and colleges is important to make their website crawlable and indexed on the SERP. Here are some SEO strategies with 15 effective SEO tips for schools and colleges that help rank the site on the Search Engine Result Page.
Having Educational Domain Names
In the eyes of Google search engines, education domains are high-authority domain names. .edu domain names are available for educational institutes residing in the United States.
In the context of Nepal, Edu. np domain names are free, which you can grab from Nepal's official .np domain registration. Valid official documents are compulsory for getting the .edu.np domain name.
How to register the educational Domain Names?
Go to Nepal domain registration.
Type the name of your school or college to check domain name availability
Finally, click on Register now
After clicking the register now button, make an account, and through your account, you can submit every document they ask for
Organization and Optimization of the Website
The proper structure of the website helps in easy navigation throughout the site. A site should be organized so visitors can effortlessly find what they want.
The proper organization of the website helps increase user engagement, reduce bounce rate, etc. In this way, it helps in SEO ranking.
After having the proper structure, optimization must be done. The website's optimization includes speed, device responsibility, image size optimization, etc.
1. Homepage Optimization
The homepage is where most visitors visit to find easy navigation to other pages. For School and college websites, Confusing navigation, Outdated content, unattractive design, overwhelming graphics, etc., result in a high bounce rate, which is unsuitable for SEO.
Plan of action for homepage optimization
Have some storytelling multimedia
List of past achievements
Testimonials
Updated contents
Proper color scheme which attracts the visitors
Clear view about the faculties you have in your schools or colleges
2. Website's speed and device responsiveness
Do you know you are losing your potential students if your website is slow? Students don't like to visit websites and inquiries, such as schools and colleges. They take it negatively since schools and colleges are not moving with time and technology.
Also, they might think that schools and colleges are using the traditional teaching style. They might not be interested in studying in such schools and colleges.
It increases the bounce rate and hence affects the SEO negatively.
Plan of action for Website's speed and device responsiveness optimization
Use a better web hosting Company, and it would be better if you go with the Nepali hosting Company to reduce the load time in Nepal
Follow the guideline of Google and GTmetrix, such as using the cache and eliminating the render-blocking resources.
Optimize the dimension and file size of images
Use well-coded themes for the website
Your website can be visited on any device. It can be a mobile, tablet, desktop, laptop, or any other device. If the site doesn't load correctly responding to the device, it would be difficult for your visitors to navigate.
Visitors don't bother themselves, fixing the responsiveness according to their device. They simply will leave the website. You can check your site for responsiveness.
Plan of action for improving website responsiveness
Use Bootstrap in the design of your website
You can make a separate website for mobile browsing
Use media queries for different device screen
Extensive Keyword Research
Keyword research gives a clear glimpse of how people search on the search engine. The relevant keywords improve the visibility of the website on SERP.
There are various websites for doing keyword research. SEMRUSH, AHREFS, etc., are paid keyword research tools. But you can use the free Google Ads keyword planner tool for keyword research.
3. Types of keywords
There are mainly three keywords: informational, Navigational, and transactional.
Informative keywords are a type of keywords that are targeted to provide information on a specific topic, product, or person.
Organic traffic from an informational keyword is for getting information about a particular topic. It is simply used to increase organic traffic to the website.
Navigational keywords are used for brand awareness strategy. The intention is to maximize the exposure of the brand and its features. It is also used for providing proper navigation to the website.
Transactional keywords are a call to action keywords that are used for making sales, leads, and conversions of products or services. Transactional keywords are used for admission to potential students for schools and colleges.
For schools and colleges, the "BBA syllabus in Nepal" is the informative keyword, "college name program" is a navigational keyword, and "the cheapest BBA course in Nepal" is a transactional keyword.
Enter your information below to download a full informational and transactional keywords list.
4. Keywords Ideas
Keywords are words or phrases typed into the search engine to find the relevant website. Keyword ideas are research about the keywords for appropriate content.
SEO optimizers must understand the keyword difficulty and search volume of a keyword so that the keyword you will use gets ranked on the SERP. Special care should be taken to avoid using negative keywords.
Plan of action for keywords Ideas
Go to Google Ads keyword planner
Type your keyword
Make a list of relevant keywords
Analyze the search volume and competition of keywords. Focus on low-competition keywords.
Online Listing of Website
Many listing websites on the internet have several schools and colleges listed on it. Depending upon the countries, the governmental site also has a list of schools. People like to search "business schools in certain locations" keywords.
According to their locality, the search engine will display the directory with lists of schools and colleges. If you are listed in that directory, then it's evident that people will visit your website.
5. Local SEO for Schools
Most students live around 10 KM from the school. Schools and colleges should be focussed on the admission of local students. So, Local SEO can be of great importance.
For Local SEO, Google My Business can be of great use. Google My Business makes your website visible on the top of the search engine result page Whenever local people search for the relevant school. Moreover, Google My Business displays your contact information and a website link.
Plan of action for local SEO for schools
Go to Google My Business
Provide genuine information and contact details
Provide directions to your school on the map
Make a photo gallery and descriptions of your school or college
Increasing the number of reviews by asking your student's parents
6. Online Listings
Ensure you submit your school's website to online listings and directories. Those directories help to increase traffic to the site.
These directories are helpful for students to find relevant faculties. They will get reviews on the listings to decide on schools and colleges based on their reviews. Online listing can be beneficial for your school branding.
Some of the websites where you can find school directories in Nepal are:
YellowpagesNepal
All Nepal Educational directories
Directory of Nepal
Plan of action for Online listing of your school
Submit your website to the local directory such as YellowpagesNepal
Also, submit your site to directories like Dmoz and Curlie.
Make a Wikipedia page for your school.
7. Increasing the number of Reviews
Reviews help build the trust of parents and students toward school. Also, it increases the Search engine ranking of the website.
The more positive reviews your school receives, the more parents will become interested in sending their children to study there.
You can ask the parents of the students to provide reviews about your school. You can embed the reviews on your own school's website.
Try to get reviews on the Google My Business directory, and also you can get reviews on the online directories where you have your school's website listed.
Plan of Action for Getting Reviews
Try to get genuine reviews from parents and Graduated or passed-out students.
If you get a minimum of 5 reviews per month about your school, you can grab more than 50 reviews per year, drastically improving your school's presence on Google My Business.
On-Site SEO optimization
On-Site SEO means SEO optimization within the website. You should know how to play with keywords. Simply finding keywords and placing them on the site won't get your website ranked. Here are some of the On-Site SEO optimization techniques.
8. Meta Tag Optimization
The tags on the search engine's snippet are called meta tags. The title tag, description, URL, etc., are called Meta Tags. The primary aim of optimizing the meta tag is to insert the keywords in the meta tags.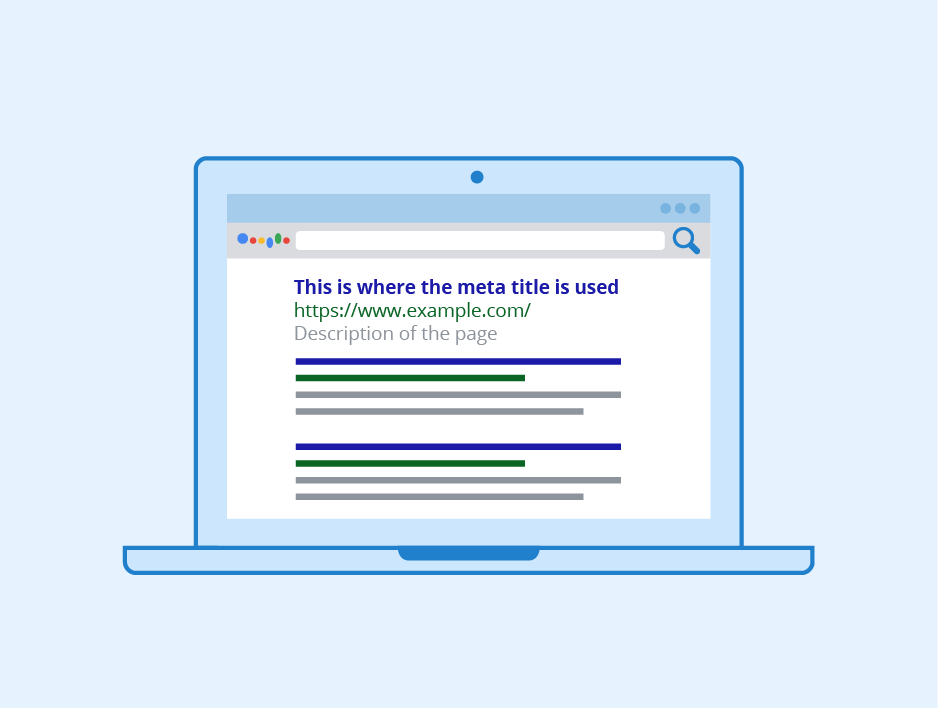 Plan of action for Meta tag Optimization
Perform Keyword research using Google ads keyword planner
Place relevant keywords in the title tag, meta description, and URL
Use the power word in the title tag.
Ensure the robot's meta tag doesn't block your website from being indexed.
Stay away from keyword stuffing.
Avoid using stop words in Permalinks
Understand keyword difficulty and keyword volume
9. Frequently Updating Contents
Google likes updating content that gets updated after a specific interval of time. Google crawls web pages after regular intervals.
If Google finds content refreshing, It thinks the website is live and changes according to the latest updates.
It triggers a search engine bot to re-index the content. The more frequent access by the Search engine bots is beneficial for SEO.
Plan of action to update content on the website
Update the Photo gallery frequently.
You can update your blog posts by updating the course syllabus, course benefits, etc.
Update your past achievements pages and testimonials
10. Internal Links and External Links
The website means linking between pages. If your website page lacks links, it's called an orphan page. The Orphan page is not considered suitable for SEO.
The internal links are links within your website, and external links are those link that sends your visitors to another domain website. Internal links are helpful for navigation on your website. Relevant internal links allow the visitor to spend more time on your website.
User Engagement has a positive impact on boosting SEO ranking. External links help provide references.
Make sure you are using external linking for high domain authority only. Linking to a low domain authority site can degrade SEO ranking.
Plan of action for optimizing internal links and external links
Search for relevant keywords on the website and link it with the appropriate page
Make sure you are using "follow" links for internal links
Link your page with high-DA external websites
Use rel "no-follow" tag for external links on comments given by visitors on different blog posts.
Technical and Off-Site SEO optimization
Technical and off-site SEO optimization has nothing to do with keywords but has significant SEO impacts.
Correct website crawling and indexing are made possible by technical SEO. Technical SEO involves fixing problems, managing the website's search engine snippet, etc., so that search engines may index it. Off-site SEO optimization deals with link-building tactics.
11. Schema
Schema helps to structure your data in an organized way. Google uses this data to make it appear in an enhanced way. The website's appearance on the search engine will look different than a regular snippet.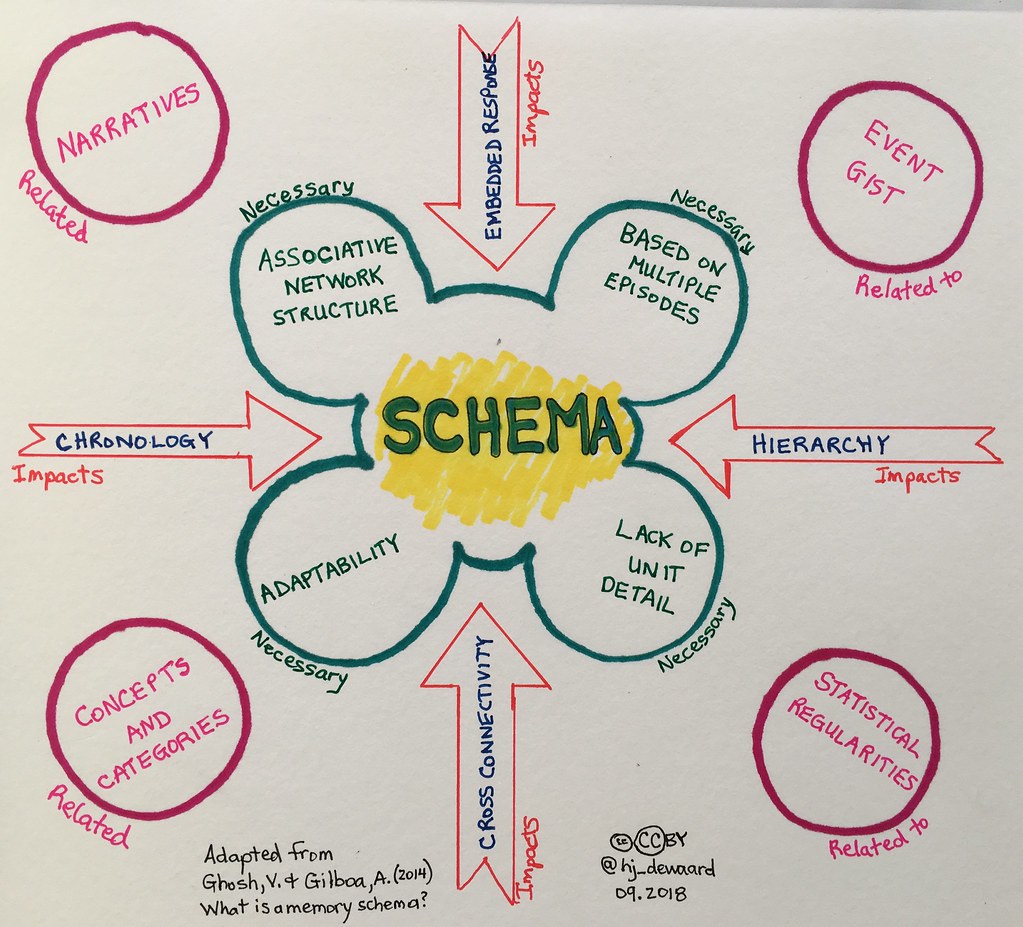 The result on the SERP appears in the form of interactive mobile results, voice-activated actions, rich snippets, etc. A rich snippet reduces the bounce rate and increases CTR, which is good for SEO. You can get about School schema in detail on this page.
12. Backlinks from local sites and high-authority websites
Backlinks improve the authority of your website. These links will provide traffic to your website. If the backlinks are from the relevant site, it enhances user engagement.
If the backlinks are from a high DA website, your ranking also improves. Inbound links from a local directory, or blogs, can be useful.
Action Plan for getting backlinks
Ask top bloggers to give you the link from their blogs
Grab the backlinks from local sites and directories
13. Sitemaps and Robots.txt
There are two types of sitemaps, HTML sitemap and Sitemap.xml. HTML sitemap consists of all the links of available pages, posts, etc., making navigating easier for visitors. Sitemap.xml is for search engine spiders. Sitemap.xml is submitted to the search console for indexing the website.
Plan of Action for Creating Sitemaps
You can use SEO plugins for creating sitemaps if you are using WordPress CMS.
If you are not using WordPress CMS, use an online Sitemap generator to create a sitemap.xml file.
Use the link of the pages that you want to index. Generally, Login pages and admin pages are not included in the sitemap.xml file.
Robots.txt is used for controlling search engine spiders. It tells them whether to crawl the pages or not. Moreover, Robots.txt is used for blocking the robot traffic to the website.
Plan of Action for creating SEO-optimized Robots.txt file
Create a Robots.txt file and keep it in the main public folder inside the web hosting
Include the sitemap link inside the Robots.txt file
Disallow the login page from crawling
Here is the screenshot of a sample Robots.txt file
14. Working with Google Search Console and Google Analytics
Google Search Console is essential to know how your website behaves on the search engine. It also provides a report for various errors on your website so that they can be solved and improve the SEO ranking.
The disavow tool is handy when you get backlinks from low-authority websites. Live testing, manual indexing, manual actions, security issues, etc., are some of the features of Google Search Console.
Plan of Action for Working with Google Search Console
Make a Google search console account
Verify your website ownership through a meta tag or any other methods
Submit a sitemap to the search console
Let Google index the website; then, you can know how your website performs on the search engine result page.
Also, keep solving the errors that are shown in the Google search console
Google Analytics helps track traffic and its analysis on the website. Also, it helps recognize robot traffic, which is unsuitable for SEO. Analytics provides the report for total engagements, bounce rate, etc.
So that you can work to improve your website to reduce the bounce rate and improves your site for more engagement on the website.
Plan of Action for Google Analytics
Go to Google Analytics and create an account.
Setup property by providing the information about your website
Copy the tracking code and paste it before the </head> section of your website
After the successful setup of google analytics, you are ready to understand user engagement and track visitors
Increasing User Interaction and Engagement with the School's Website
User Engagement and Interaction with the website increase time on the page and reduces bounce rate. According to the search engine, it boosts SEO ranking because spending more time on the same website is the green signal for having relevant information on the website.
15. Optimized Image Gallery
Students and parents often visit the gallery of schools and colleges to get ideas on how schools perform. The image gallery is a great way to engage them. Image Galleries are a showpiece for past achievements and recent activities in a school.
It also gives information about the school's environment. If you successfully engage your visitors with an image gallery, you have a higher chance of increasing admission to your school with potential students.
Plan of action for optimizing image gallery
Make sure your image gallery doesn't slow down the website
Make sure you have reduced the size of the image
If you want a transparent image, use a .png file; otherwise, use a .jpeg file for images.
Optimize the dimension of images according to the theme or template used in the website.
Proper navigation helps your visitors to stay on the page for more time
Insert the "alt" tag in every image for SEO
Make sure you have device responsive image gallery
High-quality pictures attract the attention of the visitors