15 actionable SEO tips to grow sales in Real Estate Business
The online presence of the business changed the way of marketing. You might not be aware of it. You might have no idea how many potential clients you are losing. Real Estate Business is not small; if you can make it visible online, you will attract more clients.
If you think SEO tips are not for the Real Estate business, think again. According to the "The Digital House Hunt report," 53% of total buyers use the Internet to buy the next home.
Focus on your business and let the Website do the marketing on autopilot. But the Website only won't be sufficient for grabbing potential clients.
SEO tips are vital in increasing organic traffic to the Website and converting those traffic to leads (clients). Thus it helps you to grow your real estate business.
How SEO impacts Real Estate Business?
If you are unsure how SEO tips will help generate leads, here are the facts. SEO helps in increasing organic traffic to the Website.
Suppose; you are getting 1000 organic visitors per day to your Website. Then, your business will be visible to more than 30,000 people monthly.
Okay, you are not getting 30,000 clients with it. But imagine only 10% of visitors enquired about your business, and Only 0.5% get converted into leads. You can calculate the ROI with that 0.5 % of clients.
Your business won't be limited to 0.5%; the number will increase since the process is on autopilot. You do your business and let the Website bring clients for you.
SEO Tips for Real Estate Business
Before beginning the SEO tips, it is necessary to have a professional website. The Website must contain testimonials, a portfolio, etc. It helps to build trust and brand awareness. SEO tips for Real Estate Business are discussed below:
1. Website Structure
A professional website is needed for any Real Estate Business to build trust and brand awareness. Just imagine how the Website looks if it has a yellow background with white text.
No one likes such a website. It increases the bounce rate, and visitors won't prefer to come again on those sites. It has adverse SEO effects on the Website.
If you use WordPress CMS, here is the list of SEO-optimized website templates for real estate agents. If you are not using WordPress CMS, no problem, you can design your theme referencing these templates.
It doesn't matter which programming language or CMS you are using for developing the Website; it only matters whether you have proper navigation, testimonials, case study, etc.
Next, you should care about the speed of the Website. It is recommended that the speed of the Website should be less than 3 seconds.
Speed became one of the critical SEO factors after Google announced it in 2010. If the site takes lots of time to load, people leave the Website without visiting it. It results in a high bounce rate and reduces page time, negatively affecting SEO.
The speed of the website can be reduced through the following techniques:
Choosing a good Web hosting company that has maximum uptime
Improve server response time
Minification of HTML, Javascript, and CSS codes
Usage of Javascript at the end of the body tag
Optimizing the size of images
Eliminate render-blocking resources
Reduce Redirects
Enabling Cache
2. Onsite SEO
On-site SEO is the optimization technique done directly on the Website's content. It includes optimization of Alt tags, meta tags, internal linking, permalink, etc. On-Page SEO is important to search engines to understand the website's content.
Onsite SEO tips profoundly influence SEO content writing for users and search engines. The users search for quality, and search engine searches for proper formatting.
The search engine understands the quality of content if the content has higher user engagement and more time on the page with less bounce rate.
Always keep yourself away from keyword stuffing and Cannibalization. Keyword stuffing is the tactic of including the same keyword for several times on the same content.
Keyword Cannibalization refers to targeting the same keyword on different pages. You compete with yourself if you target different pages for ranking the same keyword.
Plan of Action for Onsite SEO 
Use Keywords on Meta tags
Use Emotional and Power words in the title tag
A title tag should be less than 70 characters
Make sure the meta description is less than 160 characters.
Use Breadcrumb, and don't use stop words in permalinks
Proper formatting of the content so it will have a higher chance for featured snippets on Google.
3. Blog posts
The homepage is insufficient to rank the website on the Search Engine Result Page (SERP). Blog posts are informative content useful for ranking the website on SERP. Blog posts increase the site's visibility and help drive organic traffic to the website.
For writing blog posts, you can take the help of Google's "People also ask" SERP feature.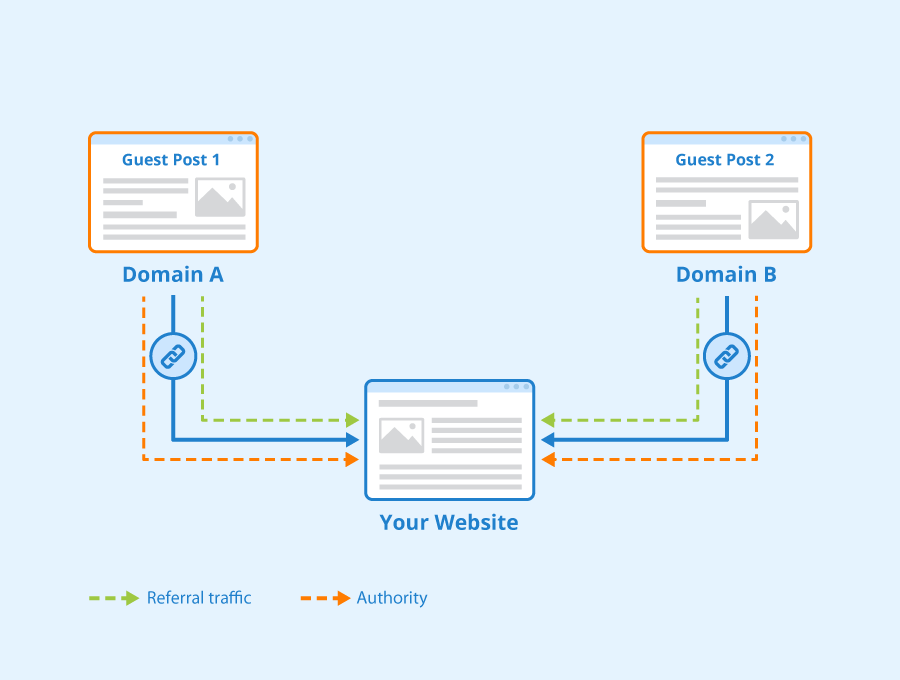 Also, Real Estate can focus on the following topic for writing blogs:
Homebuyers' guide
Describe the home-buying and selling process
Advantages of a home inspection
Share the current market conditions
Explaining the benefits and disadvantages of Open House
Guidance for buying new construction home
While writing blog posts, you should follow the proper formatting of the content. Don't forget to do keyword research. Without keyword research(SEO Tips), your content is meaningless for search engine indexing.
4. Placement of Keywords
Keywords are words or phrases typed as search queries on the Search box. Without keywords, the website's content will not be ranked. Hence, Keyword research is fundamental to ranking your website for those keywords.
You can understand the keywords' search volume and keyword difficulty using the Semrush tool. After you get the proper keyword for your content, place them in your content. Use the keywords under 2% of the total content.
If you use more keywords, then it is regarded as keyword stuffing, and a search engine can penalize your website.
The best ways to place the keywords in the article are as follows:
Insert keyword in the first paragraph
Use synonyms of your selected keyword
Don't use focus keyword for interlinking pages
Use keywords in Meta tags such as title tag, permalinks, and Meta description
Include keywords in Headings
5. LSI keywords
LSI is the acronym for Latent Semantic Indexing, which means related terms. It is provided by a Search engine that is topic-based. LSI keywords are not synonyms.
These keywords are related to your target keywords. For example, landed property, real property, etc., are synonyms for "real estate" keywords, and Real estate broker, Real estate Company, etc., are LSI keywords.
There are many ways to find out LSI keywords. Some are discussed below:
Google Auto-Complete
Whenever you type any words in the search engine box, it suggests additional words. You can find LSI terms using Google autocomplete.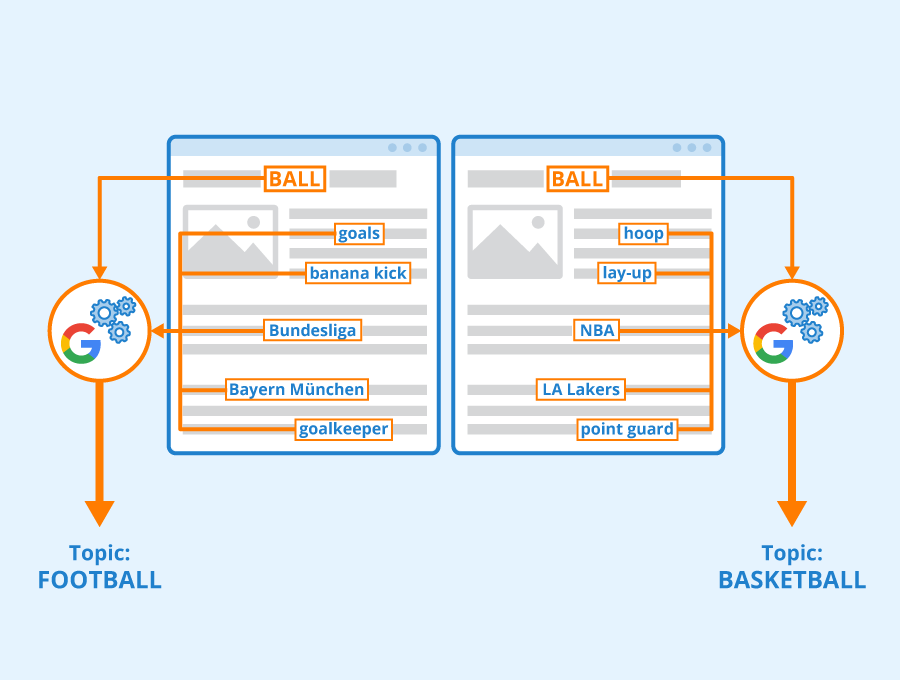 In the above fig, bold words are LSI keywords. These are the terms a human uses while searching related to Real estate.
Search Related to…
These terms are shown at the bottom of the search result. It also gives you the related terms to your focus keywords.
In the above figure, you can see the related searches. You can include the highlighted keyword in the content so that your content will also be ranked for these keywords.
6. Long-Tail Keywords
Long-Tail keywords contain more than three words. Generally, long-tail keywords have low search volume and little competition but a higher conversion rate.
Since the voice search is trending, the long-tail keywords are getting ranked on SERP. According to Ahrefs, 92% of long-tail keywords get ten monthly searches.
How to find long-tail keywords?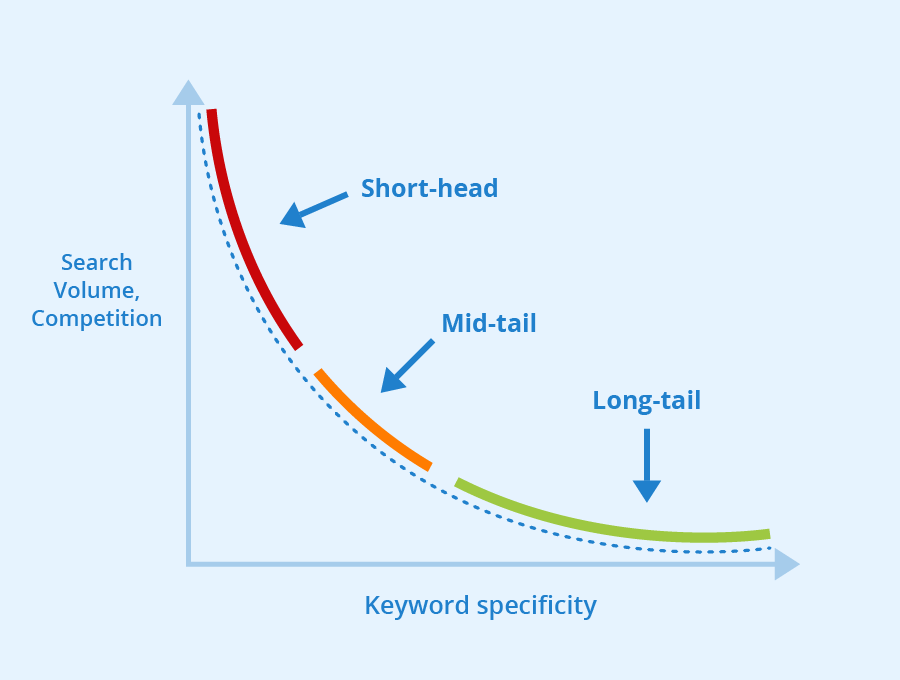 You can get long-tail keywords on Google's "searches related to" feature.
In the above fig., you can see the highlighted long-tail keywords. These keywords contain more than three words. If you include these keywords in the content, the chance of ranking the website gets higher.
You can also get long-tail keywords using Answer the Public and keyword tools.
7. Earn Featured Snippet
Featured Snippet is also called 0 rank result on Google. Rank 0 is the highest-ranking result on SERPs.
It appears above the organic search results. Google selects Featured Snippet. It provides direct answers to the question. The featured snippets can bring a higher amount of traffic to the website.
The Featured Snippet is of the following types:
Paragraph Snippets
List Snippets
Table Snippets
Video snippets
Fig. above shows the featured Snippet of "types of real estate investment."
How to get ranked for Featured Snippet?
Perform keyword research with a keyword planner and find the long-tail keywords relevant to your content.
Get the ideas from already ranked pages
Proper optimization and formatting of the content
Keep your paragraph short (less than 50 words), and the answer should be specific to the question.
If you don't want Google to rank your page for a featured snippet, you should use <meta name="Googlebot " content="nosnippet"> in the header section.
8. Local SEO
Real Estate business is searched more in local areas. More than 60 percent of home buyers searched local keyword phrases, like [city] real estate business. So it is recommended to optimize the website for local SEO tips.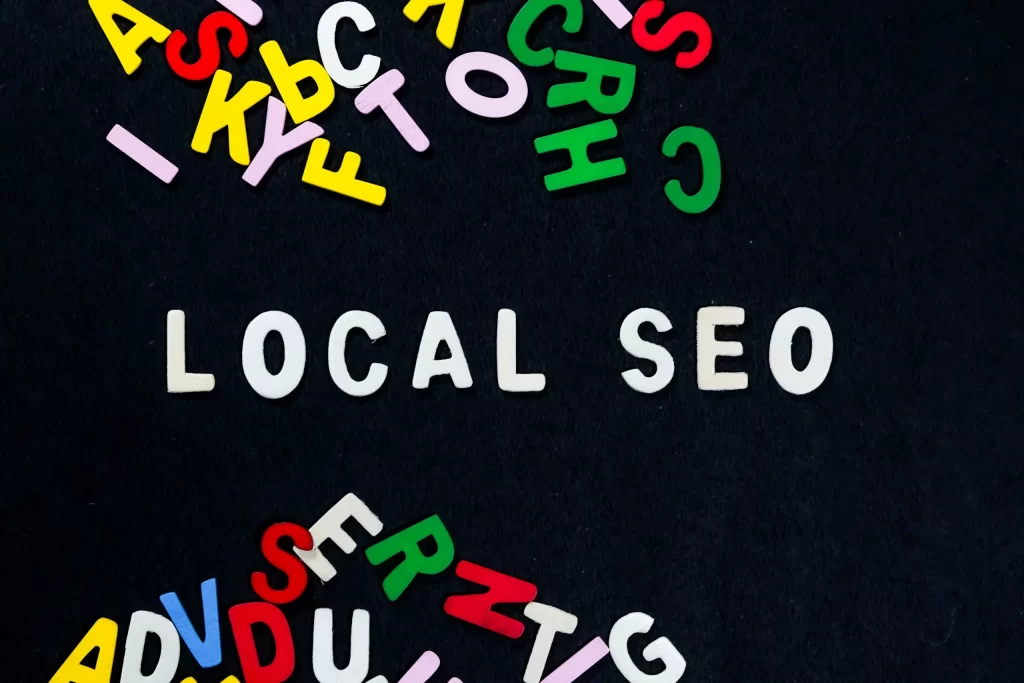 You can optimize the website for local search terms such as:
[city] homes for sale
[city] real estate agent
[city] real estate
[city] realtor
[city] real estate business
[city] real estate investment
Listing a business on Google My Business
Google My Business (GMB) ranks the business according to location, reviews, and genuine information. If you include your business on GMB, it also helps in attracting traffic to your website. If those visitors are engaged on your website, it improves your website's ranking.
The above fig. shows how the real estate business is displayed according to the location.
9. Interlinking
Interlinking means linking one page with another page in the same domain name. It provides the proper website structure and helps visitors find related articles.
For a search engine, interlinking helps crawlers to find the pages; hence, the indexing becomes faster on the search engine. Interlinking increases the visitor's engagement and reduces the bounce rate.
How to improve interlinking on the website?
Follow the following procedure for proper interlinking on the website:
Don't link focus keywords to another page
Try to interlink the long-tail keyword
Interlink only relevant pages, Don't force yourself to include internal links if you don't have
Don't include many internal links since it can result in spamming your website
Make use of related posts
10. Optimize the Website for mobile
After Google announced mobile-first indexing in 2019, preparing a site for the mobile view became compulsory.
Mobile-first indexing means instead of looking at the desktop version, Google checks the website for the mobile view and indexes them accordingly.
How to optimize a website for mobile?
Use a responsive theme for the website.
Using Media queries CSS to make the website responsive according to the device
Use Bootstrap, Foundation, or Materialize framework according to the design of your website.
You can also make a separate website for mobile
Prepare your website for AMP pages
You can check your website for device responsiveness.
11. Business Directories and Listings
If people don't find the related business from the search engine, they search for a business on the directories and listing websites.
It can be of great use if you own a local business. While submitting a listing, provide accurate information about your business.
Another benefit of listing your business on Directories is getting backlinks, improving the website's ranking.
Here is the list of business directories:
Yelp
Kathmandu Directory
Directory of Nepal
Biskoon
Google My Business
12. Optimized Video Content
Video contents are the future of blogging. People engage more in the video than that in a blog. Video Content helps with direct interaction with visitors. It helps to increase Click Through Rate (CTR).
Video content is also included in Google featured snippets so it would be a great source of increasing the traffic to the website.
Real Estate businesses can make a video about a home buyers' guide, things needed before involving home buying, benefits of the Open House, etc. These videos attract visitors, and will be interested in discussing them with you.
How to optimize the video content?
Use videos on your website so that they visit your site as well
Provide a proper title and description for the video
Youtube can be helpful if you don't want the extra load on Server
If you are uploading videos to youtube, perform keyword research
Embed youtube videos on the Website with proper titles and descriptions
13. Robots.txt, Sitemap, and Webmaster Tools
You have optimized your website with SEO tips, but what if your website has a problem? How will you know about it? How to deal with errors?
What if your website is blocked from indexing on the search engine? Errors, problems, responsiveness, etc., severely degrade the website's ranking.
Robots.txt
Robots.txt is an SEO tip for controlling the indexing of posts, pages, and images on the search engine. It helps your website tell the search engine crawler whether it crawls the specific page.
If you use cloaking on your website, you must disallow the search engine bots to crawl those links.
Moreover, with Robots.txt controls various types of search engine bots such as Yandex bots, Bing bots, image bots, news bots, etc. If you have spam bots on your website, you can block them with the help of Robots.txt because robot traffic is not beneficial for the site.
How to create Robots.txt file?
If you are using the Yoast WordPress plugin, then you can create a robot.txt file through it
Create a Robots.txt file using a text editor
Follow the proper guidelines
Include the sitemap link on the robots.txt file
Upload the robots.txt file to the public folder on your webserver
After uploading, you can test the robots.txt file on Search Console
Sitemap
A sitemap contains information about pages, videos, and other files on the website. There are two Sitemap types: HTML sitemap and XML Sitemap.
HTML Sitemap
HTML sitemap links all the pages, posts, and other files along with their title. It is in a human-understandable form. An HTML sitemap is helpful in providing proper navigation to visitors.
XML Sitemap
XML sitemaps are made for search engine bots. These sitemaps are used to tell the search engine crawlers about the website. It alerts the webmaster console about updates, new posts, etc. Sitemap.xml file is to be submitted to the search engine console.
Google Search Console
Google Search Console is useful in indexing the website. Moreover, it gives information about various errors and blocking messages. You can also get information about the security problem with your site.
Search Console provides data about the top keywords that get impressions and click. It reports crawling, 404 errors, spam, etc.
How to submit your website to Google Search Console?
Go to Google search console.
Add a property
Enter your website address and click on Continue.
You will get various methods to verify your website. You can place meta tags on the header section.
After successful verification, you can monitor your website through Google Search Console.
Now, head over to the sitemap on the left menu
Submit the Sitemap.xml link location
14. Get Backlinks
Backlinks are the Inbound links that point to your website. Google takes backlinks as a significant SEO tip. If your site gets backlinks from another website, it's telling you your website has information for those keywords. Backlinks provide authority to the website.
There are two types of Backlinks: Follow links and Nofollow links. The following links help in ranking the website on the SERPs.
The search engine robots do not crawl NoFollow links, so it doesn't have a higher impact on SEO tips, but it doesn't mean those backlinks are not beneficial.
Nofollow links help to bring traffic to the website. If that traffic has high engagement on the website, it positively impacts the website's ranking on SERP.
It all depends upon the visitor. If your website has a higher bounce rate and low "time-on-page," then ranking won't be affected much. But if you have visitors from backlinks who spend more time on the website, the site's ranking is prominent and higher.
How to optimize Backlinks?
Always try to obtain backlinks from High DA websites
You can get backlinks by doing a guest post
Use Disavow tool if your website has spam backlinks
AHrefs can help you to analyze the backlinks
Try to get rel="Follow" backlinks
Don't involve yourself in a link exchange, paid links, and link farm
Backlinks from relevant keywords on content help in ranking the keyword of your website
How to Get Backlinks?
Infographics
Guest post
Business directory submission
Social media
Forum Posting
Blog commenting
15. Social Media
Social media is the source of traffic to the website. You might be confused about how social media would be helpful for SEO. Social media provide authority to the website. It helps provide Quality links to the website.
For SEO ranking, Google doesn't count total followers, page likes, and social shares. But it considers how much traffic you are getting from social media. Moreover, if you highly engage with those visitors, Google improves the website's ranking.
Not only for traffic, but Social Media is also helpful for building trust for your visitors. You can share blog posts, wishes posts, Company information, etc. on social media, which helps in increasing engagement on social media platforms.
Conclusion: SEO tips for real estate
The original formula for ranking the website on Search Engine is visitors' engagement. The more visitors engage on the website, the more the ranking improves.
Undoubtedly, if you follow the points mentioned above, your website will surely be ranked on the SERP.
Real Estate business needs to engage its visitors on the website. The single homepage is not enough to get ranked on SERP.
If you work more on the content on your website, then the Search engine will rank the relevant keywords of your website.