Digital Marketing strategies to Grow Construction Companies
Construction Companies have a long-term vision for building and designing the structure. If you are a construction company owner, this article is for you to expand your construction business.
You have your team of talented architects, engineers, and research centres to test various mixtures. But what if you don't have a platform to reach your audiences? You perform the task with your combined team to fulfil the dream of new and heavy structures.
We know you are so busy that you won't have time to perform your Company's promotion.
You know, Old and expired technology is no longer effective for promoting your construction companies.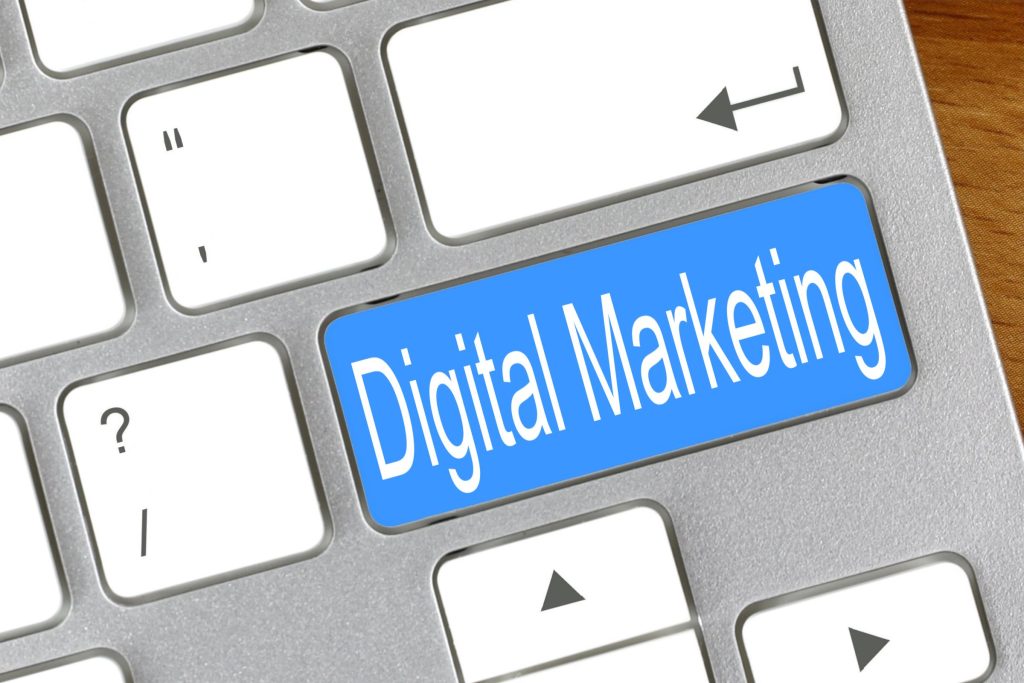 Have you got any ideas about digital marketing?
Yes, Digital marketing is one of the most effective strategies for increasing leads and reaching more audiences. You will be happy to know that digital marketing is an automated task. Once you set it up, you just have to relax and be ready to answer the inquiry.
Construction companies can unbelievably increase business if using proper digital marketing strategies. Digital marketing is not only good for local businesses, but it can be spread all over the nation and worldwide as well.
How can Construction Companies take part in Digital marketing?
How could you start digital marketing for your construction companies? There are many digital marketing techniques, but how to ensure an effective technique?
Here, I will make clear every method of Digital Marketing. Here we will discuss the website only; later on, we will discuss more digital marketing methods in the later section of this article.
Website for Digital Marketing
Website is key to digital marketing. Worldwide, 4 billion people are using the internet these days. If we talk about Nepal, more than 2 million people are within reach of the Internet. I think you got the point.
If you have a website for your Company, you are visible to 2 million people in Nepal and 4 billion people worldwide.
But of course, it doesn't mean billion people will come to visit your website instantly. This is how Digital marketing comes in.
SEO is a part of digital marketing that makes your website visible to a search engine. The more you are visible to the search engine, the more traffic you can grab. Having a website is beneficial to all other digital marketing methods.
Benefits for Construction Companies with Digital Marketing
Time moves on, and the world is moving forward, and so the technology. Technology has overtaken all the traditional techniques.
You can be smart if you move with technology. We know Google is a giant search engine, and many social media platforms have high user engagement. Construction Companies can be benefited from these platforms.
These companies can target high audiences to fulfil their requirements. People want quality tasks these days. They prefer to study the plan and strategy of the construction companies before beginning any structural design.
If the construction companies can provide each and every detail along with their research data and case study, people prefer to go with such construction companies. So, the owner of construction companies must be aware of the power of such digital marketing tools. Some of the major benefits of digital marketing are discussed below:
Online Community
Discussions between companies and clients are necessary before beginning the million-valued buildings and structures. The client thinks differently. They have many questions arising in their mind.
The world is too busy to answer every client one by one. Instead, construction companies can build an online community to provide their latest research results, various mixtures' strengths, the ratio of making the concrete strong, benefits of materials, etc.
Before choosing construction companies, Clients like to gather information on how they can build quality and long-lasting structures. An online community can help in these situations.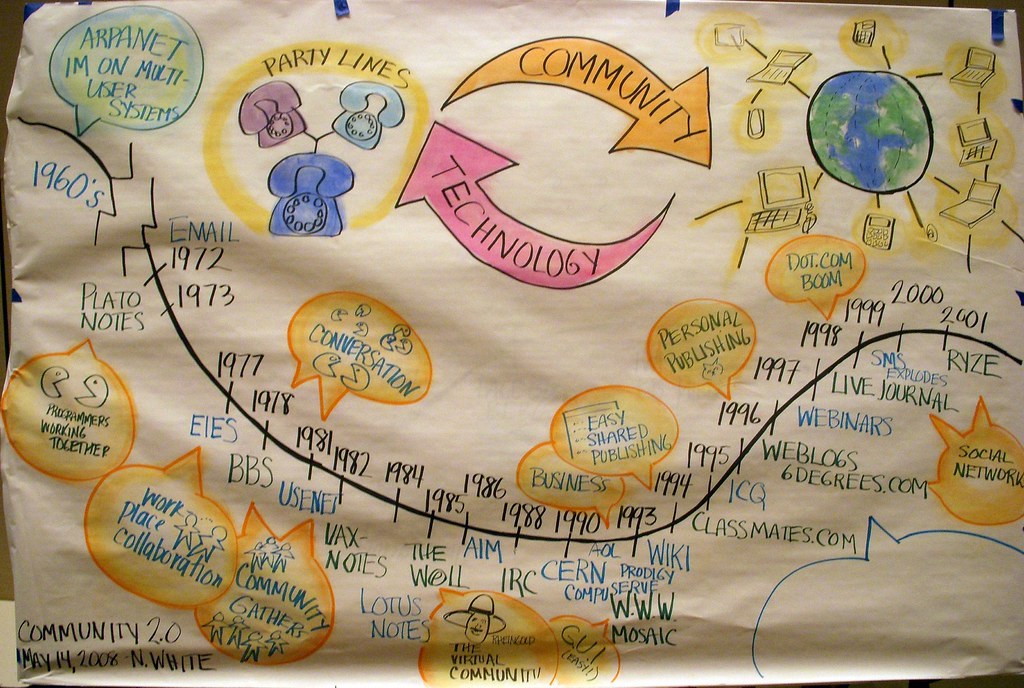 Construction Companies can provide a surface plan and strategy to their customers. They can remove doubt and provide a clear view of their services and quality of work. They can win the client's trust and start the task with them.
The client also wants to understand the technology that the Company uses for construction purposes. Construction companies can provide updates about their technology and information about the latest offers through the online community.
The Online Community is helpful in building trust and working together to build a strong structure with beautiful architecture. An online community is a fabulous way to show past achievements and provide an answer to the client.
Branding
Branding is most important for any business. You know, branding increases business sales. Branding is such a thing that provides you with more profit for the same service.
Branding means belief; the more you work on branding and making portfolios, testimonials, case studies, etc., the more trust you get from your client. Do you know, if someone hears your Company name, they go on the internet to find out about it? That's how to find a trustable brand for the 21st century's people.
If your Company is listed online, you have a higher chance of getting an inquiry call. Digital branding works a lot more effectively than any other traditional marketing strategy.
Increment in Traffic
Have you got any idea why traffic is necessary?
Having a website is not enough. You need the traffic (visitors) to your website so people can know about your Company.
If you increase your website's traffic, that traffic will be converted into sales and leads. Traffic to your website means people are having indirect interaction with your companies. This will help you to boost brand awareness.
Okay, let's say you have enough traffic on your website but are not getting any leads. It means you are lagging behind in the call-to-action feature. Also, Copywriting is most important for lead generation.
Great Return on Investment (ROI)
Do you know Digital marketing has an impressive ROI (ROI)? Digital Marketing is far more advanced than traditional marketing techniques. It offers direct interaction with the customer. If you can understand your client's requirements, then, of course, you can increase the sale.
The call-to-action feature helps you to generate leads through the internet. "Invest less, earn more" is the major advantage of Digital Marketing. Since you can analyze the performance report, you can enhance it to increase sales.
Digital Marketing Methods to improve the Digital presence of the Company
Local Keyword Optimization
Ranking keywords on the search engine won't be enough for Business growth. You have to keep an eye on where keywords are getting ranked.
You have a construction business in Nepal, and your keyword is ranked first in Canada. Yeah, it's good, but you won't be able to generate the lead, thus, no sale.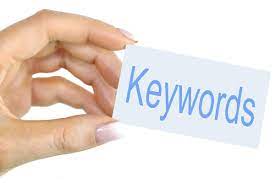 Country-targeted keywords are helpful. These keywords help your website be ranked top in the specific location of your business. Also, the Google search console provides an International targeting option where you can select the country where you want to grow your business.
Here we share with you the best technique for your business. Have you heard about Google Business?
If not, you are lagging behind using the free Google service. Google Business listing helps to register your business in their database. If local people search for your business, then Google will show them your business snippet on a search engine.
The search engine provides a location, contact details, and website address for navigation. Isn't that great?
Local Directory Listing
Local Directory listing is a service (website) where people list their businesses and their information. It is also known as Yellow Page.
Whenever People want to search for a business or service, they directly land on the listing website because they will find suitable companies and businesses.
After finding the companies, they like visiting their website for more information in the directories. Some of the local directory listings in Nepal are as follows:
Yellowpage
Business list
Nepal business directory
Nepalyp
Social Media Marketing
Do you know Facebook, Twitter, and Linkedin?
Okay, these Social media platforms grab more than 50% of total traffic on the Internet. Having social media pages benefits your business's visibility on social sites.
You can post job vacancies to have the most eligible candidate for your Company. But we are not talking about that. Right, let's move toward the topic.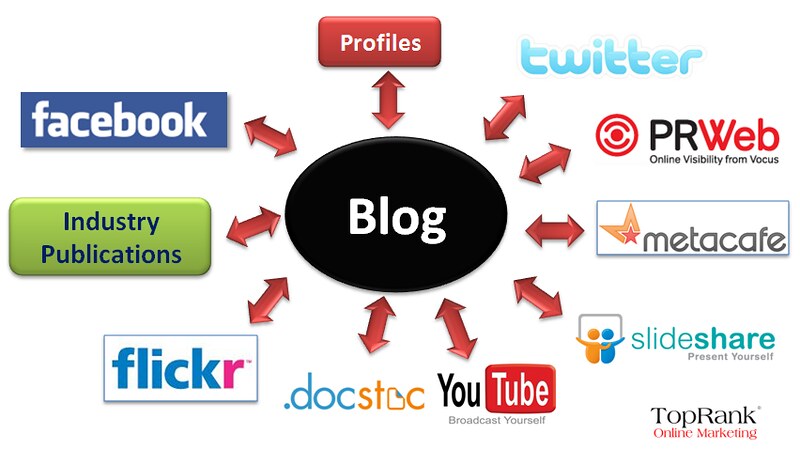 Ads on social media are effective. The ads are shown to interested people only. Moreover, advertising on Social media is customizable. You can target your ads to a suitable age group, people-targeted locations, and based on keywords.
The major benefit of Social Media marketing is performance analysis. It gives you all the reports of an ad Campaign. Thus, it's easier to enhance ads. Similarly, conversion can be made more effective by analyzing performance reports.
Content Marketing
You might be thinking about how content marketing can benefit construction companies.
Content Marketing is a digital marketing tactic that involves creating materials such as social media posts, blogs, videos, etc., intended to stimulate visitors' interest in its services and products. It also provides a clear view of the Company.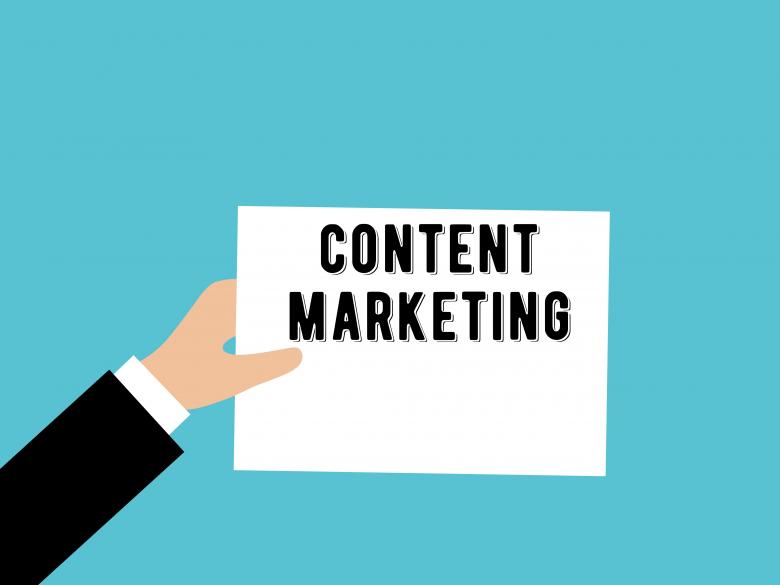 Construction companies can benefit from content marketing by writing blog posts about the materials and technology used for construction.
Also, they can make videos of their past works and promote them through various platforms. The more Company involves in updating the website, the more ranking it can have on SERP.
Performance and Metric Analysis
Wouldn't it be amazing if you could view the report on marketing materials' outcomes?
Digital marketing made it possible. Metric provides each and every detail of marketing materials. You can find out which strategy worked in generating the lead. Also, Conversion analysis is easier with digital marketing.
You can get knowledge about people's interaction with your Company. Marketing Metrics provides detailed information about web traffic sources, CTR, lead conversion rates, traffic leads, returning visitors, etc.
Comparing various metrics makes you aware of KPI. The metric improves the performance of marketing of your Company.
ROI can be achieved if the performance of the marketing materials is properly analyzed. Performance can be measured through metrics of the various ad campaign.
Social Media Influencers
Do you know social media influencers can build the audience's trust in your Company?
An influencer has millions of audiences. If they publish posts about your Company, you have reached millions of audiences.
The most effective way to achieve marketing success with social media influencers is to make them brand ambassadors of the Company so that they only provide your Company reviews. Influencers are the main source for making the Company's profile visible to the audience.
Making videos about the Company and providing positive reviews to build audience trust. Also, the referral program works great with the influencer, thus resulting in a Low budget with high ROI.
Conclusion
So, we have included every strategy for digital marketing to grow the construction Company. Digital marketing can enhance your construction. It depends on you to which level you want to grow your construction business.
If you find anything difficult, we are ready to guide you. Ping us with your requirements.
Here is a quick view of Hansikar Technologies' services:
Website development
Advance SEO Audit
Social Media Marketing
Search Engine Marketing
Youtube Marketing
Construction Marketing
Facebook Advertising
Marketing Campaigns
Reputation Management