Organic or Local SEO: Which type of SEO you need?
If you're working to establish your business in the digital market, you might have heard the terms organic SEO and local SEO. And you probably had difficulty determining which SEO to apply- Organic or Local SEO.
In this article, you'll learn about how organic and local SEO is different from each other and how they complement each other.
What is organic SEO?
Organic SEO is the digital marketing strategy used by businesses to appear and rank on the search engine result page (SERPs).
Organic search aims to get the highest spot in organic search results to get traffic to your website. The organic SEO business aims to educate and engage its visitors through creative content.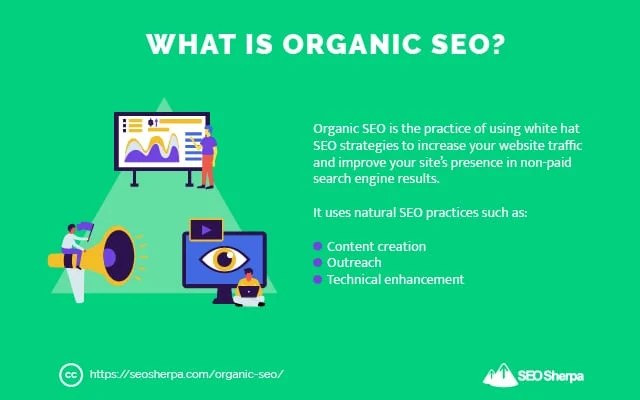 Having a library of content won't rank you in the organic search result, but you also need to construct your content concerning ranking criteria to get benefits.
Critical ranking criteria are:
Relevant content to your target audience
Bring backlinks from a highly authorized website
The domain authority of your website
Build internal links
A keyword that matches audiences' problem
When you formulate content, you probably don't want your creation to be overlooked. You want your content to be valued by audiences.
You'll need relevant and authorized links to your site to get your audience's attention. High-quality content and backlinks are the two significant factors that can uplift your ranking.
Using relevant keywords will help your audience discover you, and internal links will inform Google about your website.
Providing the proper signal to Google will display your webpage when there is a relevant query.
Few significant advantages of organic SEO
The most effective method to promote your business than paid search
Direct targeted traffic to your website
Establish your brand as though Leader in your industry
Increase brand awareness
Generate high ROI
Businesses can get this benefit when the website is optimized with SEO—the search engine display content in the organic search when the search is not location intent.
The search engine understands the user is looking for information rather than a business in a specific location.
What is local SEO?
Local SEO is a way to optimize businesses' online presence to show up in local searches. Enterprises use local SEO to reach customers willing to buy a product or get the desired service.
Local SEO has a geographical factor that allows the business to display in the specific location for the relevant query.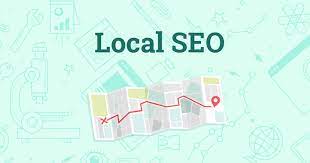 If you want your local customer to find your business, you should practice local SEO in your business marketing strategy.
Achieve success in local SEO by
Optimizing for Google My Business
Improve internal link structure
Add location on your website
Create locally targeted content
Ensure your business name, address, and phone number are consistent online.
The search engine displays your business when people in your area search for something related to your business.
To earn the top spot in local search, you must optimize your business website to stay competitive. A business that maintains competitiveness in the local search results will generate more customers.
Top benefits of local SEO
Increase foot traffic to the business
Most of the local search queries end up in purchases decision
Improve local visibility
Increase business credibility
Show up in Google 3 pack
If you're a local business and want to drive most of the local customers to your business, then nothing can be more productive than using local SEO.
With local SEO, you'll create brand awareness among locals, but you'll also get the opportunity to display in front of locals who are new in your locality.
Local SEO can be a strategy for new businesses to establish a specific geographic area and grow the business outside that location.
Which SEO is better for your business?
You may have decided which SEO is suitable for your business. If you're still confused and haven't decided yet, this section will help you decide.
So, organic SEO should be applied by those businesses who don't want to appear for a specific location but want to rank higher in search engines.
A business that publishes content to answer the audiences' questions should use organic SEO. If you're targeting audiences who want knowledge on a specific topic, organic SEO can help you reach those audiences.
For instant,
If you're selling home appliances online, but you don't have any location, and you want to rank in search engines, then in such case, you may practice organic SEO.
However, you're probably losing potential customers if you're not targeting a specific location. You can create video content, blog posts, and infographics to answer questions to attract customers.
And if your business has a physical location and can attract more potential local customers, you may prefer using local SEO.
With "a near me" search, businesses in a specific area can draw the attention of people who want to get involved with your business.
However, not just for "the near me" search, Google also features companies in 3 packs in organic search.
So, if you're a brick-and-mortar business with an office in a specific location, then local SEO is what you should do to get more foot traffic to your store.
Can both SEO bring benefits when used together?
Yes! If you're a multiple-location brand, then Local SEO and organic SEO can be used together. Businesses with multiple locations want to rank for general search, and you want to rank locally to be found by locals.
You might want to rank for organic and local searches if your website has a blog. In such a case, you should use both local and organic SEO.
SEO can help search engines discover your website and increase your reach to targeted customers.
But by implementing both organic and local SEO, you don't just present yourself to the local people but also enhance your space outside the business location.
However, when you create content, ensure you have answered not only the questions of local people but also addressed the questions of most of the targeted audience.
Most of the time, your audiences will have similar questions, so there might not be a problem while answering the question through content.
But sometimes your audiences (besides locals) might have a particular question. In that case, you can help them personally, or if the question is persistent, you can answer in the blog post.
ITorank higher in organic and local search results, your business should be relevant to a specific search.
When you are suitable to search, you tell the search engine that your content is good enough to be displayed.
Does local and organic SEO have an impact on each other?
Both local SEO and organic SEO can help each other to bring the best result. There are SEO strategies that support local and organic SEO to rank on the search engine result page.
Local citation helps SEO by informing search engines of your business name, location, and phone number.
It creates links, which can be considered a link-building strategy that helps organic SEO. As the search engine keeps a count of backlinks, thus this can help the performance of organic SEO.
Search engines prefer fresh content. You support local and organic SEO when you create locally-focused blogs or add a business address to your page.
Your website tells Google that your site is locally relevant by boosting organic search efforts.
You want to ensure that search engines understand your business and website, but remember you want your audience to resonate with your blogs.
Therefore, ensure your content suits your audience and search engines.
The search engine must find your business information, and your audience must enjoy reading your content.