9 Key Benefits of SEO for Businesses
A business looking for ways to be found by the audiences online should practice SEO. It's better late than never.
Let's just face it, if your business is not online, you won't ever be found, but if you start today, you'll be located someday.
Your customers are shifting in the digital world, and you need to outshine your competitors.
Every business belonging to any industry can get the benefits of SEO. There are no such rules that restrict companies from entering the online platform.
Know more about What is EAT in SEO? How to Improve EAT Score? 
Business owners can level- up their business if they implement SEO in their marketing strategies.
Also, regularly and strategically implementing SEO can trigger your business in your customers' heads when they consider buying products from your industry.
And this is not the only benefit you get. SEO can give your business much more than this.
Major 9 SEO Benefits that your business will adore
1. SEO works 24/7
Google doesn't sleep, and neither does SEO. Google processes more than 60,000 searches per second, which is why SEO works 24/7 for your business.
Optimizing your website with SEO can increase traffic every day. Once you start showing up in SERPs, you'll increase the traffic to your site.
And if you get a rank, you'll get massive traffic and leads.
Google's number #1 position gets 33% of all search traffic. This is another reason why SEO works 24/7 to rank your business website.
Customers can enter your website whenever they want to. If your customers don't find you online, that won't help grow your business in today's world.
As Google doesn't take a rest to satisfy the searchers, SEO promotes your business 24/7 without a break.
You can connect with your customers all day, anytime. You don't have to wait for your potential customers to spot you. SEO will create an opportunity for you to get noticed.
You can reach out to your customers when they're searching for you.
2. SEO builds brand credibility
80% of people do research in a search engine before making any purchases. This a significant opportunity for businesses to attract customers.
SEO can be a great help for businesses to build brand credibility online as people trust the information they get from Google.
People use Google all the time to find a solution, get information, be updated, and for uncountable purposes. Getting a rank in Google will boost credibility, without a doubt.
Significantly, SEO can also improve credibility by optimizing Google My Business listing. This listing appears in Google, which provides detailed information about the business.
The reviews you get in GMB have a critical role in building credibility. SEO can help you maximize the impact of your business's thinking so that your business can rank.
3. SEO improves ROI
You will earn an excellent Return on Investment (ROI) by investing in digital marketing. With competitive SEO strategies, you can excel in ROI.
According to the research, organic traffic can result in more than 40% of business revenue, which is an excellent reason to allocate your money to building an effective SEO Strategy.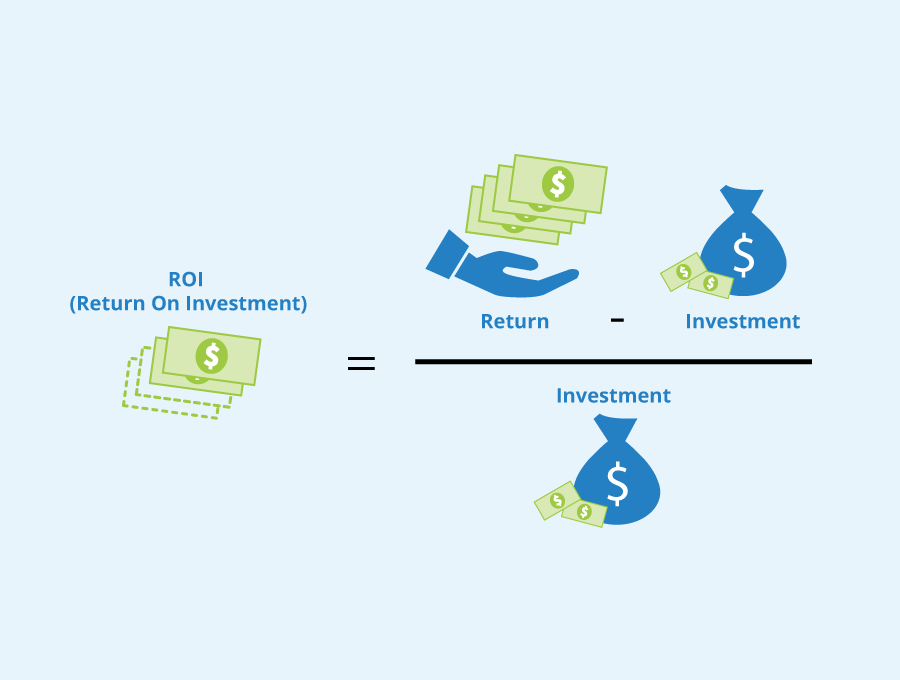 Moreover, SEO will help you achieve a high ROI at the lowest cost possible. There are many ways to get the highest ROI with SEO, and the one primary method is that it helps you connect with the right person at the right time.  
SEO targets the right customers and delivers information when they are searching for it. Additionally, SEO also reduces customer care and sales costs.
If your business invests in on-page SEO, you're constantly publishing content that answers every question and helps people solve problems. Structuring a proper SEO content strategy will help both existing and potential customers.
4. SEO drives Traffic
SEO can help you pull high-quality traffic to your website. Using SEO, you can target the right customers because they are looking for you when searching in the search engine, which means you get full attention.
And there's a high probability that they will contact you to buy your product or get your services. With SEO, you don't just get the right customers but cost-effectively do that.
Slowly but many businesses today rely on SEO to promote their business. The only reason behind this is to get quality traffic.
The bottom line is SEO will help you gather leads with minimal investment. Another benefit of SEO is you can save money and focus on satisfying customers with your product and services.
5. SEO target customers in the buyer funnel
With the increasing importance of content marketing, SEO is getting even more valuable to businesses.
Content marketing includes a range of content from the guide to the blog post. You connect with every individual in different stages of the buyer funnel.
Creating content that targets every individual in a different stage of the buyer funnel will help your audiences understand your business.
And incorporating SEO will guide you to target specific content to the right audience.
The best part is audiences like this form of interaction. They appreciate content that informs and entertains audiences. 61% of consumers prefer businesses that create original content.
Well-organized content can also build brand awareness and loyalty for your business. This benefit of SEO is helpful to both audiences as well as businesses.
6. SEO gets more clicks than PPC
Are you not getting expected traffic from SEO? And you're thinking of shifting to PPC? But this is not exactly a solution to receive clicks.
Why?
Because SEO receives 90% more clicks than PPC.
Shifting from SEO to PPC will not make any difference. Users tend to skip the ads and click the organic content, so cutting off SEO just because it doesn't bring traffic is not what you should do.
If you're having a problem getting traffic, consider revising your SEO strategy.
By putting a reasonable effort into creating the correct SEO strategy, you're more likely to gain traffic than advertising on the exact keywords.
7. Local SEO help business grow
It doesn't matter to which niche a business belongs, and local SEO can help businesses when done correctly.
As more customers are using mobile to search, that's the reason why local SEO is getting more prioritized.  
This means you must also integrate local SEO into your marketing strategy to get locals' attention.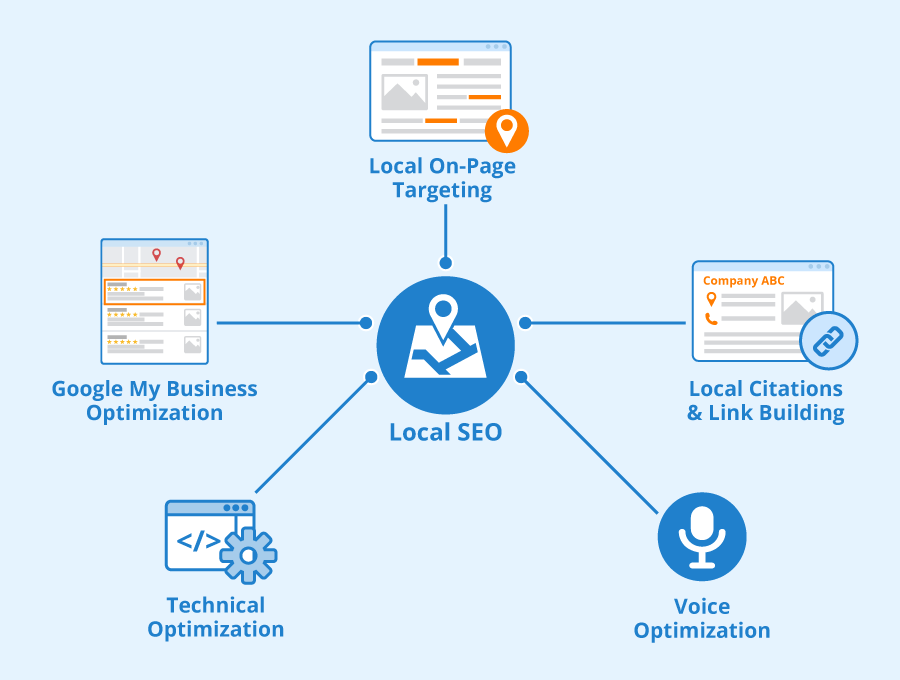 Optimizing the website for local SEO means focusing on customers of specific geographic areas. This helps nearby people to find your business efficiently and ultimately increases the chances of adding up revenue.
Local search has an immediate impact, as 80% of the local search converts. So, if you optimize your business website with local SEO, you'll get massive traffic to your business.
This also means if you're not investing in local SEO, you're letting your competitors take your potential customers.
And, of course, you don't want that to happen. Excluding yourself from local SEO may result in losing many potential customers.
8. SEO ensures the mobile-friendly website
60% of Google searches are done using mobile, and mobile-optimized sites are more trusted by 51% of consumers. Isn't this stat impactful to prove that optimizing your website for mobile is adequate to attract customers?
Additionally, in 2015, Google updated its algorithm that prioritizes websites to rank, optimized for mobile.
Your mobile-friendly website does matter whether you want to rank your page or get audiences' attention.
So, be SEO-ready to enhance users' experience on your website. A mobile-friendly website is one of the effective SEO strategies that give you a lot of website visitors.
9. SEO builds the long-term strategy
Implementing SEO for businesses will benefit you in the long term. And it takes a minimum of 6 months for the new website to maintain rank. Yes, SEO takes time, but it has many long-term benefits.
As Google keeps on updating its algorithm, it isn't easy to maintain its position. However, some updates can benefit you, and some can drop your ranking.
But regularly analyzing and working on SEO can help you rank your website.
If you can commit to SEO, you'll maximize your ROI, create brand value, generate leads, and earn many more benefits.
Final Thoughts
SEO is the most productive investment you can ever make, as it has endless benefits. It's a long-term asset to your business because it can bring traffic, leads, and sales.
Read more about Organic or Local SEO: Which type of SEO do you need?
Moreover, SEO is one of the best digital marketing strategies to keep you ahead of competitors. Ensure that you use SEO well to get maximum benefits from it.
If you want to grow your business in today's world, then SEO is the best decision you can ever make.