What is SEO and How it Works?
SEO stands for Search Engine Optimization. It is optimizing your website to make it appear on the first page of Search Engines when a user searches for the key terms relevant to your business. 
SEO is an ongoing process that improves the visibility and ranking of your website or a web page in the organic search engine results presented in Google or other platforms.
Search Engine Optimization aims to increase the quantity and quality of the traffic to your site. The optimization part of SEO mainly deals with a series of steps that have to be taken to rank higher on Google to get free organic traffic.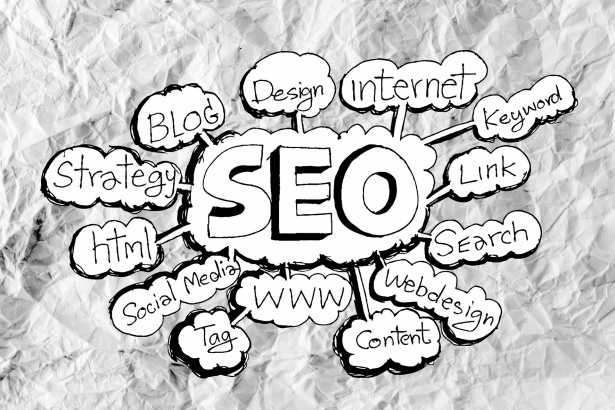 Search Engine is all about providing users with relevant and comprehensive content. It uses bots to predict the kind of content its users seek using the bots best known as crawlers.
They roam around the net and analyze all the content they can find. The crawlers return to their engine and add the collected information to their search index.
Optimizing your site means:
1. To ensure search engines can easily access and index your website.
2. To have high-quality content that matches the intent of the searcher
3. To help crawlers understand the structure of your website
4. To make it easier for search engine bots to understand the meaning or context of your content
5. To make search engine algorithms believe that your site is trustworthy and has all the essential qualities to be ranked.
How do search engines work?
Search Engines perform three major functions:
1. Crawl
The discovery process in which search engines send out a team of robots to find new and updated content. Content can vary – it could be a webpage, an image, a video, or a PDF, but regardless of the format, links discover content.
2. Index
Once your site is crawled, those little spiders gather information from your webpage and tell search engines what your site is all about. It adds your webpage to Google search.
3. Rank
After gathering all the needed information, the search engine uses its complex algorithm to rank your site, considering its content quality, website structure, trustworthiness, and popularity.
Once you understand how the search engine works, you must learn how to improve your site to rank it in the top position. Here is the list of things you need to do to make your site appear on the first page of search engines.
Keyword Research
Keyword research is the first and most important thing to do before optimizing your page. Several third-party tools are available to make you understand what people are looking for. And use those very words in your content to further optimize it.
Now that you know your primary keywords, you will want to use those exact keywords on your content without sounding too spammy.
Google understands synonyms and the relationships between words. So instead of using the exact words repeatedly, you can fill your content with similar words and phrases. That way, your writing will flow naturally and intrigue the readers, keeping them engaged.
On-Page Optimization
After completing your Google SEO keyword research, you will have a list of keywords you want to target. You must ensure your keywords appear in your content. Overdoing it can ruin your content and make it appear spammy.
These are the places where you can include essential keywords:
Body of the text: While writing your content, you must use keywords but remember not to use the exact keywords frequently as it will bore readers. You can add modifying keywords (Best, top) and long-tail keywords.
Title: Including the keyword in your title will enhance your CTR from the SERP.
Subheads: The valuable spots to place your Google SEO keywords are subheads or H2 headings. That's not it. Always remember to add keywords in:
Meta Title: Put solid keywords in your meta title to make it appear in search results
Meta description: You must write an engaging meta description with relevant keywords to boost your click-through rate.
Image file names/ ALT attributes: First, you will have attractive and appealing pictures in your Google SEO content so that people enjoy your writing. Use the keyword in your file names and ALT attribute to define your picture among the users and search engines with the essential keyword.
Anchor text: To make it easier for Google crawlers to find and rank your page, you must link your new page with several other site pages using the keyword as the anchor text.
Off-Page SEO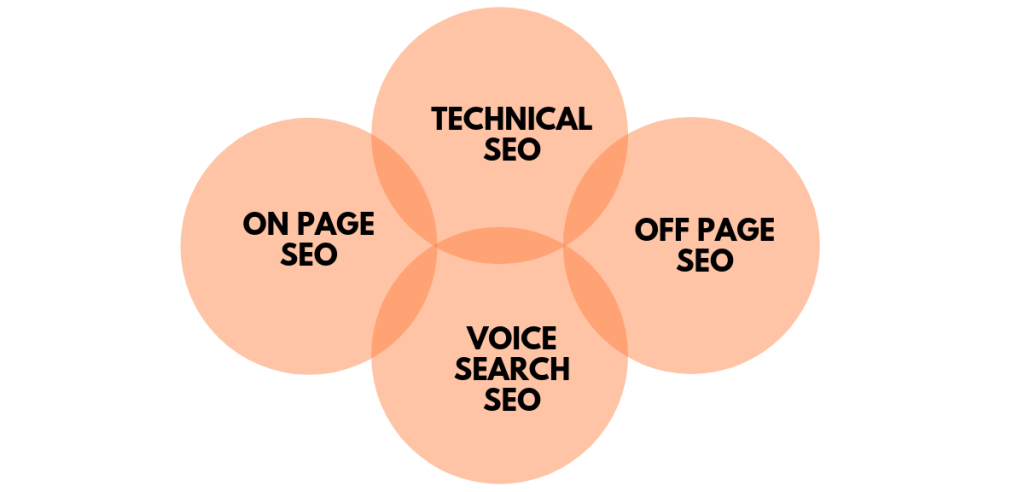 Once you fix your on-page SEO, there are also off-page SEO factors that you will have to take care of to create an impact on your ranking.
Off-page SEO makes users and search engines believe your site is popular, relevant, and trustworthy. All these factors play a significant role in the ranking of your site.
Even though you do not have direct control over these things, you can definitely take certain actions like promoting and linking your site in reputable spaces on the internet (pages, sites, people, etc.) That way, you can effectively vouch for the quality of your content.
Though the search algorithms and ranking factors are frequently changing, the page's ability to rank highly depends upon your website's relevance, trustworthiness, and authority. Your off-site SEO-related factors determine 50% of your ranking factor weight.
Links and Off-page SEO
Off-page SEO is mostly about building backlinks. The site with many high-quality backlinks will usually rank better than other equal sites with fewer backlinks.
The search engine uses backlinks as indications of the linked-to content's quality, and when you link your site with others' high-quality content, Google assumes your content to be as amazing as your linked ones.
There are mainly three types of links that are defined by how they are earned:
Natural links: When links are given naturally without any action from the page owner, they are called natural links. For example: If someone shares your content due to its relevancy in their field, it is known as a natural link.
Manually built links: When you take actions to promote your site, like asking influencers to share your content or suggesting customers link to your site, it is called manually built links.
Self-created links: These are the kinds of links created when you add backlinks in blog comments, online directories, forums, press releases, etc. However, don't overdo it. Otherwise, Google will consider it a black-hat SEO. Your site will tend to look spammy in that sense.
Google measures the quality of your backlinks by examining factors like the linking site's popularity, trustworthiness, and authority.
It also checks the relatedness between the linking site's topic and the site being linked to, the link's freshness, the quality of the anchor text used on the linking site, and the number of other links on the linking page.
Non-link-related off-site SEO
Besides earning links from external websites, you can practice strategies like Social Media Marketing, Guest blogging, Influencer marketing, and Mention linked and unlinked brands to improve your rankings.
Off-page SEO influences search engines and users' perception of your site's quality. Your site will rank effortlessly if you win their trust and build a reputable position.
Technical SEO
You will need the help of technical SEO to access, crawl, interpret, and index your website easily. Technical SEO has nothing to do with website promotion or the exact content of the site. It is all about optimizing the infrastructure of the website.
You must improve site speed, make your site mobile friendly, create easy navigation and site structure, and optimize your URL structure, Robots.txt, and XML Sitemap under technical SEO.
All these practices help your site reach its full potential and will ultimately improve the ranking of your site.
Conclusion
Always remember that SEO is slow and takes time to work its magic. You will have to work for months to experience the benefits of SEO.  However, all these practices are worth your time to build a sustainable online business that brings continuous organic traffic for years.