6 Major Advantages of Local SEO for Businesses
The advantages of Local SEO are what most businesses are looking for. Get ready to welcome local customers to your business.
Local search engine optimization (SEO) is an online marketing practice that promotes local businesses to local people. It's a simple approach that puts your business in front of the locals when they make a search relevant to your business.
Let's illustrate with an example,
Imagine your cousin is getting married and you want to wear a designer dress. So what's the easiest way to find a designer? Of course, you'll look for one on Google.
You'll search for "boutique near me" in Google and get a list of boutiques.
This list has appeared on your screen because those boutiques have optimized local SEO.
Local SEO works by adding your location to search engine listing, which allows customers to find your business in their locality. And this is one of the advantages of local SEO.
Continuing with the example,
You will go to their website to check their designs and look at their reviews, and you might also visit their social media account before making a decision.
There's a high probability that you'll check the boutique from the Google 3-pack list. This is the list that Google orders from most to least relevant with search intent.
And this list is essential as it appears 93% of the time when there is a local search.
When you're using Google to search for the local business near you, your customers may search for your business.
So, come out of the shade and let your customer know what you have to offer. Allow your business to get all the advantages of local SEO.
Below are the advantages of local SEO
1. Attract potential local customers
Local SEO allows you to generate massive awareness online, which is why you can attract potential locals to your business.
If your Company can satisfy locals, then local SEO is what you should not miss in your business marketing strategy.
Do you aim to gain customers?
Then, there is nothing easier than converting locals into your customers. Whenever someone from your area searches for a similar business like yours, they'll visit to see your business or may even buy a product from your Company.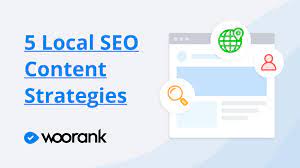 If you want that to happen, you must rank higher in local searches.
High ranking is not an immediate result. You will not appear in Google 3 pack when you start practicing local SEO. It will surely take time.
But that doesn't mean the only business that appears in Google 3 pack gets traffic. The list of similar companies below the Google 3-pack list can also get optimal traffic.
However, you're attracting local people, and local SEO can also help you capture temporary residents in your area.
A business that sells products or offers services in the hotel area can get a big help from local SEO. Tourists in the area can search for your business online and get involved with your business.
The point is your business needs to show up in local searches when there is a relevant query, and you can make this possible only if you implement local SEO in your marketing strategy.
2. Gain a competitive advantage
Are you aware that 84% of "near me" searches are done by mobile, and more than 50% of "near me" searches result in in-store visits?
If you're not practicing local SEO, you may try creating a number to identify what you're losing. Can you afford to lose that number of potential customers?
You've not just missed the local opportunity, but you're giving this opportunity to your competitors by not practicing local SEO.
It doesn't matter even if you have a high-quality product or offer standard service if Google does not find you; locals will not find you too.
People are getting adapted to a world that is getting smarter. Having a mobile phone in every individual's pocket makes shopping more accessible.
One can decide which product and service to buy with a few clicks. Somehow, this can be why it's becoming difficult to maintain business status in the market.
If you think your competitors are getting heavy on you,  local SEO can help you regain your business position.
3. Customers retention
If you're an old business in your area, you might have noticed that locals are already your regular customers.
When you're already getting customer retention, you may not feel it necessary to use local SEO.
Why would you need local SEO when your customers are delighted with your business?
But for now, let's think this way,
Let's assume someone new has shifted to your area and wants to buy the product that you sell. So local SEO will help you capture that individual to your business. And that someone can become your regular customer.
Even if you're the only business in your area, you'll need local SEO.
Why?
What if someone comes to your competition? If you're using local SEO, people can decide in your favor by reading online reviews.
If you're actively practicing local SEO, you can earn new customers and retain old ones. A business that engages its customers can have them customers repeatedly.
Though you're an old business in your area, local SEO can help you stay competitive to add customers to your business.
However, it doesn't matter how old your business is. It's about practicing local SEO to retain customers and maintain your position in the area.
4. Gain more local reviews
So when you go shopping, you'll do it in your area.
Suppose you want to take your family for dinner in your area, and you're searching for a nice local restaurant. When you search Google, you get a long list, and now you're confused about which restaurant to go to for dinner.
What you'll do next?
You'll check reviews to identify which restaurant is suitable for your family.
People like to read reviews before making their final decision. 90% of people read reviews before making their purchases.
When reviews become crucial in purchase decisions, Do you have online reviews for your business?
If not, local SEO can encourage customers to drop a review for your business.
Reviews are not just essential to attract locals, but they also impact Google's ranking. Your business ranking can improve if your customers leave positive reviews in business directories like Google My Business profile.
5. Earn customers' trust
One of the significant strengths of local SEO is that it can increase the trustworthiness and authority of your business.
If you have loyal customers in your business, you'll retain them, and they can bring new customers to your business.
But how can local SEO help in earning customers' trust?
Reviews are one of the reasons that increase the business's trustworthiness. When you have more positive reviews, you will increase the number of customers in your industry.
Also, creating locally tailored content can attract an audience, tell Google which area your business is focused on, and help you appear when there is a relevant search.
Positive review and tailored content is a good combination to attract customers to your business and increase loyal customers in your locality.
Local SEO can help you build a locally trusted business and grow your business in your area.
6. Make customers buy the product
Why do people search for a local business online? They want to get involved with the Company. People don't usually do a random local search to get information.
Although they don't visit you immediately after finding you online, they will call you when free.
28% of local search results in purchases. You must incorporate local SEO into your marketing if your customer wants to buy your product.
Though 28% seems to be less, it should not be underestimated. That percentage has a large number of customers.
The chances of purchases are higher with mobile users. Local search in mobile has 1 in 3 cases of being purchased.
It's evident that when the number of mobile users increases, people will make most of their searches with mobile. And they will decide on the information they get on their phone.
Get ready for a local opportunity.
Local SEO can help small, medium, large, and multi-location businesses get the most out of search marketing.
The main motive of SEO is to drive potential local customers to the Company and to keep them updated with customized information to engage them in business.
Fortunately, local SEO brings significant advantages, so it's rapidly growing among local businesses.
Local SEO can be the best marketing approach for a local company that aims to stay competitive and maintain its market position locally.