Why and How to use Storytelling in Content Marketing?
"Marketing is no longer about the stuff you make but the stories you tell."
-Seth Godin
If you tell people a story, they will hear you. Storytelling has been an ancient medium to transfer knowledge from generation to generation. In fact, storytelling is a powerful means of communication that adds value to what you want to convey, which is why marketers use storytelling as a strategy in their content marketing.
Every business has a story, it just needs to be told. But business stories don't limit to history, you can tell people what you're doing and why you're doing it and tell them in a way that appeals to them. Storytelling is selling propaganda businesses use to influence people's interaction with their products. By telling a story, you make people buy your product.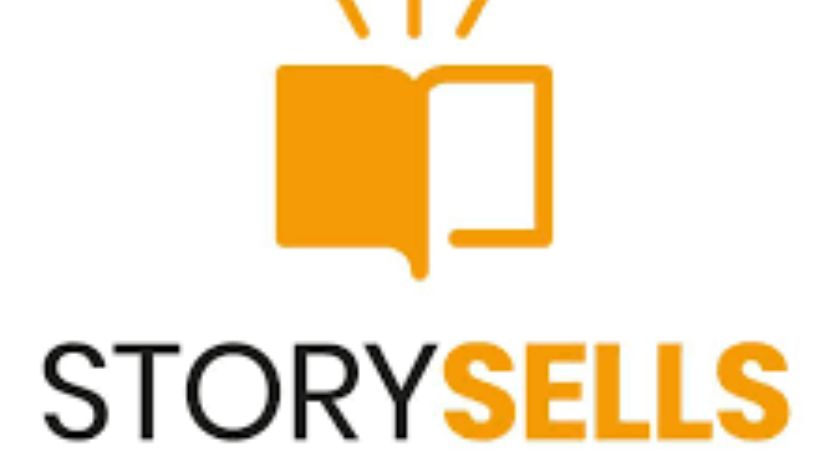 In the world of sales, there's a saying, – "Facts tell, but stories sell." If you tell people facts, they will believe, but if you tell people stories, they will remember them forever. When you can tell people a story, they feel a connection with you, which is long-lasting. Great storytelling will promote the brand that will bind the customer to your product and fill the pool with loyal customers.
Successful content marketing is about mastering the art of storytelling. Digital marketing is no longer about implementing tricks to sell the product. It is about giving meaning to the product and making people feel the product so that they initiate to purchase it.
People are more inclined to buy a product that has a story rather than what you want them to buy.  To outshine your competitors, your product needs a story, which must be presented in an attractive format to catch people's attention. One glance at people is enough for the storytelling content to hypnotize them toward you.
But still, the question remains- How to tell a story in content marketing?
Elements of Storytelling in content marketing
Storytelling is not blending everything together, it's more like giving a special touch to the product or service to build a bond with the audience.  While creating a story for your brand, make sure you're telling people the truth, but in a fascinating way.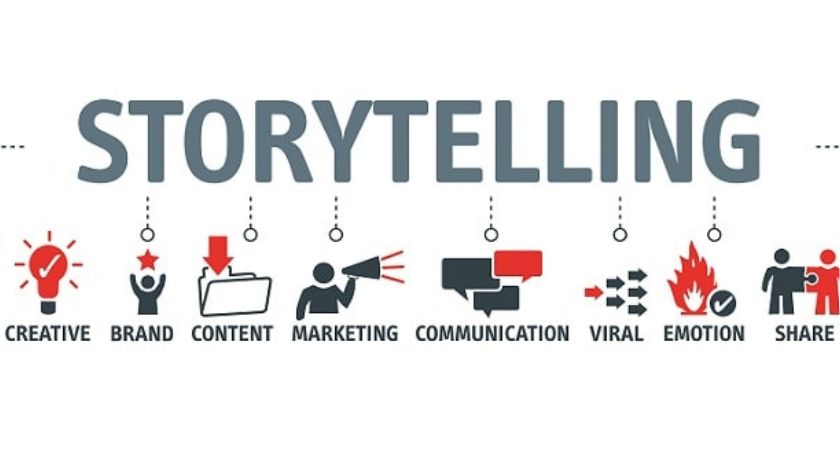 When you're fascinatingly presenting your brand, you're drawing customers' attention. And when you're telling the truth, you're creating brand awareness. A good mixture of truth and fascinating stories will sell the product.
Here are the 3 elements of storytelling to enchant the audience with the brand story.
Characters
Conflict
Resolution
1. Characters
Potential customers or customers are the ones who are involved in content marketing. They're the characters in your content. You're creating the storyline around the persona to make them feel that you understand them. When people develop trust in your brand, you're opening the door to new customers in your business.
The character in your storytelling should act as a bridge that connects you with your audience. Identify your ideal character, and see who fits best in your story. An ideal audience can help you understand the challenges your character in the story can face.
For example,
Let's suppose you own a bag business and manufacture stylized lady's handbags. So, who's your audience? Obviously, young ladies. Now, you need to focus on creating content to attract young ladies who are bag lovers.
You can resonate with your audience by using any of the three points of view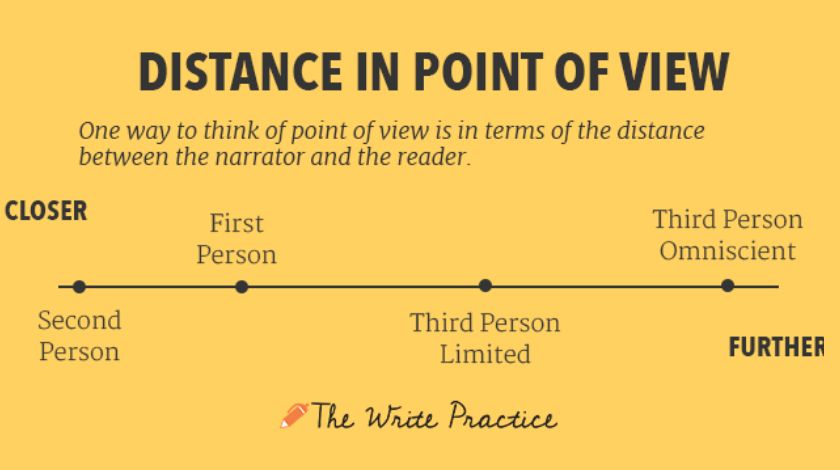 The first-person point of view
The first-person point of view is used when the person behind the content is "I" or "We". Storytelling barely uses the first-person point of view. Still, you can use it to tell your audience how you came up with the business idea, what made you introduce the business in the market, or how your teamwork overcame all the obstacles to achieve the goal.
The Second-person point of view
Content with a second-person point of view addresses the character as "you" or "your". Most of the content uses a second-person point of view and portrays a story in a way that shows empathy. This is a way to build a relationship with your audience and show them that you value their opinion.
The third-person point of view
When you use a third-person point of view, you're referring to someone's viewpoint. Usually, content that has a third-person point of view uses "He said" or "She said" in storytelling. Adding someone's statement about who is superior in your industry will give weight to your story.
When it comes to deciding which point of view to use in storytelling, decide on one, and keep it consistent throughout the content.
2. Conflict
Conflict in storytelling is a lesson that shows how the character transforms through challenges.  Present the storyline with your brand and your character in it. Don't be dramatic while creating a story; rather, be genuine. You should focus on connecting your brand with your audience and teaching them what they want to learn without over-emphasizing it.
Your content should have driving factors that convince your audience. Find the problem of your persona, identify what they are sensitive about, and create a story that links your brand with your persona. Not only should you take customers' needs into account, but you also need to know where they're in their buyer's journey.
Storytelling + Buyer's Journey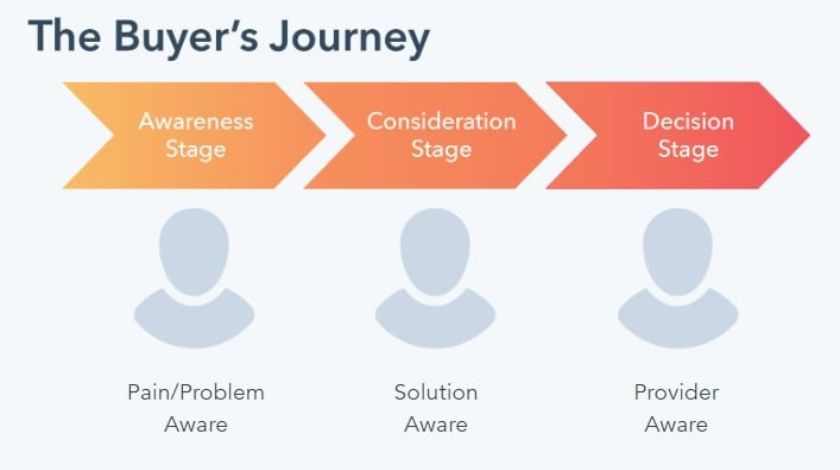 There are three stages in the buyer's journey; awareness stage, consideration stage, and decision stage. A persona in different stages responds differently, so you need to create content with a different storyline for a persona in a different stage of a buyer's journey.
Awareness stage:
This is an initial stage where people have problems and many questions for which they are trying to find answers. While creating a storyline for the persona in the awareness stage, your focal point should be to give industry-level education to help give a name to their problem.
Consideration stage:
In this stage, the persona is concerned about finding and understanding the method to solve the problem. So in this stage, you need to embed their problem in the story that gives a distinct result. Make sure when you tell a story in the content, you don't sound fake; make it as real as possible.
Decision stage:
This is a stage when the persona has decided on a solution or method to be used to solve the problem. If you have successfully bound your customers in the awareness and consideration stage, there is a high probability that they will choose you. You can also influence their decision by discussing what your products or services offer.
Do spend time on gaining knowledge about the products, services, solutions, and problems to trace and define persona in different stages of the buyer's journey. You'll better understand the conflict to address in your content.
3. Resolution
Your customers will want a solution when there is a conflict or problem. Give a clear answer to the problem you're addressing. Don't leave your customer with any doubt. Ensure that you have clarified every question that your customers have.
Your story should wrap up without any doubt left in your audience. It should fulfill the purpose of your writing. Additionally, it should also call your audience to take action for more content.
Storytelling brand- Zillow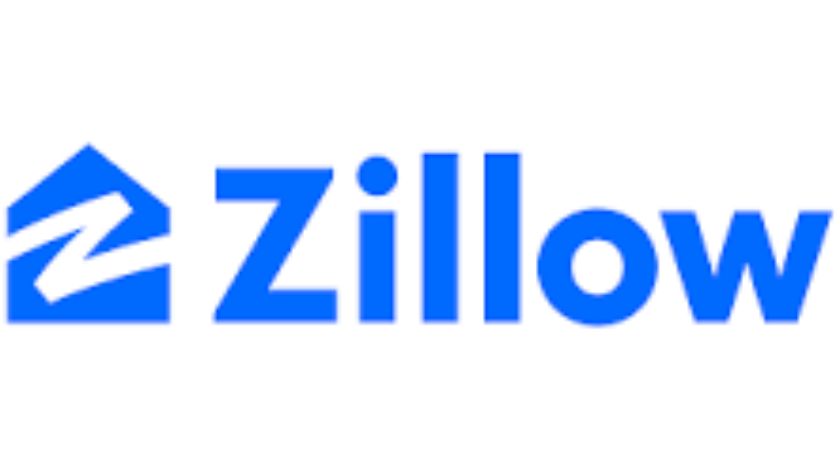 Zillow is an online real-estate marketplace in the US that has data on over 110 million homes. The company made use of data to create content. In 2016-Halloween, it ran a blog post on the "20 best cities for trick or treating", based on home value, how close home is to one another, crime rate, and population under 10 years.
Zillow creatively used the data to give meaning to the numbers. This shows how data can be an impactful storytelling platform.
Final thought
Nowadays, people can scroll or skip the content. The best practice to keep your audiences engaged in your content is through storytelling. When you're formulating content with a story, use conflict to create an emotional appeal. Moreover, be consistent and authentic in your content.
Many B2B and B2C marketers are adopting storytelling. As storytelling has a powerful impact on content marketing and building relations, marketers are more into providing information by using the audience as a driving force.