Content Marketing Vs. Inbound Marketing
Marketing has become challenging over time. Today there are content marketing, inbound marketing, influencer marketing, social media marketing, email marketing, and many more.
Marketers sometimes get into a dilemma to choose the correct marketing strategy. And it's more difficult when some marketing strategies sound similar.
So this article entirely focuses on clearing the confusion- content marketing vs inbound marketing. In order to know which approach is right for your business, you need to know the differences, similarities, and how they work together to give accurate results to grow your business.
So let's begin by understanding inbound marketing and content marketing.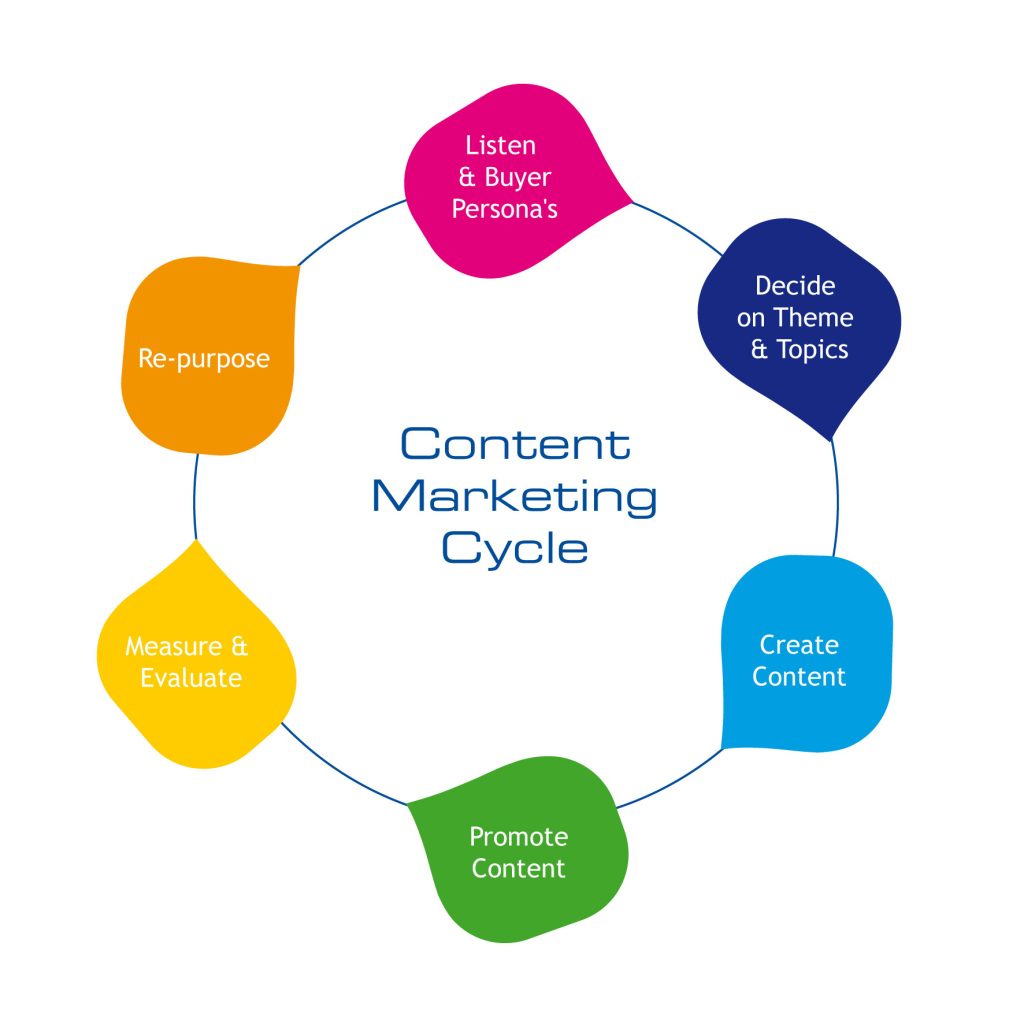 What is inbound marketing?
Inbound marketing is a methodology that helps businesses to adjust their marketing strategies in the way buyers are shopping for products and services. 
Today's buyers don't like to be interrupted while shopping. Therefore, inbound marketing has tactics that help businesses to be found by their customers whenever they are searching for related products and services.
With this approach, you can turn those anonymous visitors into leads and nurture them until they become sales-ready.
Inbound marketing provides real-time data and insights that can be used to improve marketing performance.
Most importantly, inbound marketing focuses on delivering the right content to customers at the right time.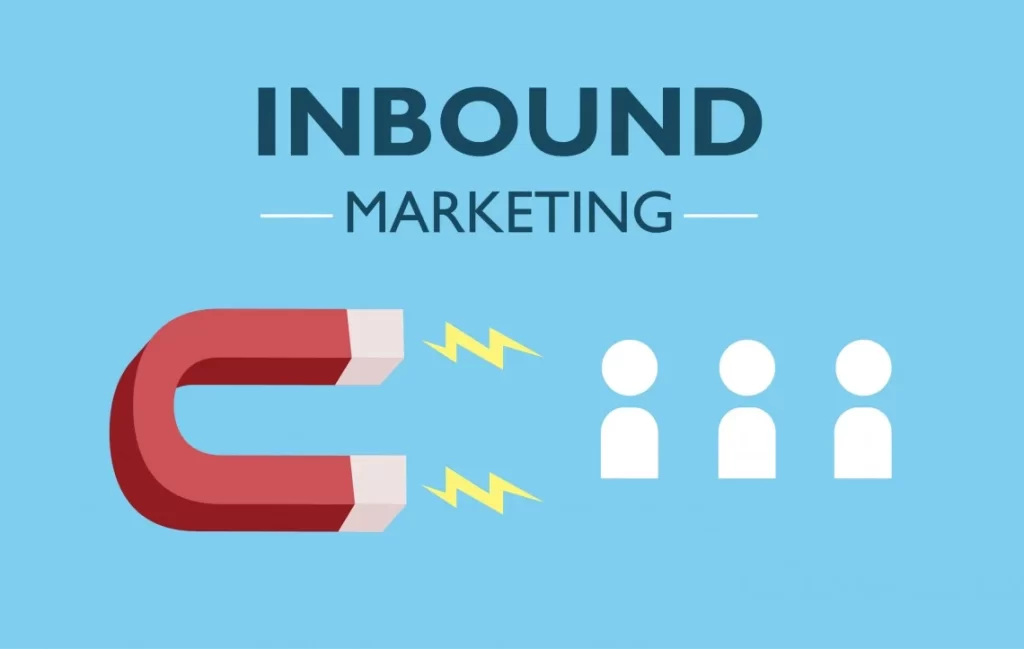 There are tactics in inbound marketing that encourages people to take a specific action.
The more touchpoint where you can build trust with your customers, the more ways you generate to convert them into the lead in the buyer's journeys.
Are you wondering about the tactics of inbound marketing? Here are some tactics every business can use:
Blog: Create educational and relevant blogs encouraging people to click on the content. These types of content play a major role in attracting leads and help to boost organic traffic.
SEO: Blogging is incomplete without Search engine optimization. Without optimizing your blog with SEO, your content won't be found in the first place. Ensure you're using SEO strategies.
Email: Segment the subscribers on the base of the type of content relevant to them, then suitably promote the content to get effective results.
Many strategies are used as a part of inbound marketing, including publishing guides, videos, whitepapers, displaying pop-ups, etc.
Inbound marketing is a combination of almost every type of promotion, including content marketing. So, it's easy to spot where confusion might arise.
What is content marketing?
Content marketing is an approach to creating, publishing, and distributing valuable content to attract targeted audiences online.
In other words, content marketing is creating content for audiences in the targeted group so that they find it helpful, useful, and interesting.
Even though the content doesn't have a strong call to action, it creates a certain level of bond with the brand.
Content marketing will obviously take a long time, but once you build a durable relationship with the customers, the number of loyal customers eventually increases.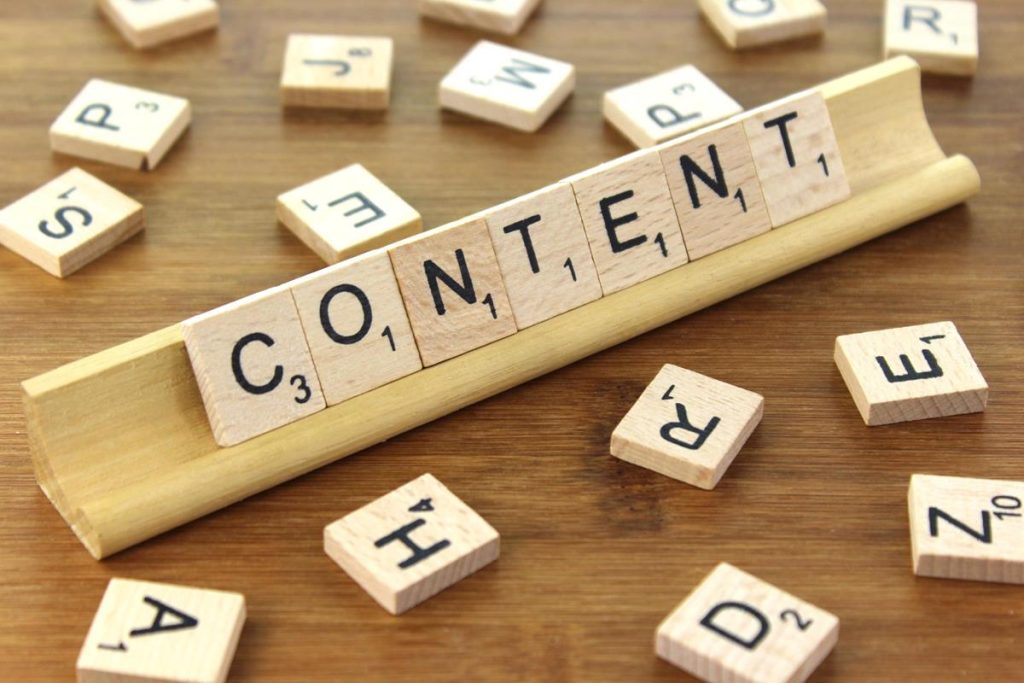 Actually, content marketing is the preferred way to build a strong bond with your potential customers. And slowly turning those customers into leads and then generating revenue from them.
To be very clear, content marketing is part of inbound marketing, but various strategies of inbound marketing have nothing to do with content marketing.
Learn more about How to use Storytelling in Content Marketing?
How are they different from one another?
Inbound and content marketing have similarities and differences, but let's start with the differences.
Content marketing focuses on creating relevant content and distributing those content across different online channels.
For example, if you're a content marketer, your basic responsibility will be to write content, share it on appropriate online platforms, and ensure it is read and shared by people who find it applicable.
But, inbound marketing is very different from content marketing.
Inbound marketing focuses on developing a website that attracts visitors and adds content to motivate them to take required action- make a purchase, fill out the form, or just urge them to follow on social media.
Inbound marketing is more than just building relationships through content, it involves all the activities and methods that inspire people to take action.
The content marketing program focuses on creating content that resonates with your audiences, while inbound marketing includes various methods, from blogs to videos to social media.
Are they similar?
If you do research on inbound marketing and content marketing, you'll find certain aspects are similar to them. As content marketing is embedded in inbound marketing, similarities are apparent.
Inbound marketing and content marketing involve a holistic view of marketing that focuses on satisfying visitors' needs.
Both marketing approaches use non-interruptive ways to perform their task and rely on a slow and steady process of creating a brand's relationship with customers.
However, content marketing and inbound marketing aren't the same, as they have different methods to accomplish the task.
Content marketing is just supporting inbound marketing by creating and distributing relevant content.
Though both approaches have some similarities, these methods differ, so they are not the same.
Can both approaches be applied?
Well, if you just write content, publish it, and use it to target audiences, you're doing a half job.
Content marketing is just one task of an inbound marketing strategy. Yes, you need content marketing, but you also need complete inbound marketing strategies to get productive results.
Not all inbound marketing is content marketing, but content marketing is a piece of all inbound marketing. Therefore, both approaches need to be used to reach a stable manner.
Is one approach better than the other?
Both content marketing and inbound marketing should be used ideally as a part of the digital marketing strategy.
Neither approach is better than another. Actually, when using both approaches together, you'll get fantastic results.
Inbound marketing is necessary as it will improve the performance of your website. And content is the driving factor of inbound marketing, so there is nothing like one is better than another. Both approaches work together to get the best result.
How to use these approaches online?
Inbound marketing tactics focus on putting the right elements in the right place on your website.
This means inbound marketing makes your website user-friendly and gives answers to common questions by adding images, videos, and blogs.
It's all about providing value to your customers in a way that encourages them to convert.
Whereas content marketing should focus on creating content that answers every audience question.
When you write content, it should motivate customers to share on social media platforms. The intention here is to drive organic traffic, build links, etc.
The main reason to perform these activities is to add value to your brand and build a strong customer bond.
By using both approaches, you can encounter massive improvement in your website. Inbound needs content to move forward, so inbound marketing and content marketing works together.
You need a blog for the website and content for social media. E-Books and content are the base to start digital marketing.
Therefore if you have content that can get all eyes, inbound marketing can work to your expectations and drive effective results.
Content Marketing Vs. Inbound Marketing: What should we expect from these approaches?
The result that you expect from content marketing is much narrow than the result you expect from inbound marketing.
You'll benefit from the marketing campaign when you create content to attract and retain audiences using an inbound marketing strategy.
But if you simply write a blog, post it on the website, and expect it to bring leads, it might not work.
However, if you create a strategic inbound marketing plan and content marketing is the driving factor of the plan, then you can expect more visitors, leads, and new customers. Let's put it this way to make it clear.
Suppose your goal is to improve the experience of website visitors by adding more content. Then content marketing might be the right strategy for you. But if you aim to build a lead-generating strategy that brings leads month over month, implementing an inbound marketing approach with its entire component would be a better option.
Both strategies together can make a great website.
The method involved in these approaches can grow your visibility, generate leads, build strong relationships with the audience, and get your content shared repeatedly.
By utilizing both approaches, you're making it more likely to succeed in an online platform.