SEO can be the best Digital Marketing Technique for Your Travel Agency in Nepal​
SEO for travel agency:
Is your travel agency using an online marketing strategy in 2019? If your travel agency is not using the data generated by your online marketing strategy, you're ignoring a tool that could make your marketing efforts more effective than you ever thought possible.
Tourism is the most significant industry in Nepal. With 1800+ registered Travel agencies in Nepal, As a travel agent, you are competing for leads and with airlines and hotel chains. The issue is: how to stand out in such a big industry? You must implement a well-planned digital marketing strategy.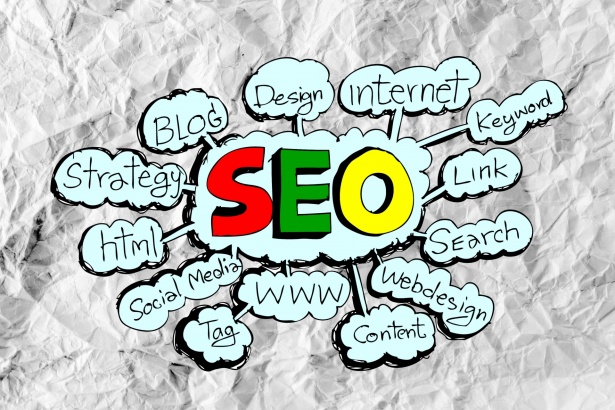 A few years back, travel agencies in Nepal targeted their users through channels like newspapers and magazines. Airports had a lot of billboards with travel companies advertising their businesses. They even sent postcards to the UK, USA, and other foreign countries in the past to send wishes for the events like Christmas.
Consumer behavior has changed a lot in the last decade.  People do internet research before visiting, and if your travel agency can make a place online, they search for your travel Company.
People use the search engine for everything, usually searching for answers or data to make decisions. A recent research study by Forrester found that 71% of consumers start their buyer's journey on search engines like Google.
#Chapter 1: Keyword Research.​​
When people search for general travel keywords like "best travel agency in Nepal" and "top travel and tours in Kathmandu," and your website/content appears at the top, you significantly impact these users. And when they visit Nepal, they trust your Company more than any other travel company they never heard of before.
When they search for targeted keywords like "Cost of Everest Base Camp Trekking," the intent of the user is to know how much it costs to trek at Everest Base Camp. The final intent of the user may be he/she is actually planning to visit Nepal for EBC trekking.
Ranking in the aforementioned targeted keywords will generate a good lead for you or even convert into sales directly.
SEM (Search Engine Marketing) helps you generate these leads.
SEO Keywords for Travel Agency
SEO for travel agencies: Selecting a perfect keyword is challenging and confusing. So, here are some of the best keywords you can find for a Travel Agency in Nepal.
Everest View Trek

Trekking in Nepal

Nepal Tour

Everest Base Camp Trek

Kathmandu Tourism

Annapurna Base Camp Trek

Annapurna Circuit Trek

Pikey Peak Trek

Everest Panorama Trek

Upper Mustang Trek

Travel Nepal

Everest Nepal

Bandipur Nepal

People of Nepal

Monkey Temple Nepal

Nepali Culture

Visit Nepal

Culture of Nepal

Monkey Temple Kathmandu

Swayambhunath Stupa

Indra Jatra

Climate of Nepal

Nepali Traditions

Palpa Nepal

Swayambhunath Monkey Temple

Bird Watch in Nepal
# Understanding what people are searching for using Keyword Planner | SEO for travel agencies.​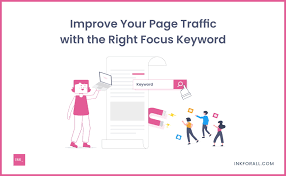 Most travel companies in Nepal overlook this simple yet essential step. Wouldn't it be insightful to know what people are searching for in Google about the goods and services your travel agency provides?
The answer is definitely YES!
The idea here is to understand what your potential customers are searching for and target those keywords.
A quick question,
What keyword do you choose for your travel agency; A keyword with a monthly average of 100k+ searches or a keyword with a monthly average of 100 searches?
You are probably considering choosing a keyword that is searched for more than 100k+ monthly. But these are usually head keywords.
What are Head keywords?
Head Keywords
Usually, a 1-word keyword that has high search volume & competition is called the Head keyword. (For example, "Mount Everest" or "trekking"). The intent of the search may be very broad here, they might be looking for pictures of Everest, information about Everest, an essay on Everest, planning to visit Everest, and so on. There are many possibilities in the search's intention just for the keyword "Everest."
This type of head keyword has a very low conversion rate.
So, what kind of keyword should you focus on?
You should focus on body keywords or Long Tail Keywords.
Body Keyword

for travel agency

Body keywords are usually 2-3 words with adequate search volume but are more specific. Like "Everest trekking" is a body keyword.
This type of keyword also has a high competition but a relatively higher conversion rate.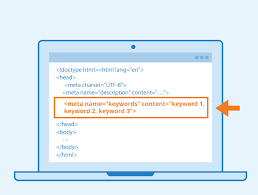 Long-tailed Keywords
Long-tailed Keywords are usually a phrase or a sentence and are very specific. Keywords like "online booking for Everest base camp trekking" may have less search volume but has a high conversion rate.
Add a few more long-tailed keywords in the mix, and you have enough number of search volume. And remember, these keywords are highly convertible.
Caution: Don't focus only on Long-tailed Keywords
After knowing about the long-tailed keywords, most travel agency only focuses on long-tailed keywords, which is not a good idea.
Body keywords are like the mix and have appropriate search volume with buyer intent in the mix.
Focusing on body keywords also gets you ranked in other closely related keywords.
Long-tailed keywords may only get 10-100 search volume per month. This means you need to prepare many articles for a single keyword, and each of those articles needs to be optimized for a single phrase which can lead to keyword stuffing.
Long-tailed keywords have a high conversion rate it is directly related to sales.
Body keywords are more like establishing your brand on the internet. It is also convertible, and ranking for keywords like "Mount Everest Trekking" builds your online presence and trust.

Click here to learn how to set up Google Keyword Planner and use it

# Using the forum to get more and new keywords ideas
Forums are a great way to understand the trends of your travel business.
There are a lot of forums on any topic where people discuss a specific topic, ask questions,s and answer.
How to find a forum?
Easy, Google something like "Nepal Travel Forum."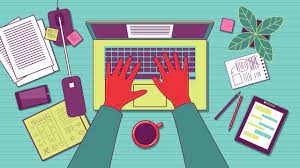 You can be more specific and search for specific keywords like "Jomsom Travel Forum.
Once you get the result, choose a few forums and study if that's your area of service. Also, make sure the forum is active and has enough discussion.
Spend a little time reading through the discussion. You will eventually find what you are looking for.
This gives you a lot of ideas of what people are looking for that your travel business can provide when they visit Nepal.
Apart from Keywords, Forums provide a lot of ideas for your travel business.
People also share their stories and experience (good and bad), which helps you know what people expect and the area of improvement for your business.
Here is the link to some Travel Forums that can be useful for your Travel business in Nepal|
Use Reddit, build your profile, and find related subreddits to interact with people.
Use tools like Microsoft Excel to manage your keywords. Google keyword planner lets you export data to an Excel sheet.
Chapter 2# Set up a blog for your website.
Do you have a blog on your website?
Good! If you do
BLOG IS A CRUCIAL PART OF YOUR SEO
Build one if you don't.
Blogging helps you with your Search Engine Optimization Strategy; It is even more critical for a travel business like yours.
I have prepared an infographic below to show the importance of blogging.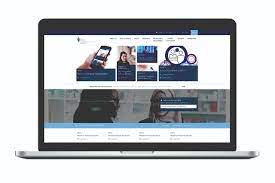 Now that you have already understood the importance of blogging, let's talk further about how to do it Right.
You already have a list of hundreds of keywords after keyword research.
And you have probably narrowed them down differently and finalized your golden keywords.
Your next step is to create Content (An article, in your case)
#Article writing

| SEO for travel agency

Always remember the mantra "Content is King," I have heard this so many times that I hate listening to it, but that doesn't make it any less of a truth.

Don't write an article just for the sake of writing.

The article must be valuable and informative. It must meet the intention of the user. In your case, if you are writing an article for the keyword "Everest base camp trek cost," the users of this keyword most probably wants to know how much it costs for the Everest base camp trekking so they can prepare the budget and plan accordingly for his trip to Nepal.

Now, you must write an article that clears his query.

Don't give him a Figure like $1700 and start writing about the Everest base camp.

You can write another article on "trekking to Everest base camp" itself
Focus on his main intention COST
Give him a figure and explain what services are included within that cost price. Also, warn him about the hidden cost that may arise. Make him feel like you are trying your best to guard him against overpriced trekking packages.
Your article and your business overall will gain trust. If users find it informative, they will share it in their circle, and the result leads to hundreds of shares which will help your travel Company not only rank in the search engine but build a good brand on the web.
Wait,
This is not really enough for your article to be good, I have listed some major things below.
Make sure you are using proper grammar, punctuation, and spelling.

Use images, videos, infographics, and other forms of content to make it less bland but related to the subject matter.

Make paragraphs short and visually appealing texts.

People love listening to stories; try including them. A travel story from one of your customer/potters can be included in your case.

Include your keywords when you can, but don't overdo it: make it look natural.

Don't promote your travel packages or any other ads in the Blog
The list goes on; this is another topic you can further research and improve
#Chapter 3 – Grow the Authority of your website and become an authority in your Travel Niche

| SEO for travel agency

It takes time, but it's worth it.

Growing authority over the website is not an easy task, and there are a lot of factors that determine it.

Boosting your reputation as an authorized travel company will strengthen your brand's identity, not only to the users of your website or niche but also to search engines like Google, Yahoo, and Bing.

Let's talk about How to build the authority of your website

Links are very important. If some other website has a link to your website, it is called a backlink. Try building backlinks from other valuable sites.

Suppose a website of the Government of Nepal –Ministry of Culture and Tourism and Civil Aviation has a backlink pointing to your website.
This will increase the authority of your website.

Search Engines read all these kinds of links to determine your website's authority. A backlink from authorities' sites is more powerful than that from the lesser ones.
How to build backlinks?
Write a linkable article

. Make it so good that other website points to your article for

reference.

Submit your business to trustworthy online directories; this will also give you a backlink.

You can also market the article (Guest posting) to other sites and get a backlink.

Give testimonials for other businesses and get a backlink

Give Interviews and attend seminars that makeup news. This can help build backlinks from news portrayal sites.

Commenting links in Forums and blogs can also help but make sure the comment and the link are both relevant and useful simultaneously.
These are some basic ways to build backlinks to your website. Link building happens naturally, too, and is a never-ending process. You can do further research, as link-building is a very vague topic.

Note: Ensure the websites/forums/Blogs you get a backlink from are within your Travel Niche. A backlink from a Cloth store doesn't make sense to your travel website.

Now that we know link building is important for building the authority of your travel website. Let's discuss other ways to build trust and authority for your website.
Use social share buttons in your blog so people can like, comment,

and share your article. The more likes, comments, and shares your article gets, the more

it is safe to say your content is valuable. These social signals prove that you are a reputed site.

Build internal links within your Website, You can add a call to action button at the button of your "Everest base trekking" article that redirects to your service page/packages for Everest base trekking. These internal links help search engines understand your website easily.

Build relationships with the travel community on the Internet. Engage yourself in forums and blogs with the users and provide them value via answering and other ways.
Other factors include technical aspects like a responsive theme for your website, the loading speed of your website, mobile-friendliness, and more.
Study your competitor before you make your Marketing Strategy.
Since Tourism is the most significant industry, Nepal's travel niche is almost saturated. I already mentioned there is more than 1800 registered travel agency in Nepal. Moreover, Airlines and hotels also run a travel business together. There are also many non-registered travel agencies and agents who work as a freelancer.
The competition is tough, and you need a good SEO technique to outstand the competition among other travel companies in Nepal. The techniques mentioned above are just a little part of Search Engine Optimization. Let alone the whole Digital Marketing Topic.
Study what your competitors are doing; if they are investing big in PPC advertisements for a long time, it is sure that your competitor is getting a return on investment. You can also start your PPC.
Likewise, try to know how much your competitor is investing in SEO. Some good companies have worked with digital marketing companies in Nepal for years, and the number of travel agencies using Internet Marketing is increasing in Nepal.