Search Engine Marketing refers to the paid advertisement that shows your business on the top of the Search Engine Result Page (SERP). These ads are also known as pay per click Ads. It means you need to pay if people click on the ads. The ads can be text-based ads, display ads, product listing ads (PLA). The selection of ads should be done according to the type of business.
The Foundation of Search Engine Marketing is Keyword research. Keyword Research refers to finding the proper keywords for ads so that relevant visitors can go through your business.
Ad campaign helps to manage ads to meet the business objectives. It makes SEM effective through various strategies such as ad copy, landing pages.

ROI is important if you invest money in advertising. Proper SEM strategy can increase the ROI. Without ROI, the investment goes in vain.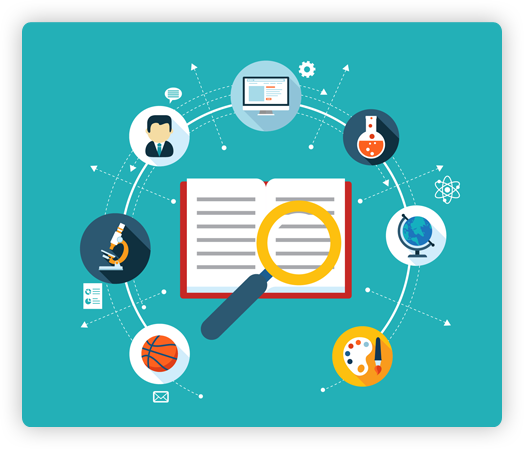 Foundation of Search Engine Marketing (SEM)
Keyword Research
Keyword Research is the key to successful Search Engine Marketing strategy. It is a part of search queries that helps to get the relevant client. Keyword Research helps to understand the branded keywords which are useful for higher conversion rates.
Keyword Tool
Keyword Tools provide services to understand the group of keywords which are important. Google Ads, Wordstream keyword suggestion tool, etc. are some of the tools that provide idea about keywords. We, hansikar team, use strategy and plan for keyword research so that the keyword will perform better in the advertising.
Negative Keyword
Negative keyword hurts Search Engine Marketing. You can be a victim of loss due to usage of negative keywords. These negative keywords are not useful for conversion rate thus, it won't help in SEM. Hansikar Team are aware of it.
Keyword Management Strategy
Without Keyword management, it is difficult to get ROI. The more you manage the list of keywords, the more conversion you can get. We manage the list of useful keywords thus, use the effective keywords only which will bring ROI.
Managing the SEM ad campaign
Ad Campaign Management
Ad campaign refers to strategy for increasing the brand awareness through SEM. It focuses on single idea with various ad group. The main focus is always towards the brand and conversions. Managed PPC, CTR helps in increasing the conversion rate and thus greater ROI.
Ad Copy
Ad Copy are important for grabbing the attention of visitors. Copywriting techniques increases CTR. The main purpose of Ad copy is to increase the sales. We at Hansikar technologies, provide copywriting services and making the sales effective to increase the ROI.
Landing Page
Without proper landing page, no ads becomes effective. The money goes in vain if landing page don't have call-to-action and attention grabbing texts, boxes, etc. We provide attractive landing page for increasing lead.
Types of Ads
There are various types of ads which are available for advertising. Display ads, in-text ads, PLA ads, etc. If correct ad type is not choosen, then the advertisement won't be effective. We can help you in choosing the ad type according to your business type.
improve the conversion rate
Greater ROI
Without Return on Investment (ROI), no SEM strategy become successful. If proper optimization and keyword research is not done, it is difficult for gaining quality score and hence, ad rank can't be improved.
Ad Auction
When you place your ads in the search engine, it goes for Auction. Not all ads win the auction for proper placement on SERP. The Ad auction is determined by Ad's Quality Score and Ad Rank. We help you to win the Ad auction to improve its visibility on SERP for maximum conversions.
Ad Quality Score
Ad Quality Score determines the better ad position with lower costs. The better ad position means the ads in the relevant places with relevant search queries. The relevance of the keyword depends upon ad group, landing page's relevance and quality. We work for gaining the better Ad Quality score so that you can have maximum ROI from the SEM investment.
A/B testing
Comparison between two versions of a single variable is know as A/B testing. Without A/B testing, it is difficult to know where you are lagging behind. Hansikar Technologies utilize A/B testing method using various strategy and premium tools to improve the performance of the ad and hence amplify the SEM technique.
Conversion Funnel
Not every ad clicks get turns into leads and sales. The conversion take place through various phases. If conversion funnel is used then, lead can be more than 300% than the normal advertisement. We strictly follow conversion funnel so that maximum conversion can be made and thus increase ROI. For this, we go through phases such as brand awareness, interest, produce desire and then action for leads.
3

YEARS OF EXPERIENCE
20

PROFESSIONAL EXPERTS
100

SUCCESSFUL PROJECTS
99

SATISFIED CUSTOMERS